May 2021 - Variety
I haven't posted here on the Blog for a while, mainly because I've been so busy with my flower garden and planning and teaching my yoga classes, but the awful weather has kept me inside so there's been some time to write this. The blog format is changing slightly from now on - I used to post every week, then for a while switched to every two weeks, then I went a long while without posting anything at all. Now I've decided to post once a month - this feels much more manageable and fills me with confidence that I won't run out of things to tell you and get writer's block! I'll aim to publish it in the middle of each month so that it spaces things out for those who are also Thrive Yoga Online members and therefore receive my rather long but hopefully interesting and informative newsletter at the beginning of the month. You'll also notice a new heading, 'Things To Do and Places To Visit', which I hope will be useful as we start to venture out and about a bit more. The theme of this month's Blog post is 'variety'... read on for a pot-pourri (pardon the flower pun) of ways to eat, learn, explore, listen to and watch something new...
This Month's Class Notes... Variety Is The Spice of Life
Although there hasn't been a specific theme in my classes recently, I have been consistently offering varied and interesting sessions, as I always try to do. I'm currently teaching 4 classes a week via Zoom (5 if you count the one I do with my dog rescue group to raise money for spaying and neutering of street dogs abroad) and each one is different. On Monday nights there's a Stretch and Relax class where we do slow, gentle stretching plus quite a bit of lying around supported by blankets and bolsters. This class focuses mainly on stretching the tissues of the body and increasing mobility in the joints and it's perfect if you do lots of other exercise and busy life stuff and really want to slow down in both body and mind for a while. Flow classes happen on Wednesday evenings - we do more vigorous sequences based around Sun Salutations. These will get the heart rate up and work the whole body, although the earlier Slow Flow class is, as its name suggests, a slower pace than the later Dynamic Class. And on Thursday lunchtimes I teach a general yoga class which is more Iyengar/Hatha-based. We rarely do Sun Salutations but do a good blend of mobility, strengthening, flexibility and balancing poses instead.
I try to mix things up in my classes so that participants get as much variety as possible. I do this for a number of reasons: to stop people becoming bored and stale - although some people do, I know, like the repetition and security of a set sequence to their practice as in, for example, Ashtanga Yoga. To share as much of the vast topic of yoga as possible - there are hundreds of poses, teachings and philosophies to explore and why keep it narrowed to just a few if there's so much more to learn? And to introduce a whole range of movements that will help to keep the body in optimum health and fitness, especially as we get older.
It would be very easy to always practise the same routine of your favourite poses but, while you would undoubtedly be doing good strengthening, stretching and mobility work, there would be areas of your body that would be missing out. We need to challenge ourselves if we want to stay fit and well and get out of our comfort zones and ruts. The body wants and needs to move but often the mind has other ideas and holds us back. When we notice our habits and tendencies (and yoga helps us do this too) we become more aware of what we are doing and thinking and can then over-ride inertia and excuses and make the necessary changes to give us a more rounded practice.
So, why not change up your yoga practice this week? If you usually do a slow, stretchy routine, try a more vigorous sequence with Sun Salutations that will get your heart pumping. If you're always on the go and like to work hard when you exercise try challenging yourself to slow down and do, say, a Yin Yoga class instead. You can make smaller changes too, for example try starting each pose on the left side first instead of the usual right side (that will make your brain work a bit too) or practising your least favourite poses first rather than leaving them till later, or even skipping them altogether (as I have, I admit, been known to do ;-))
If you're not currently practising yoga with me but would like to, there are two ways to do that right now: you can either join the monthly membership site Thrive Yoga Online where you get access to a huge library of classes of all different lengths and styles, or you can join my live Zoom classes (you can find the timetable HERE). If you'd like to give them a try before you commit, click HERE for a free recording of one the Zoom classes or HERE for two free shorter classes.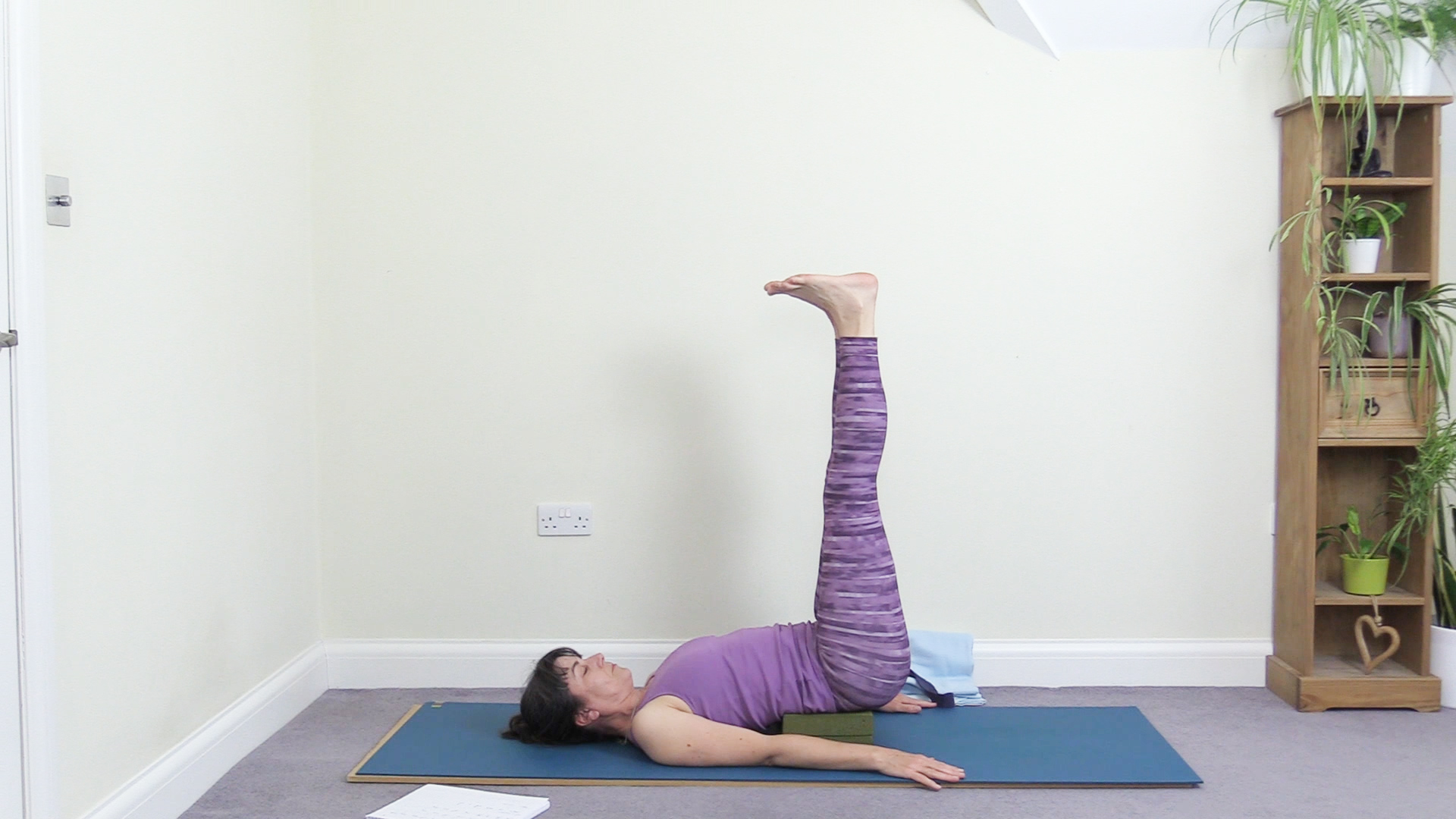 This Month's Recipe... Beetroot, Cumin and Coriander Soup with Hazelnut Dukkah
A friend suggested I try this recipe from BBC Good Food and I'm glad I did. It's easy to prepare, delicious and very good for you. I love it served with a couple of slices of sourdough toast - it makes the perfect light lunch.
Serves 4
Cooking time 1 hour 10 minutes
You will need:
2 tbsp olive oil
2 red onions , cut into wedges
1kg raw beetroot, peeled and cut into wedges
1 tsp chilli flakes
1 tbsp cumin seeds, plus 1 extra tsp
1 ½ tbsp coriander seeds
1 tbsp red wine vinegar
1.2l vegetable stock (Marigold Vegetable Bouillon is best)
30g hazelnuts
1 tbsp sesame seeds
4 tbsp natural yogurt
And here's how to make it:
Heat the oil in a large saucepan.
Add the onions, beetroot and a pinch of salt and cook for 10 mins, then turn up the heat and add the chilli flakes and 1 tbsp each of the cumin and coriander seeds.
Cook until aromatic, then add the vinegar and give everything a good stir.
Pour in the stock and bring to the boil, then cover and simmer for 45 mins-1 hr until a knife can be easily inserted into a beetroot wedge; uncover the pan halfway through cooking to reduce the soup.
Meanwhile, make the dukkah. Put the hazelnuts, sesame seeds and the remaining cumin and coriander into a dry frying pan and gently toast until the hazelnuts are golden. Add a pinch of salt and crush with a pestle and mortar (alternatively, use a knife to roughly chop the nuts).
Blitz the soup with a hand blender and season to taste.
Divide between four bowls, then top with a swirl of the yogurt and a sprinkling of hazelnut dukkah.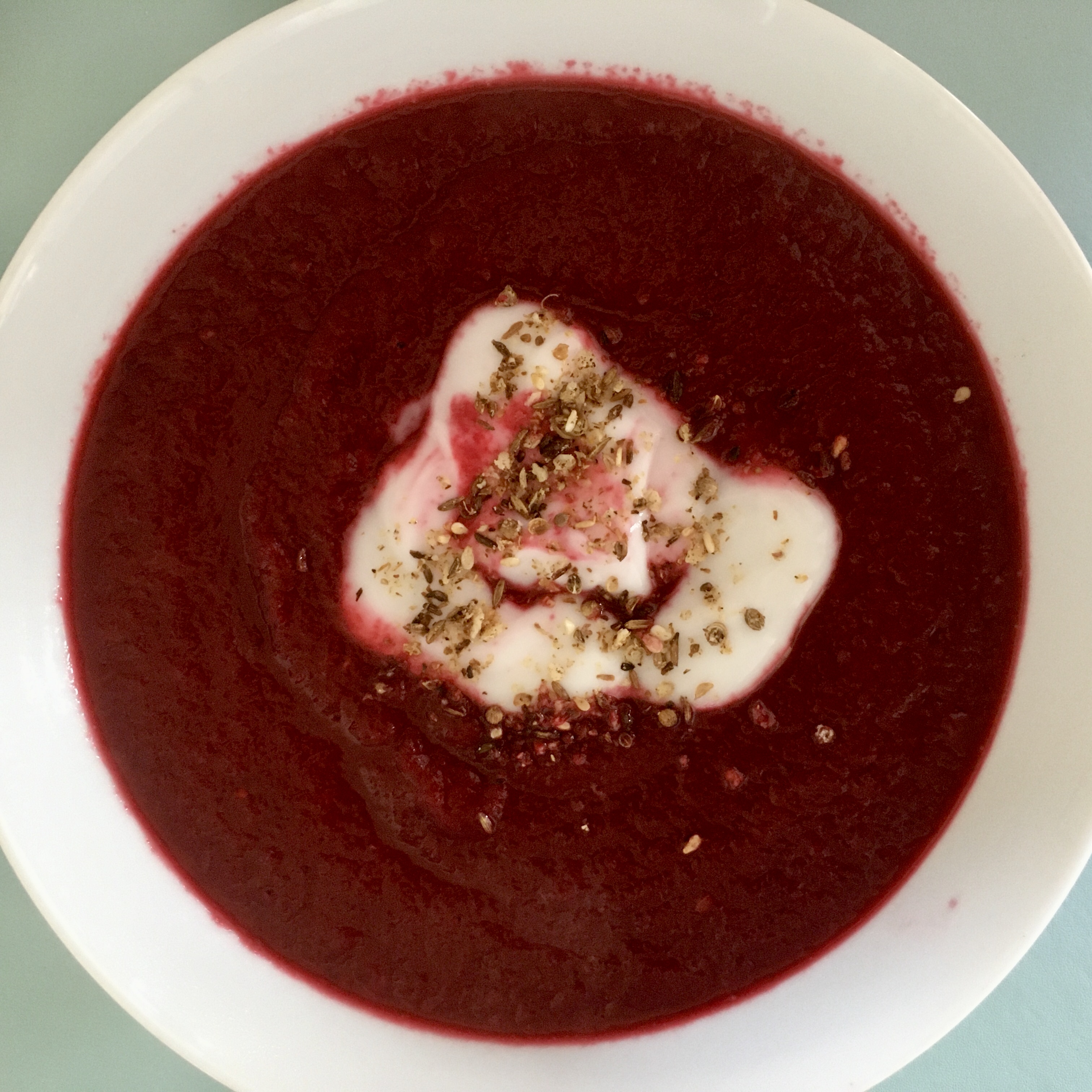 This Month's Mother Nature's Magic.... Insects All Around Us
While I was in the garden the other day I saw what I thought was an unusual bumble bee. Instead of having the expected yellow and brown stripes, it was completely black. I watched it for a while and wondered about it for a while longer, then I did a bit of research and found that it wasn't quite so unusual after all. It was a bee that was fairly common to see in the south of England, especially between March and May. It was a female 'Hairy Footed Flower Bee' - what a fabulous name! The female HFFBs, as I will shorten their name to, are all black with orange hairs on their back legs and the males are pale orangey brown with a cream coloured face and have long hairs on their middle set of legs, hence their name. Apparently they like to feed on tubular shaped flowers and the one that I saw was busy on a clump of pulmonaria (lungwort) which has been flowering its socks off now for about 3 months.
Whilst finding out about these lovely garden visitors, I came across an article written by a woman called Penny Metal who took the wonderful close-up photos below. The article was informative and amusing and I learned that, sadly, these particular bees will be coming to the end of their life cycle about now, having done their job of producing the next generation. Penny's incredible photos of the 555 different types of insect found in her small local park in Peckham, London are beautifully clear, sharp and detailed and she has collated them into a book entitled 'Insect-inside'. If you or anyone you know is interested in insects then it's definitely worth a look. You can read the article HERE, follow her on Instagram for more fabulous photos at @penny.metal and find out more about the book HERE.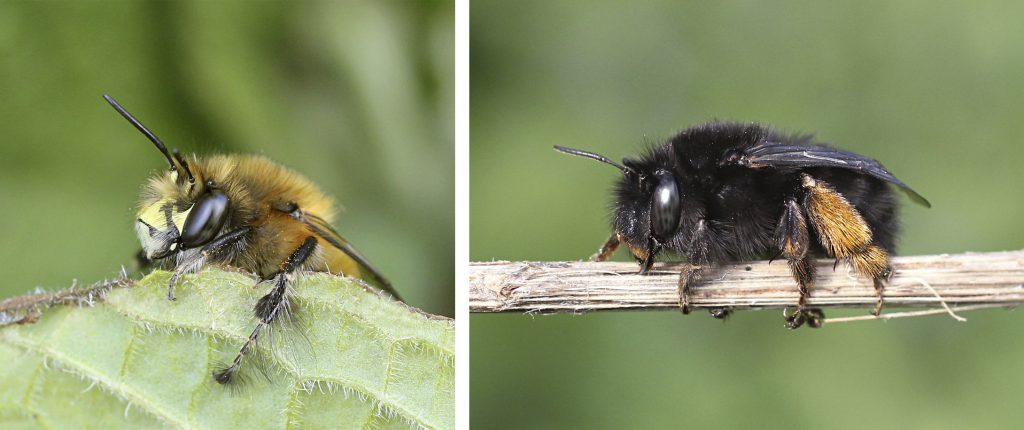 On the left a male Hairy Footed Flower Bee (can you see his hairy legs?) and on the right, a female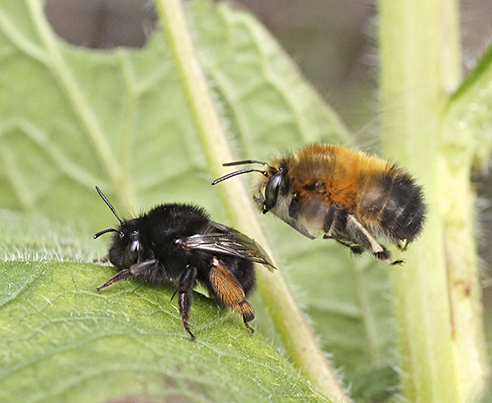 A female and male together - I love their furry bottoms :-)
Here's a short video of Penny giving a copy of her book to Chris Packham
This Month's Things To Do and Places To Visit...
Many years ago I had a section like this on the Blog where I would share suggestions for interesting events and ideas for exploring the places around us, so I thought I'd resurrect it again now we are allowed to go out and about. Lockdown has made me more aware of how precious it is to have freedom to travel and it has made me more mindful about how and where I choose to spend my time. So if you're looking for somewhere to go as we start to cautiously venture out again, I hope some of these ideas will be helpful...
If you're meeting someone in London or fancy a trip to the capital but don't want to go somewhere too busy, why not try one of these quiet picnic spots...
https://www.timeout.com/london/things-to-do/seven-hidden-picnic-spots-in-london-parks
https://www.timeout.com/london/things-to-do/londons-hidden-gardens-and-green-spaces
Now is the perfect time to see ducklings, goslings and cygnets. A visit to one of our wonderful wetlands centres will give you not only lots of fluffy chicks but also beautiful scenery and other fauna and flora too.
https://www.rspb.org.uk/reserves-and-events/reserves-a-z/
https://www.wwt.org.uk/wetland-centres/arundel/#
I'm sure I've shared this wonderful place with you before but if you're near Dorking this sculpture garden is definitely worth a visit. It's in a beautiful and quiet setting and, going by previous visits, doesn't get too busy.
http://www.hannahpescharsculpture.com/
Note: please check for restrictions before visiting.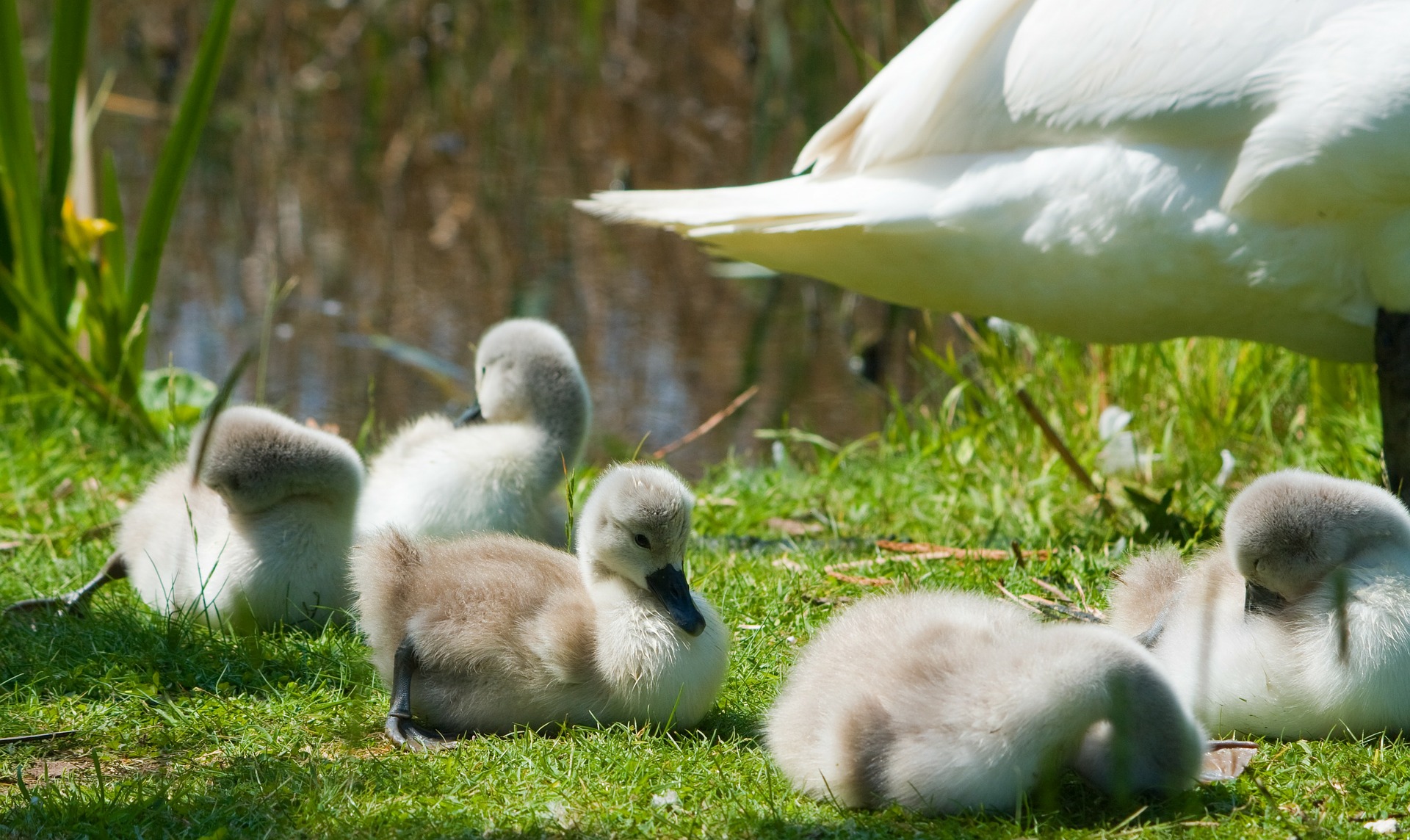 This Month's Musical Offering...
This track, Sacred Blessing by Liquid Bloom has a good, slow rhythm that would be a good compliment to your Sun Salutations or slow flow sequence...
This Month's Video... Kiss The Ground - a film about soil
There's a strong possibility that reading that title you're thinking 'Soil? A film about soil? How dull'. But really, it's not. And it's important stuff that we should all know - it concerns us, our children and most definitely our grandchildren. Loaded with interesting facts - did you know that the Earth only has enough topsoil left to last another 60 harvests?! Or that a single handful of healthy soil contains more organisms than the number of people who have ever lived on Planet Earth? (That last one is, to me, just completely and utterly amazing!), this film will take you on a journey from despair to hope and you will, I promise, learn more about soil and agriculture in 1 hour 24 minutes than you thought possible. You can watch this film on Nettflix (and possibly via YouTube too) but, if you decide not to watch it then this trailer will give you the general gist of the situation at present and the possibilities for the future...
Until next month, I hope that you are re-entering the world with curiosity and seeking out variety and magic wherever you can.