Welcome. I'm Deborah Stanley. Let me tell you a little bit about myself…
---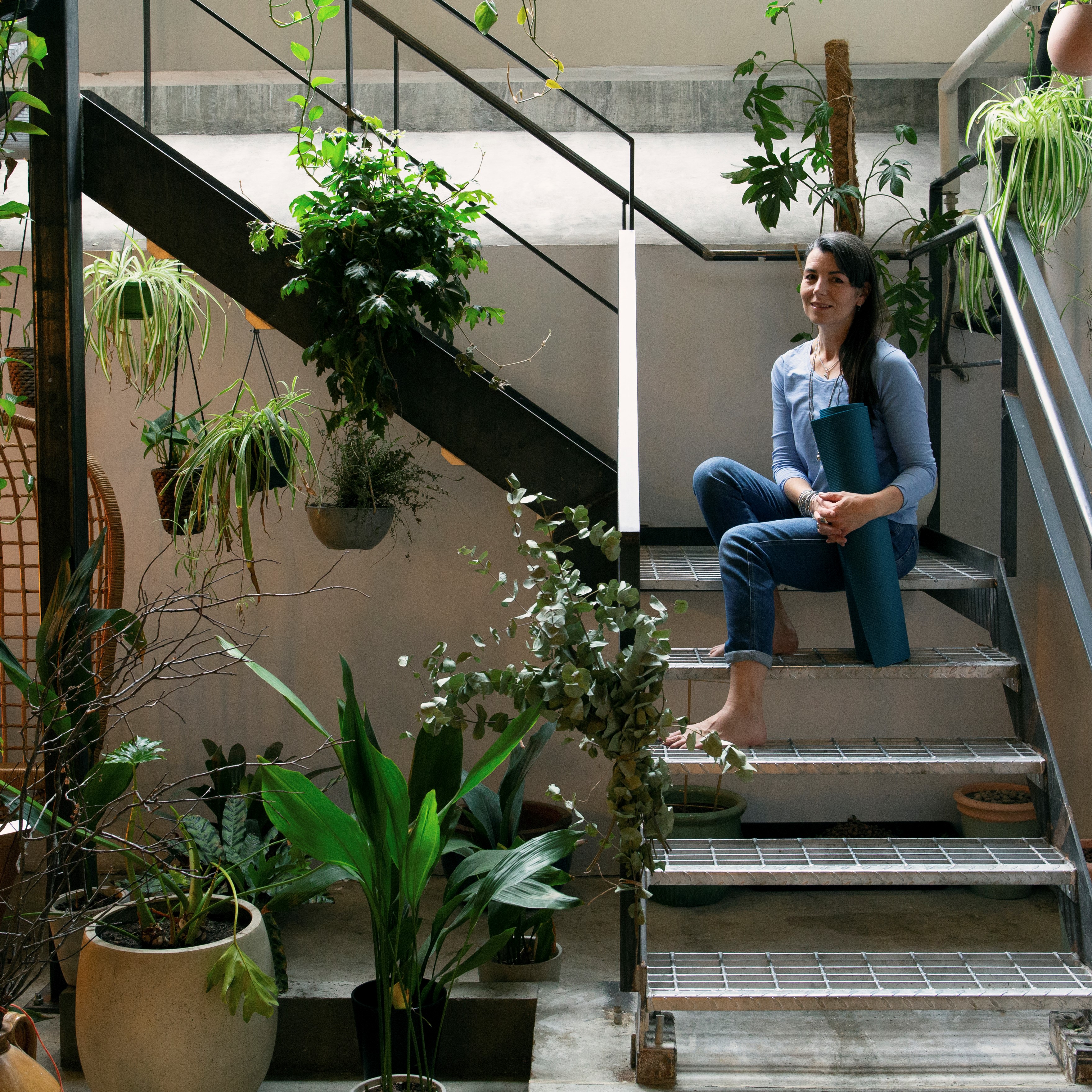 My yoga
I've been practising yoga for 16 years now, and teaching it for 14. I love it because of how it makes me feel. I always feel better at the end of my practice than I do when I start – calmer in my mind, more in tune with my body and more uplifted by life in general. Yoga is such a tonic for my busy life with all the demands of family, home and work - I think if everyone did some yoga we'd all feel so much healthier and happier and the world would be a better place. Sometimes I have time for a lovely long 90 minute practice and sometimes I have just 20 minutes. Sometimes I feel the need to get my heart-rate up and really move my body and other times I want slow, relaxing poses so I can rest and rejuvenate. That's the beauty of a home practice – I get to choose what I want to do.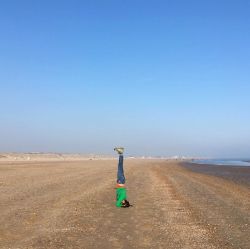 My yoga journey
I was never very athletic or flexible (I never got picked for any sports team at school!) so my journey along the path of yoga has been one of slow and steady progress. I took my first yoga class after my son was born and I loved it straight away. Yoga gave me opportunity to focus just on myself - I had time to breathe, time to move and time to be me. I always looked forward to my next class which soon led me to want to take my yoga further and to share it with others. I did my 500 hour yoga teacher training with Ruth White's Karuna School of Yoga. Ruth was a student of internationally renowned yoga master BKS Iyengar, and my teaching reflects their influences – attention to careful alignment of the body being especially important. I continue to go to workshops and training courses offered by some of the world's leading teachers, both for my own enjoyment and to enable me to share their knowledge of yoga with my own students. Through regular practice I have flourished in every respect and I'd love to be your guide as you too make this journey towards wellbeing and living the best, and most enjoyable, life you possibly can.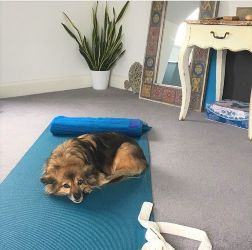 My life
I've been married for 25 years and have two grown-up children. I have a busy work schedule teaching yoga and a home, a garden and a dog to look after so I know first-hand how chaotic life can be sometimes, and how run-of-the-mill and lacklustre it can be at others. I live in the countryside south of London and I love that I can walk in the peaceful Surrey Hills with my dog or, if I want to do something completely different, I can choose to get on a train and visit the vibrant, eclectic city that London is. My other delight in life is being in my garden. Observing the natural world inspires me and keeps me present in this moment so I don't spend too much time with the busy thoughts in my head. I'd love to share with you via my My Blog, Facebook page and Instagram some of things that inspire me, so that you start to notice and be delighted by the world you live in too.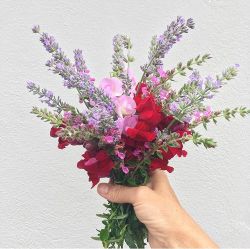 My mission
My mission is to share the benefits of yoga so that it becomes not just an exercise class that you go to once a week, but something woven into the fabric of your everyday life. I want you to have space to pause and breathe, to have a strong and healthy body. I want you to notice the small, wonderful things all around you and to feel that, through yoga, life flows more smoothly and freely. I hope that you can join me so we can practise yoga together and explore the magic of nature that is all around us.
---