Friday 5th June - Paradoxes of Yoga - Letting Go and Standing Up to Fight
This Week's Class Notes...
In Monday night's live class on Zoom I read out some poems written by Danna Faulds. A yogi and a poet, Danna seems to express exactly what I'm feeling when I do my practice and her words help me to drop into another layer of depth and understanding of how yoga affects body, mind and spirit. One poem in particular resonated with me so much as I read it out that I thought I'd share it with you here. I've read it many times before but in the current situation of lockdown restrictions when we are all wishing we could have more freedom it seems especially poignant...
Let It Go by Danna Faulds
Let go of the ways you thought life would unfold:
the holding of plans or dreams or expectations - let it all go.
Save your strength to swim with the tide.
The choice to fight what is here before you now will only result in struggle, fear
and desperate attempts to flee from the very energy you long for.
Let go.
Let it all go and flow with the grace that washes through your days
whether you received it gently or with all your quills raised to defend against invaders.
Take this on faith; the mind many never find the explanations that it seeks,
but you will move forward nonetheless.
Let go and the wave's crest will carry you to unknown shores,
beyond your wildest dreams or destinations.
Let it all go and find the place of rest and peace, and certain transformation.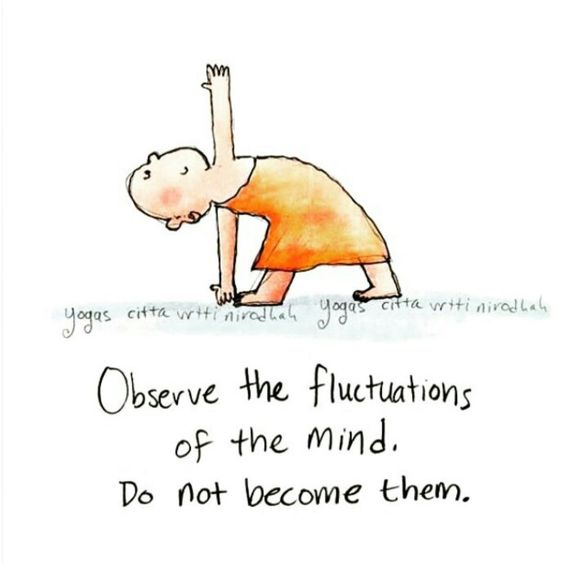 Here's another short video (8 minutes), this week bringing you some gentle movements to release tension and promote mobility in your neck. It's Part 1 - there will be more to come next time - but as it's a delicate area I didn't want you to do too much at once. Go softly and gently and really explore your range of movement. When you do the massage at the end use a light pressure in little circles, don't press too hard - this is all about ease and freedom...
This Week's Recipe...Tabbouleh Salad
Tabbouleh (also spelled tabouli) is a traditional Middle Eastern parsley salad, which is perfect for summer eating as it's bursting with flavour, zingy and refreshing. Unlike the plastic pots that you find in supermarkets which consist mostly of bulgar wheat and just a small amount of vegetables and herbs, apparently a good tabbouleh is all about the parsley - so don't skimp on this vital ingredient. The bulgar wheat is also important though - if you can find the fine grade variety, which you'll find in a Middle Eastern or mediterranean shop or deli, then there's no need to cook it first - you just soak it in water. If, however, you don't live in a large town or city and have to rely on finding your bulgar wheat in a supermarket, it will be the coarser grade and will need cooking first but not for too long - you don't want it to become soggy.
You will need:

50g of bulgar wheat
2 large tomatoes, very finely chopped
half a cucumber
2 large bunches of parsley (flat-leaved is best), main part of the stems removed, washed, well-dried and very finely chopped
10-15 fresh mint leaves, removed from the stem, washed, well-dried and very finely chopped
2 spring onions - the white and the green parts finely chopped
3 tablespoons olive oil
3 tablespoons lemon juice
Salt to taste
And here's how to make it:
Rinse the dried tabbouleh. Leave to soak in water for around 10 minutes if you have the fine variety and cook according to instructions if you have the general grade type, but drain well - even squeezing excess water out by hand.
Wash and very finely chop all the vegetables and herbs and mix together into a bowl. If your tomatoes are really juicy drain them in a colander so they don't make the tabbouleh soggy.
Add the bulgar wheat and season with salt.
Add the lemon juice and the olive oil and mix again.
Put in the fridge for 30 minutes to chill and serve with slices of pitta bread and/or Little Gem lettuce to scoop it up.
This recipe makes a big bowlful which will keep in the fridge for 3 or 4 days.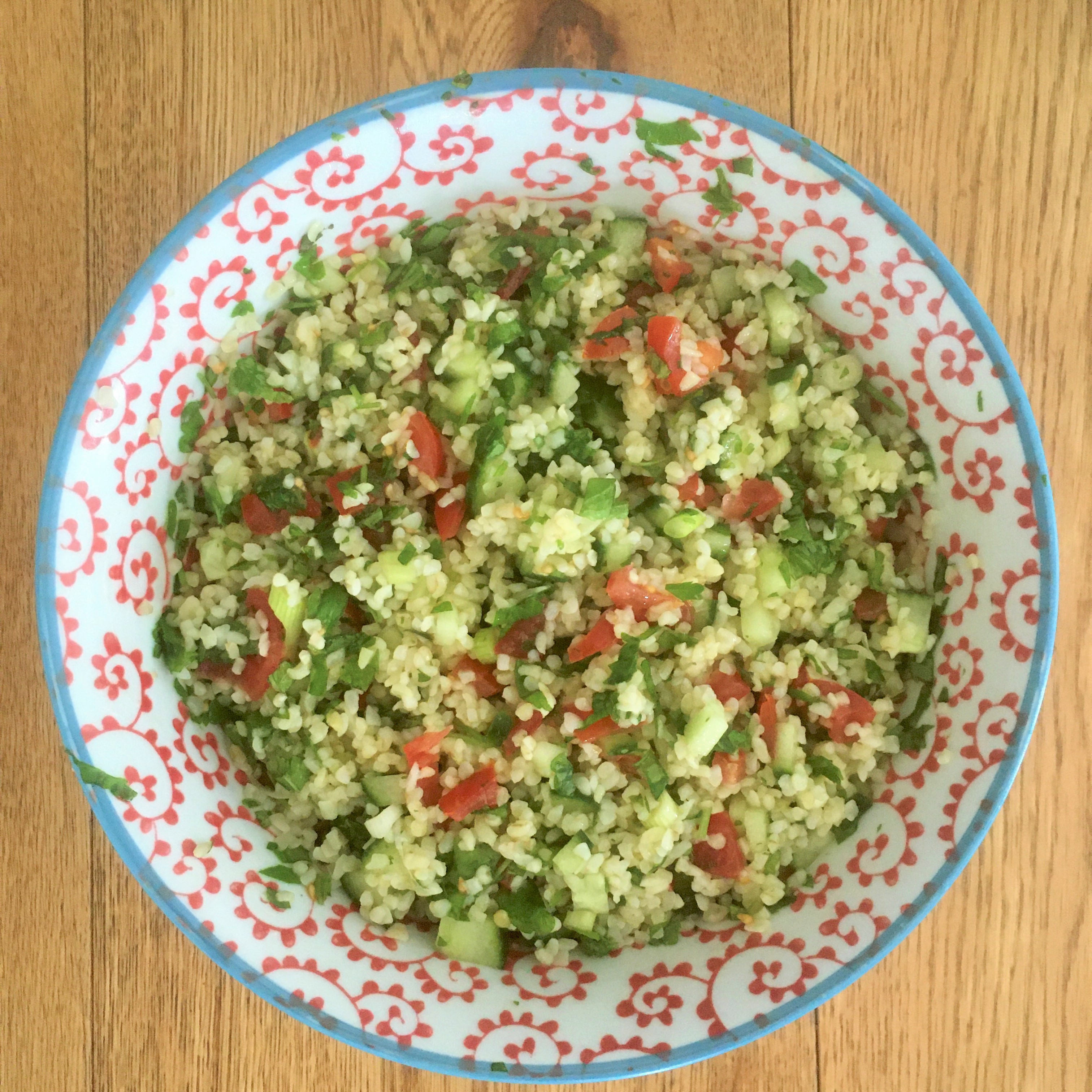 This Week's Mother Nature's Magic... Going Wild in June
Our wildlife and greenspaces have been so important to us over the last few weeks. Having access to both whilst in lockdown have definitely helped me to stay on an even keel and enjoy the spring despite all the difficulties. If you'd like some guidance, entertainment and encouragement on how to connect a bit more with the natural world here are some ways to get inspired and become involved this month...
Springwatch 2020 - although the show as we know it has been cancelled it has taken on a new form with three live shows at 9am, 12midday and 5pm on it's website - click HERE to catch up with what's been happening all over the country as we get to peek inside nests and dens and learn more about the birds and animals of the British Isles - it's fabulous and I promise you, you'll learn loads.
Wild Days - is a free service from Earthwatch Europe providing activities, videos and games for children (although it's really good viewing for grown-ups too). Each week focuses on a different topic - this week the subject is islands, with naturalist and TV presenter Nick Baker - and you can catch-up on previous weeks resources too. Click HERE to take a look.
30 Days Wild - is an initiative from the Wildlife Trusts which is calling for us all to do one wild thing a day during June to help improve our own health and wellbeing and protect the planet too. Click HERE to sign up and receive an activity pack. This is a great thing to do with your family, especially if have children, or even if you have grandchildren that you are not able to be with at this time.
This Week's Musical Offering... A New Day by Laya Project
A track with a good, steady beat to accompany your Sun Salutations and standing pose sequences...
This Week's Video... and other resources
Since I wrote my last blog post events in the US surrounding the death of George Floyd have become a focal point of the news and something which we have all become aware of. It makes me uncomfortable, not just because it is such a terrible situation, but also because I know that I live in a place where there is a lot of privilege and not a lot of diversity and issues like this are easy to overlook as they don't impact on me firsthand. However, posts on social media are asking me to face the issue of racial inequality, encouraging me to learn more about systemic racism, the history of slavery in this country (something that, as far as I know from my own and my children's experiences, we are not taught about in school) and telling me how, as a privileged white person, I can support the Black Lives Matter movement and improve my own stance on anti-racism.
One of the things I can do right now is to use the Thrive Yoga Blog - albeit a very small platform - to share ways in which we can all educate ourselves. In matters such as this there is always the thought 'but what can I do? I am just one person' but there really are a lot of ways to take action right now. One of the simplest things we can do to fight racism is to talk about it within our own families. Ignoring the issue is not helpful and by shining a light on it we can be part of the change we want to see, even if that means standing up to someone in our own circle of friends and family and challenging them if they make racist statements, as difficult as it may be.
We must not let this chance for change slip away. We must act now - and it starts with each and every one of us educating ourselves and examining what injustices we have previously overlooked and where we hold our own biases. Here are a few resources that you might find helpful to get started, but there is a wealth of information available everywhere right now for you to explore:
This link will lead you to an article on a site called Medium, entitled 75 Things White People Can Do for Racial Justice https://medium.com/equality-includes-you/what-white-people-can-do-for-racial-justice-f2d18b0e0234
Buy a book called 'Between the World and Me' by Ta-Nehisi Coates - the author writes in letter form to his 14 year old son, explaining racial history and contemporary issues of race in America, or one called 'Skill in Action: Radicalising Your Yoga Practice to Create a Just World' by Michelle Cassandra Johnson.
Watch this TED Talk about the language of racism https://www.ted.com/talks/baratunde_thurston_how_to_deconstruct_racism_one_headline_at_a_time?utm_campaign=tedspread&utm_medium=referral&utm_source=tedcomshare
And watch this short video which explains about systemic racism...
As a final thought, remember that the practice of yoga teaches us that we are all one, but that it also encourages us to celebrate our differences too. There are other paradoxes in yoga - that we already have all that we need within our Self, yet we need each other and our communities so that we can flourish. To be humble and accepting and yet to work to improve ourselves to become the best person we can be - in body, mind and spirit. Finding the balance in all this IS the yoga - it is part of the practice. Through it we can learn to be comfortable with what is uncomfortable, both on the mat when we practice poses that we find difficult and also in challenging situations in everyday life, and we can learn become more adept at negotiating the ups and downs of life, therefore finding more inner peace. Yoga shows us how to be tolerant and understanding, again with ourselves on the mat and with others off the mat, but it also shows us through one of the most important ancient yoga texts, the Bhagavad Gita, (a story about Arjuna, a prince who is reluctant to do his duty and fight in a war and Krishna, his guide, who helps him become a warrior) that sometimes we must stand up, gather ourselves together and fight.
Until next time... may you practice your yoga and find your balance. The light in me honours the light in you - Namaste.