Sow and Grow Some Beautiful Flowers With Me This Spring
If you'd like to have some beautiful flowers that will give you colourful blooms to decorate both your house and your garden this summer, I'll be sharing step-by-step instructions of how to sow and grow them here on the Flo's Flowers page of the Thrive Yoga website so that you can follow along with me. In this post I'm talking about the things you need to have ready for our first sowings in a couple of weeks' time.
It's hard to decide exactly when the 'growing year' starts. I sowed some seeds in the autumn which will flower this year so you could say it starts then. For many of us though the 'growing year' starts in the spring, with March, April and May being the busiest times. I always used to carefully follow the instructions on the back of the seed packets but after some experimentation and advice from other growers, I've found you can adjust these timings and get certain plants started earlier. Some seeds even prefer being planted in the autumn and winter, needing a period of cold weather to wake them up and trigger them to start growing.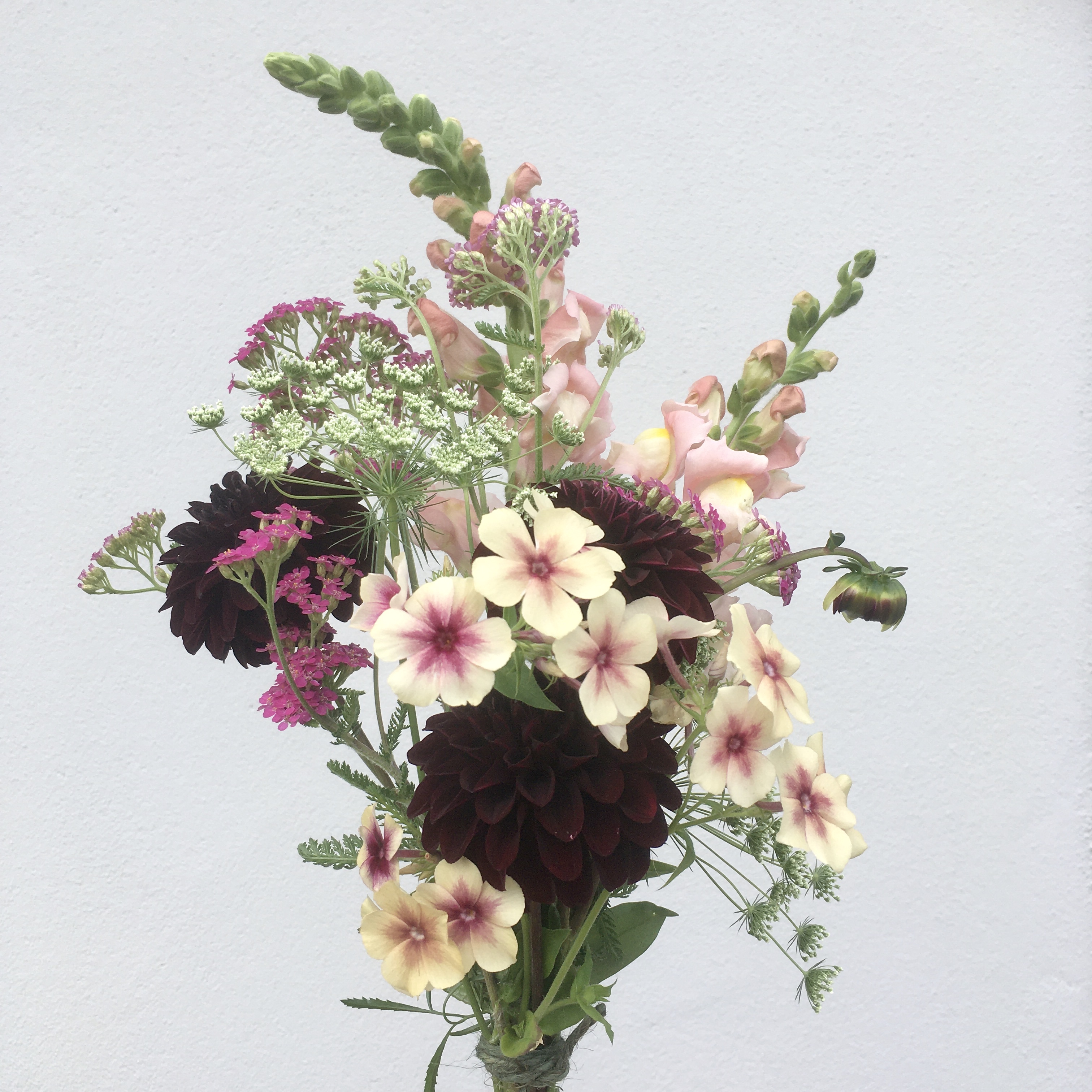 Forgive me if you already know this next bit but it helps to explain why we're doing what we're doing! Plants are divided into different groups and the ones we'll be dealing with most when growing flowers are as follows - Perennials (usually Herbaceous ones, ie. leaves that die back) are plants that grow and flower every year, lying dormant over winter and re-emerging in spring, Biennials are those that grow one year, flower the next, set seed then die and Annuals are those that grow, flower and die in the space of one year. As if that's not complicated enough, the Annuals group is sub-divided into Hardy Annuals, which are those that are tough and won't die if they get frost on them and Half-Hardy Annuals, which are those that are tender and will die if they get frost on them.
I already have some Hardy Annuals that were sown in the autumn that are, with a little protection in my makeshift 'greenhouses', coming along just fine but it's now time to think about sowing a few more. Over the next two or three weeks I'll be sowing Ammi majus (bishop's flower), Anethum graveolens (dill), Calendula (pot marigolds), Cerinthe (honeywort) and Scabious (pincushion flower), and starting some Sweet Peas too.

So here's the list of things you need to dig out of the shed, buy from the garden centre or order online so that you're all set and ready to go...
Seeds: I recommend any of the ones I mentioned above. Don't get carried away just yet, we'll be sowing some more varieties as the months warm up - these are the ones that will do best at this time of year. For online purchases I recommend Sarah Raven (www.sarahraven.com), Thompson & Morgan (www.thompson-morgan.com) and Marshalls (www.marshallsgarden.com) but there are lots of others. Do try to support British companies though - they need all the help they can get.
Compost: You'll need some multi-purpose compost - preferably peat-free please. Unfortunately, the horticultural industry has been very slow to phase out peat in its growing mediums and most multi-purpose composts still contain it. It is not necessary any more to buy a product that harms the environment - it simply doesn't make sense to be tending your garden whilst participating in the destruction of peat bogs. Click HERE for more info about why compost with peat in is not a good idea . There now alternatives available at most garden centres (and I know that B&Q and Homebase stock it too), so please do check the labels carefully when making your choice. The one I use is called Melcourt Silvagrow - if you live near to me in Bookham, Surrey you can buy this brand in The Vineries Garden Centre on Lower Road - two bags for £12 - and it's really good stuff.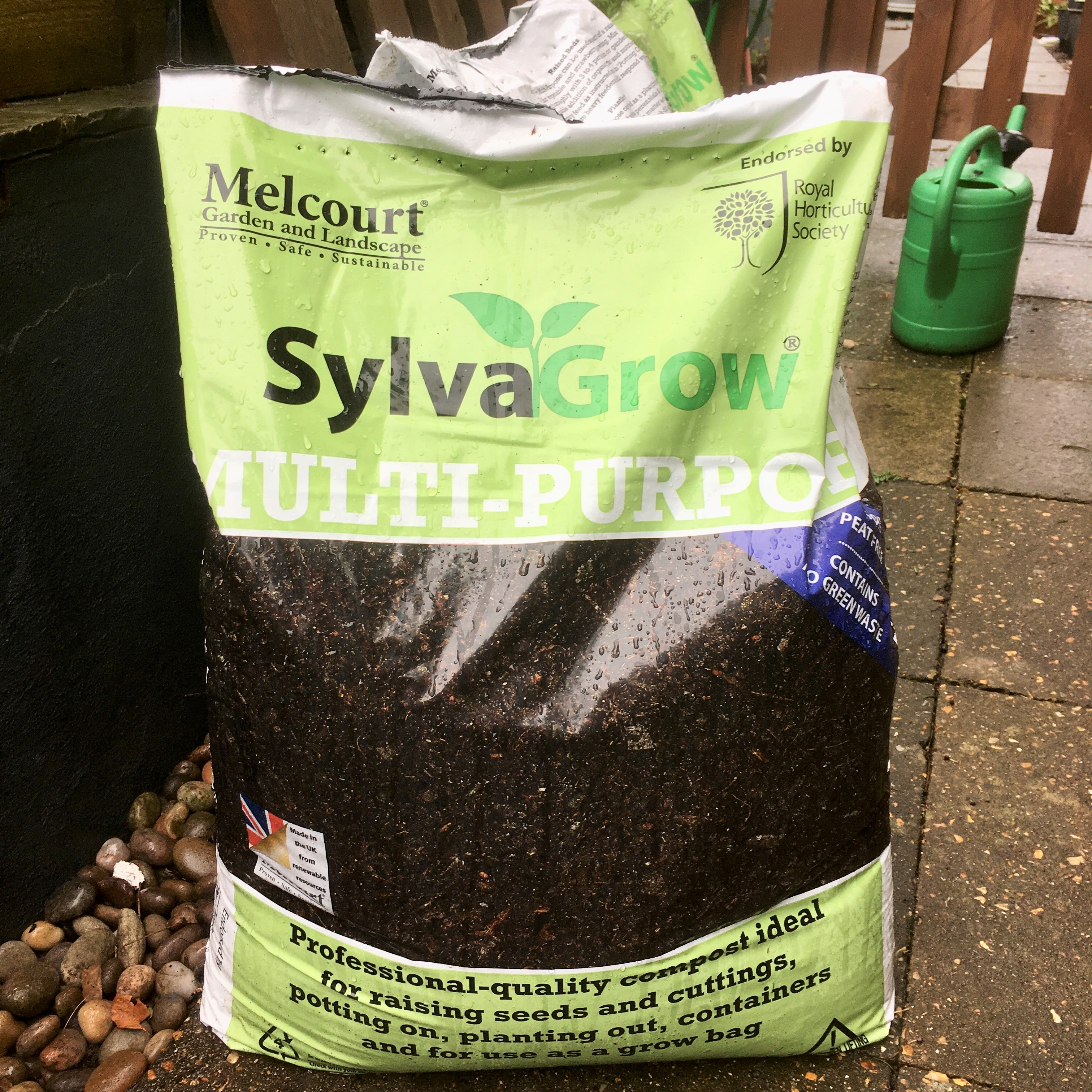 Seed Trays: You'll need some 'cell' trays (see picture below). Using these type of divided trays rather than the flat open ones means less work for you separating them and 'pricking out' into larger pots later, so it's definitely worth taking a little bit of care to sow the seeds individually into the cells. I recommend a pack (they usually come in 5s) of the 15 cell trays for larger seeds like the Cerinthe, and a pack of the 24 cell ones for the smaller seeds. You can also buy clear plastic lids to go on top which will help keep the moisture and the heat in, but these aren't imperative. Sweet Peas need deeper pots to grow long roots so you could dig about in your stack of plastic pots (or ask a neighbour) and find some narrower, deeper ones, or you could buy special deeper cells called 'Root Trainers', or you could use large yoghurt pots like I'm doing.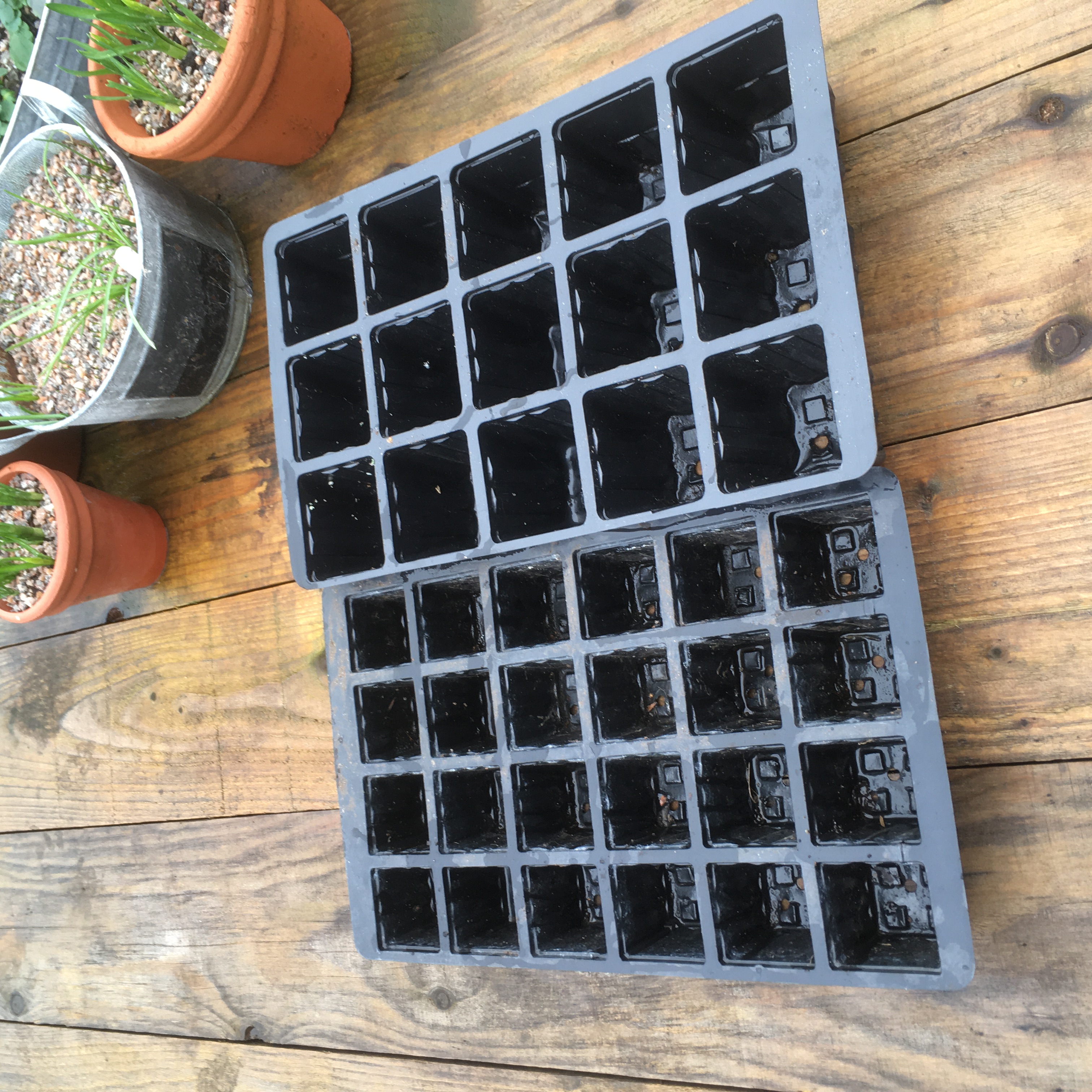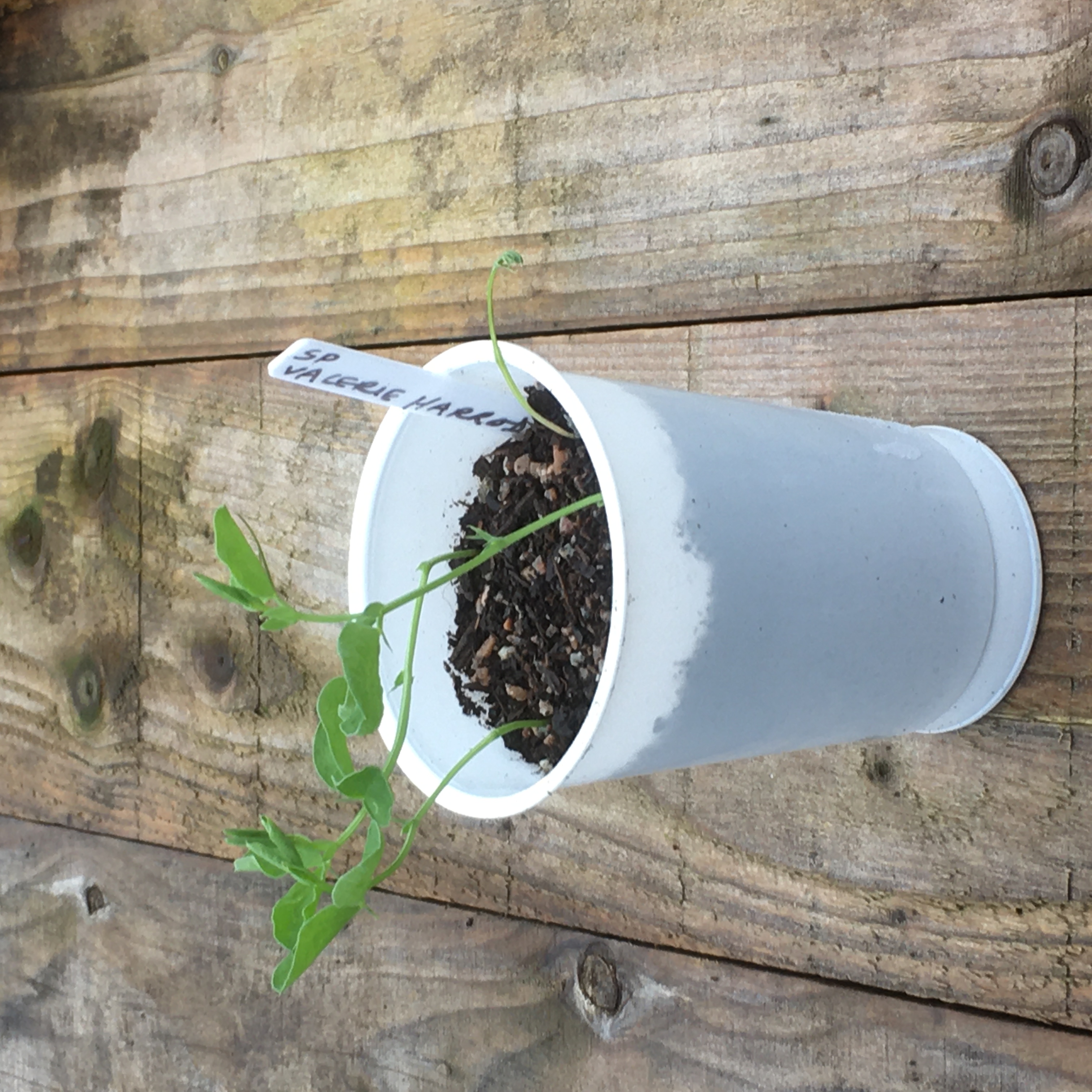 Labels: You'll need to label your seed trays because it's so easy to forget what they are! I have a mixture of plastic labels which I wipe with nail varnish remover and re-use over and over, and wooden ones which can be composted after use. Top tip: save your lolly sticks this summer - they make great plant labels.
Growing Space for Germination: Your seeds will need some warmth to germinate, so either clear a few windowsills indoors or invest in some heated propagators if you're growing outdoors in a greenhouse. These plug-in propagators are a bit expensive but your seeds will emerge much more quickly with the gentle heat. As soon as they pop up you'll be putting them outside - you have to be brave and put them out into the cold so they toughen up.
Growing Space for Growing On: If you have a greenhouse you're super-lucky and I'm jealous! I have made my own from crates that paving slabs are delivered in, begged from local landscape gardeners. I tipped them on their side, added a very makeshift shelf, staple-gunned some old plastic around the outside and made a roll-up door too for when the weather's really bad. They cost me nothing and they're working just fine. If you don't want to do that you can grow in a cold frame or even in clear plastic crates with lids on - you'll just need to remember to take the lids of for a few times each day to get some air circulating.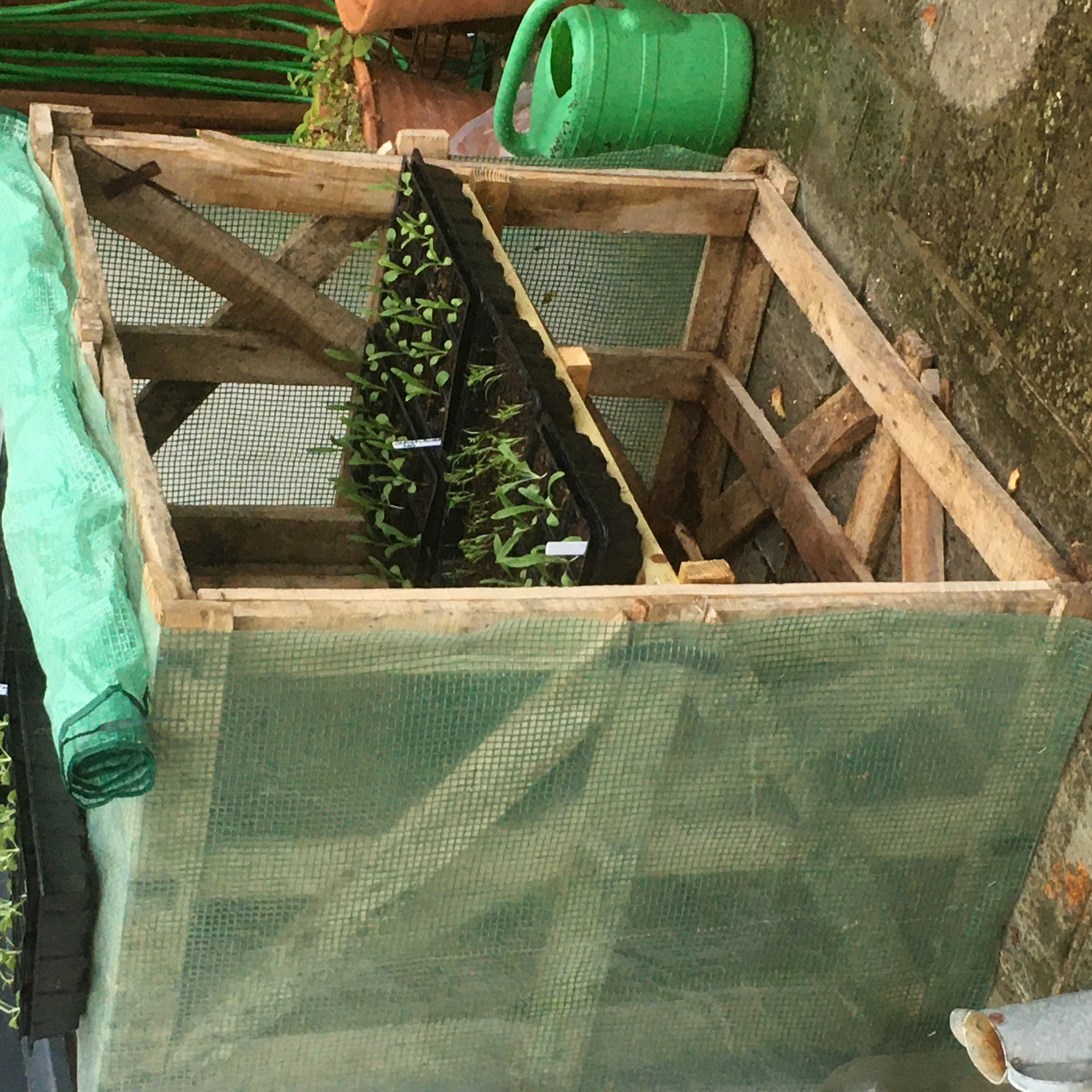 So that's it - I don't thing I've forgotten anything! Gather up what you need so you're ready to grow along with me - I'll be putting the instructions in a post here on this page in two weeks' time and I'm so excited to get going! I can picture those flowers already!