Monday 23rd September - Welcoming Autumn, the Equinox and Amusing Animals
Class Notes... Uddiyana Bandha
This week we're looking at the last of the 3 main bandhas, or locks, which control the flow of energy within the body during our yoga practice and seal it in. Uddiyana bandha, or Upward Flying Lock as it is called in English, requires you to draw your abdomen in and up after an exhalation and hold the breath. The abdominal organs and the diaphragm are lifted and a vacuum is created within the ribcage as in the photo below. Here's how to do it:
Stand with your feet apart, knees bent and hands spread on your thighs. Take a deep, slow breath in and drop the chin towards the notch between the collar-bones to create Jalandhara Bandha. Exhale strongly so that all the air is pushed out of the lungs. Do not breathe in through the mouth or nose but press the hands into the thighs, draw the belly in and up and feel that you suck in, without actually breathing in, to create a vacuum. (It might help to imagine syphoning petrol from your fuel tank via a tube without actually ingesting it!) Hold for a moment (you can increase this time of breath retention as you become more practised) then slowly straighten the legs to stand up and inhale slowly. You can repeat this up to 5 times, but start slowly and build up.
Benefits of Uddiyana bandha include toning the abdominal organs, strengthening the abdominal muscles, increasing blood flow and therefore healing to the digestive system (it's helpful for constipation) and stretching the tissues of the diaphragm. There are some contra-indications you should know about too though - it is not a practice for those with stomach ulcers or hiatus hernia, who are pregnant or menstruating or who have high blood pressure.
Uddiyana bandha takes some practice to master so don't worry if you don't get it straight away - it's hard to get that sucking in vacuum feeling without actually breathing in. It's always best to learn from a qualified yoga instructor - I'll be teaching it in my classes this week - so if you've never done this before do ask your teacher to show you how.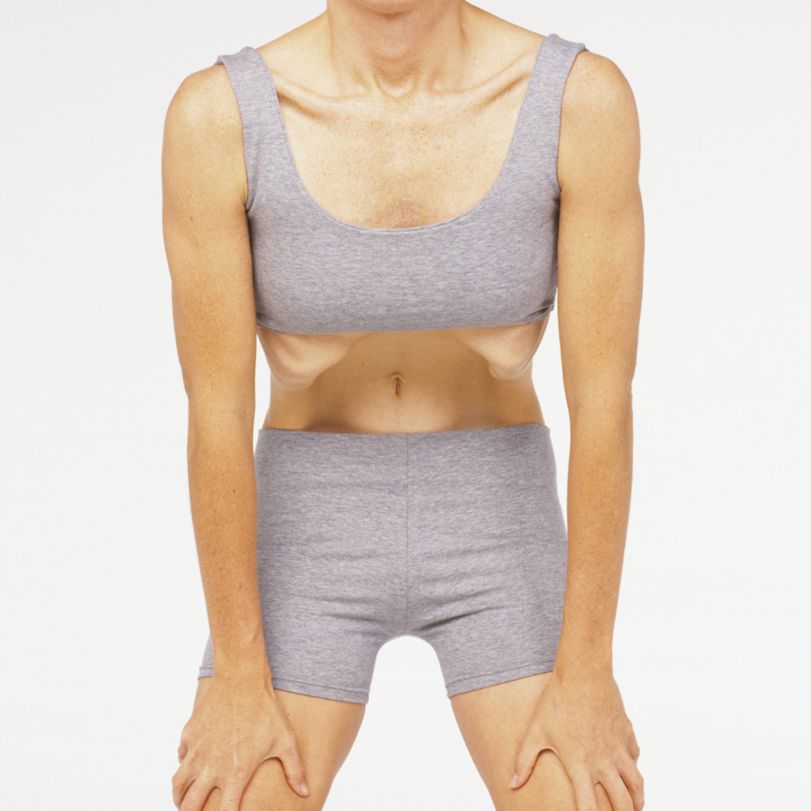 This Week's Recipe... Roasted Tomato and Spinach Dhal
My tomatoes just keep on coming and I've also got some spinach ready for harvesting so I was looking for a seasonal recipe that would use both of these ingredients. Easy and nutritious, this tasty vegan dhal is great served as a side dish and it freezes well too.
You will need:
220g plum tomatoes on the vine, washed and halved
1 tablespoon of extra-virgin olive oil
1 teaspoon cumin seeds
1 and a half teaspoons of black mustard seeds
5-6 curry leaves (I didn't have these so I used a teaspoon of korma curry spice powder for flavour instead)
2 celery sticks, finely diced
200g split red lentils, washed and drained several times
1 teaspoon of ground turmeric
450ml water
half a teaspoon of sea salt
5 tablespoons full-fat coconut milk
70g fresh spinach leaves
yoghurt and toasted flaked almonds to serve if required.
And here's how to make it:
Preheat the oven to 200c, 180c fan or gas mark 6.
Place the tomatoes in a roasting tray in a single layer, sprinkle with a pinch of salt and roast for 20-25 minutes, or until they are all slightly shrunken and charred in places.
Heat the olive oil in a medium, heavy-based saucepan, then add the cumin, mustard seeds and curry leaves and allow to sizzle over a medium-high heat. You'll hear the mustard and cumin seeds start to pop and the spices become aromatic - but watch that they don't burn.
After 2-3 mins, add the celery and lower the heat to medium. Gently saute for 4-5 mins then add the lentils, turmeric and water. Stir to combine, cover the saucepan with a lid and cook for 15-20 minutes or until the lentils are cooked through. Add the sea salt and coconut milk and stir to combine. Taste for seasoning and adjust if necessary.
Remove the dhal from the heat, add the spinach and roasted tomatoes and stir them through to mix well.
Serve with a spinkling of toasted almonds and a spoonful of yoghurt if liked.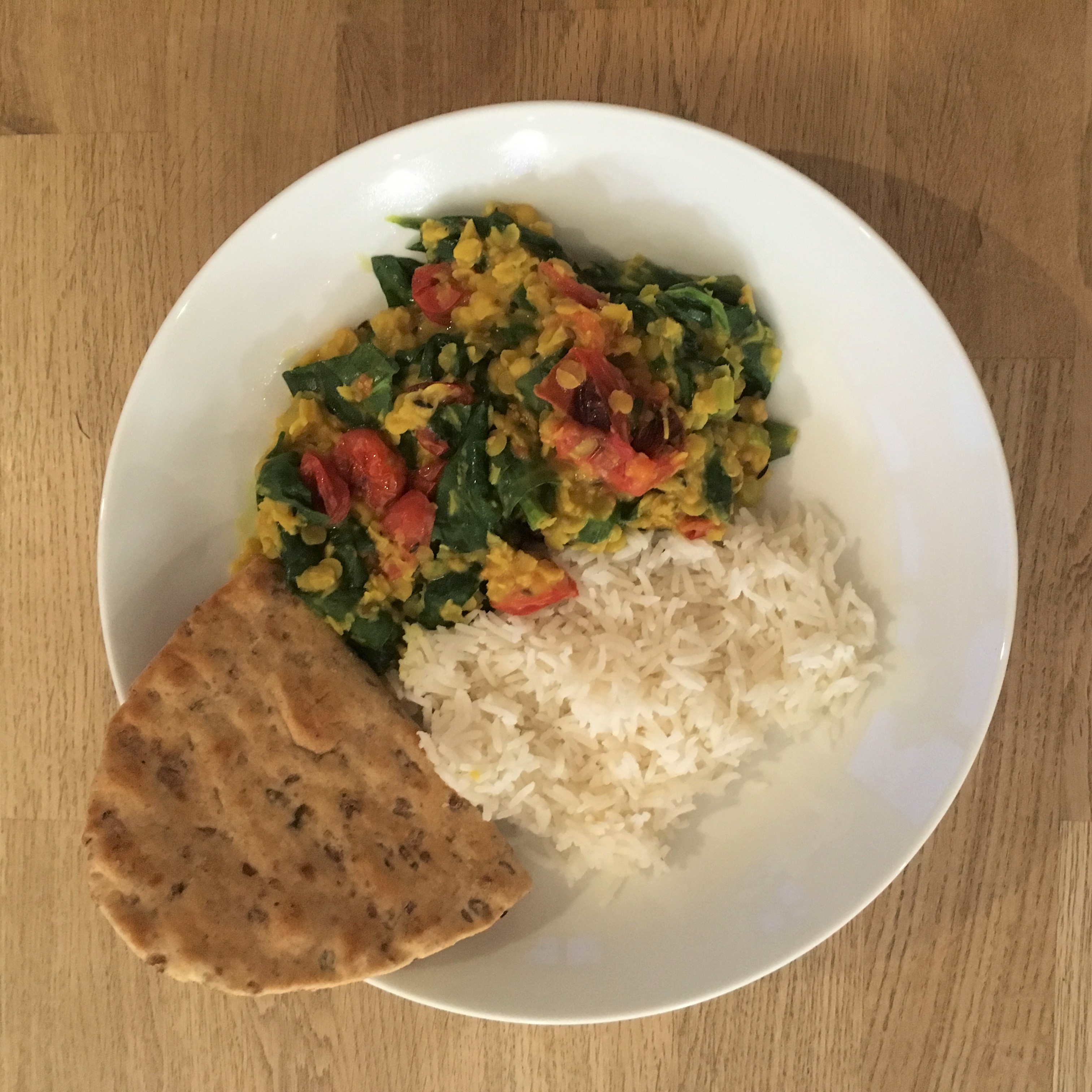 This Week's Mother Nature's Magic...
Today, Monday 23rd September, is officially the first day of autumn. It is also the Autumn Equinox so today we will have an equal amount of daylight and darkness. But from now on, as we tilt away from the sun, the days will get shorter and the nights will get longer until we reach the Winter Solstice on Sunday 22nd December. I feel a bit sad that the summer is over and I really don't love winter, but I'm planning to smooth my way through the coming months by enjoying the best of what autumn has to offer.
You'll probably know about the Wildlife Photographer of the Year exhibition, held annually at the Natural History Museum, but did you know there is a Comedy Wildlife Photography Award too? Here is a link to see the finalists for the 2019 competition, winners of which will be announced in November. I'm sure the photos will bring a smile to your face and brighten this rather dull autumn day https://www.comedywildlifephoto.com/gallery/2019_finalists.php .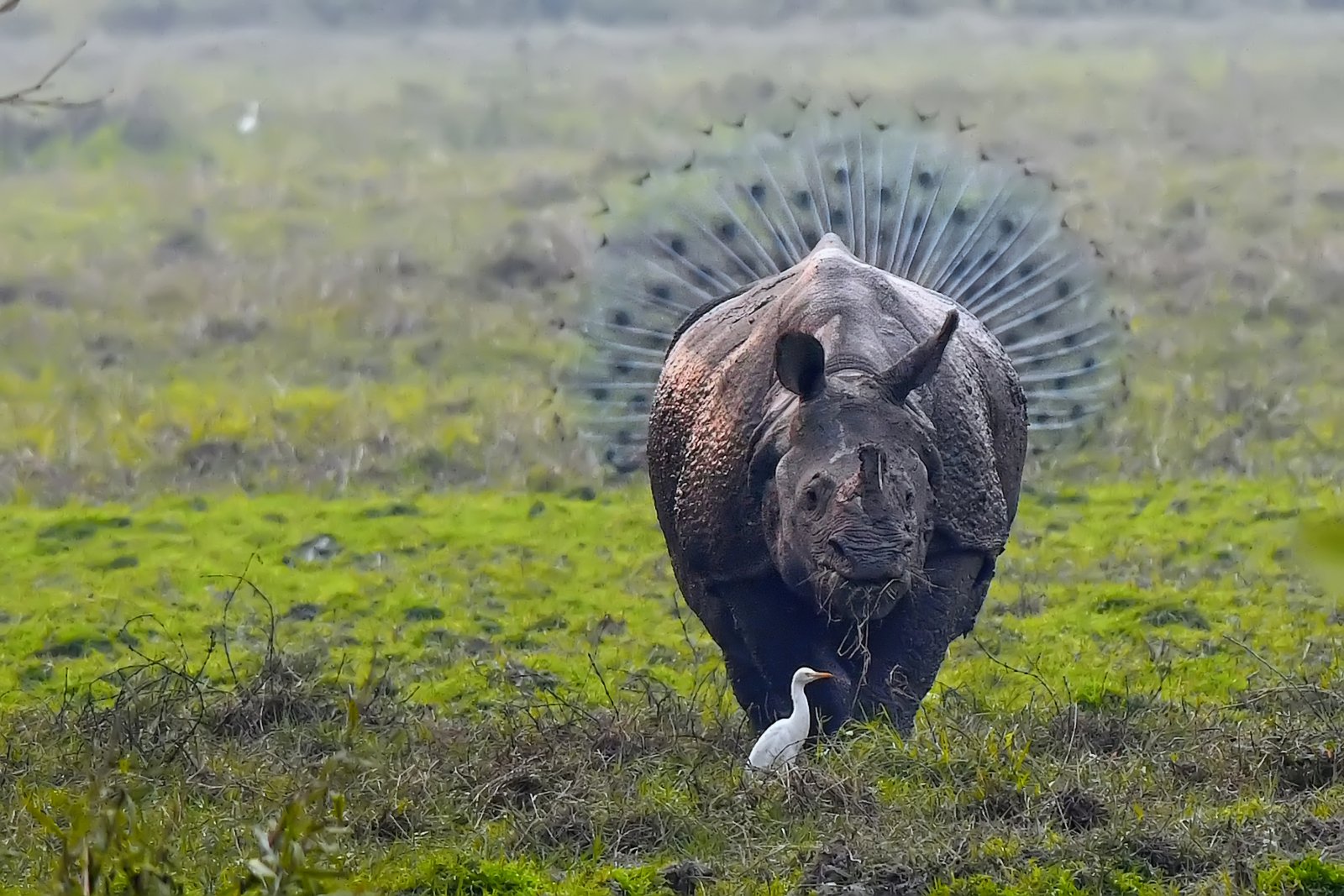 This Week's Musical Offering...
Autumn Equinox by Cynthia Jordan, a relaxing piano piece - the perfect accompaniment for some slow stretches or Savasana.
And I'll Leave You With...
A poem I read in class recently, I Am The Song by Charles Causley, a Cornish poet 1917-2003. The words speak of our connection to the earth - how we are part of it and it is part of us. We so often overlook things in the natural world because they are always there, but in this poem we are reminded to treasure them and feel them deep within us...
I Am The Song
I am the song that sings the bird.
I am the leaf that grows the land.
I am the tide that moves the moon.
I am the stream that halts the sand.
I am the cloud that drives the storm.
I am the earth that lights the sun.
I am the fire that strikes the stone.
I am the clay that shapes the hand.
I am the word that speaks the man.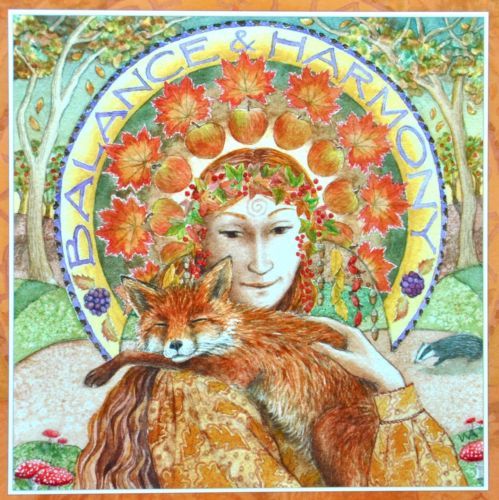 Artwork by Wendy Andrew