Spirit : Mindful Walking Prompt for November .... and some photos from October
If you're a Thrive Online member or you follow my yoga pages on Facebook or Instagram you'll already know that each month we have a Mindful Walking Prompt. This word or short phrase is an invitation to look a little more closely at the natural world around you. Very often, we're on auto-pilot as we go about our daily lives - our heads are filled with the incessant stream of thoughts and we can easily miss the little things that, if we paid them a bit more attention, would bring us into the present moment and enrich our days. This month the prompt is 'Colours of Autumn' so as you're out and about, whether you're walking in the countryside or in a more urban environment, notice the changing of the leaves, the colours of the sky, beautiful sunsets that we often get at this time of year, orangey-red rosehips, the blackening berries of ivy and anything else that catches your attention.
Last month's prompt was 'Pathways' - here are a few photos I took of some of my favourite pathways....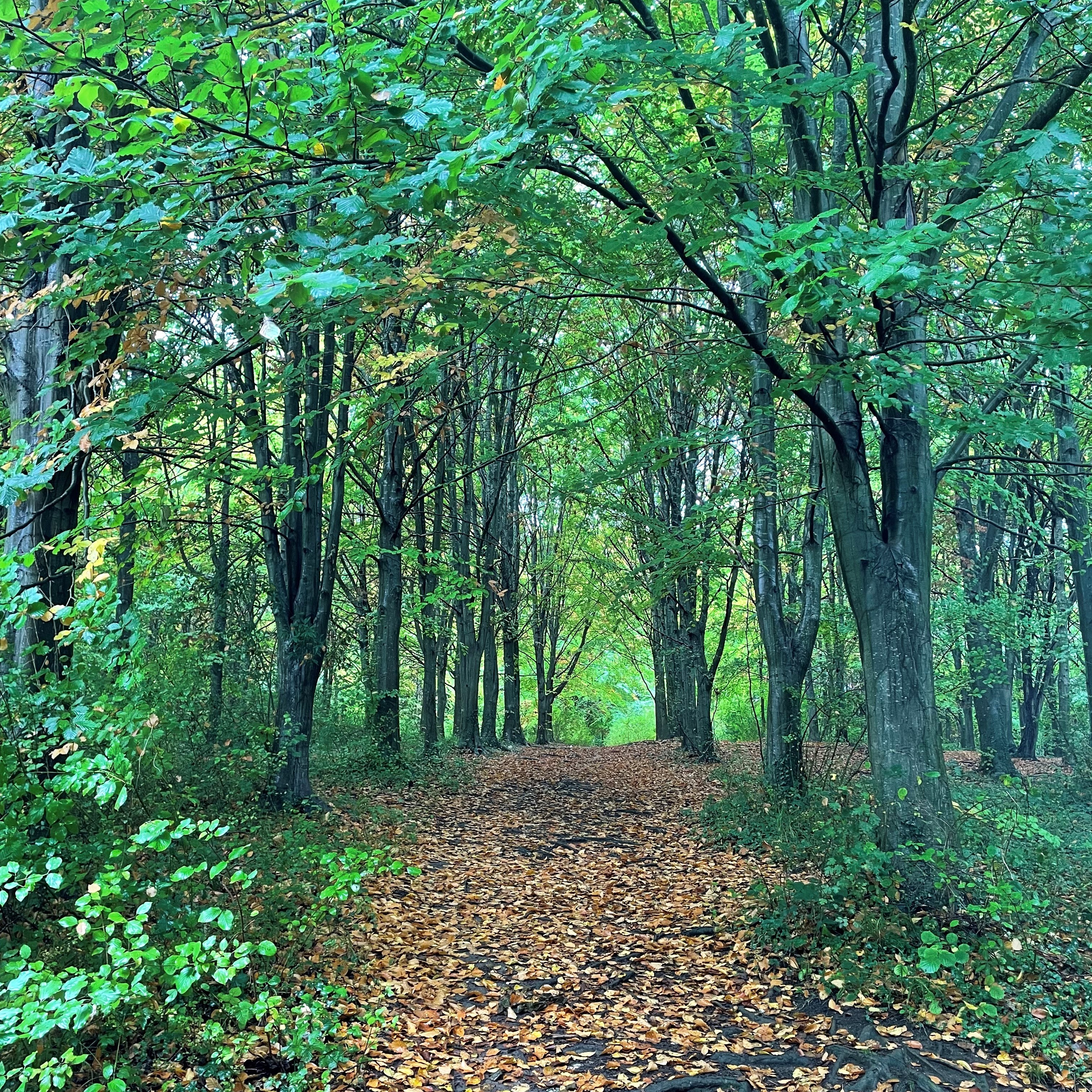 One of my very favourite and often walked paths - Bookham Wood (Norbury Park) 13th October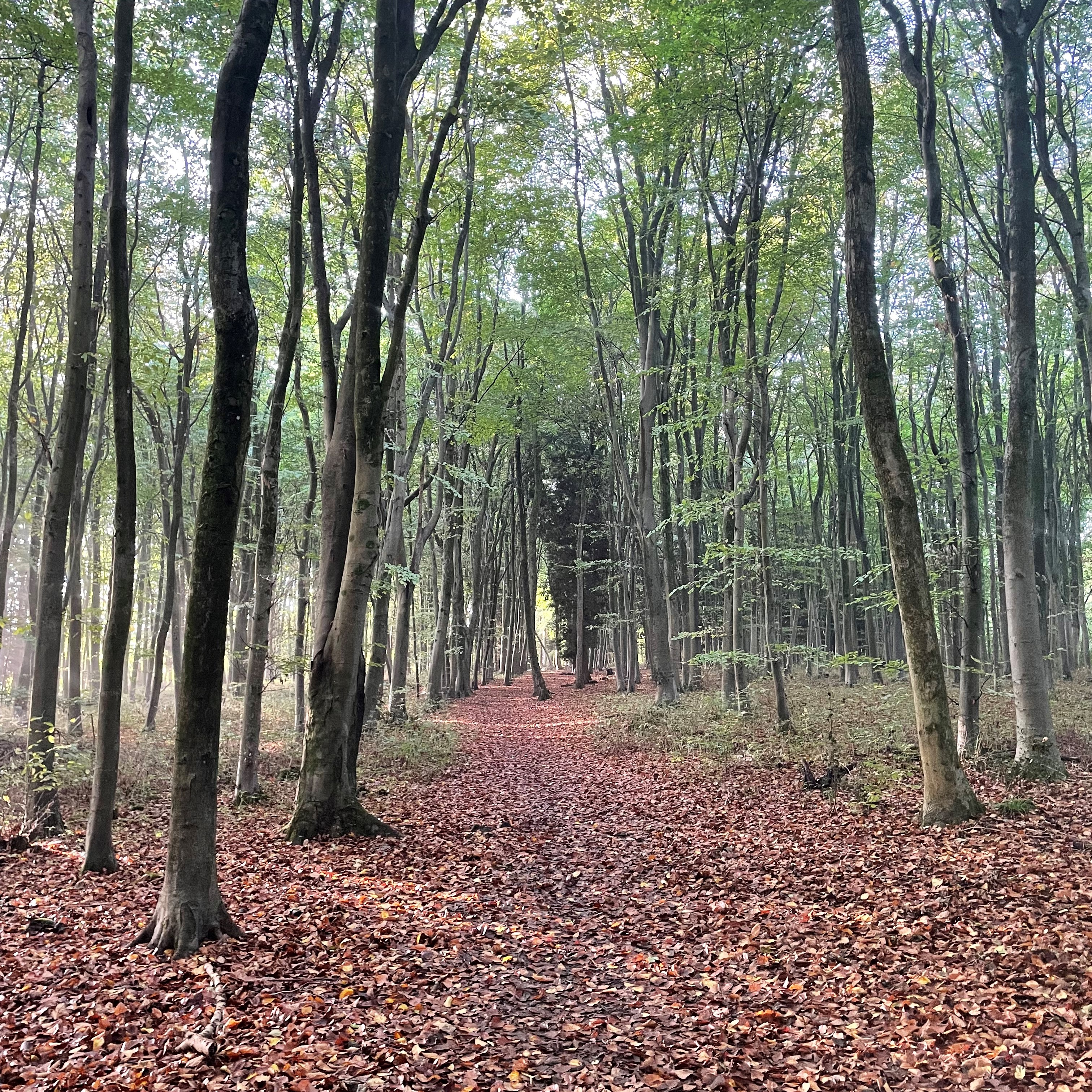 Same path a few metres further along - 31st October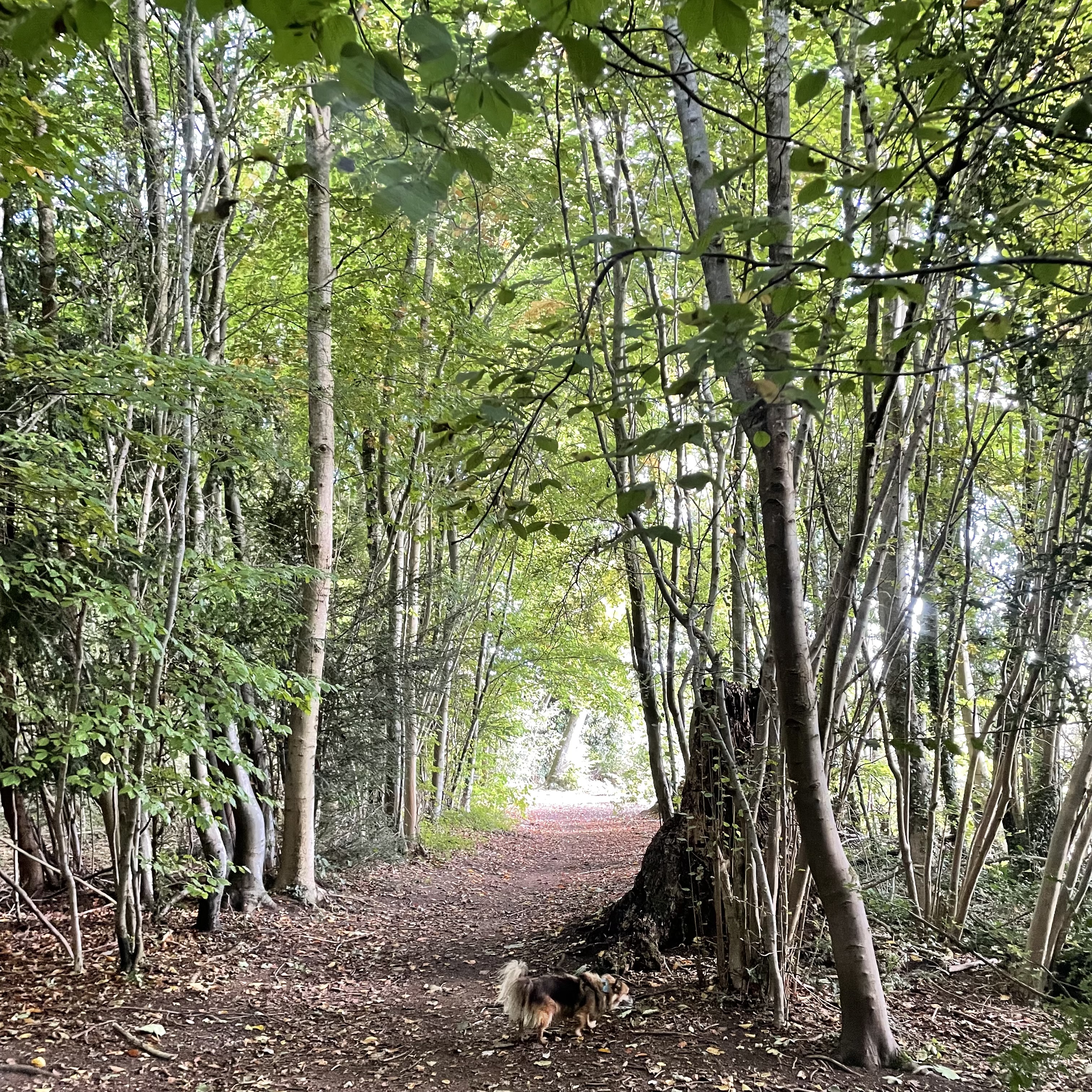 Polesden Lacey Estate - 9th October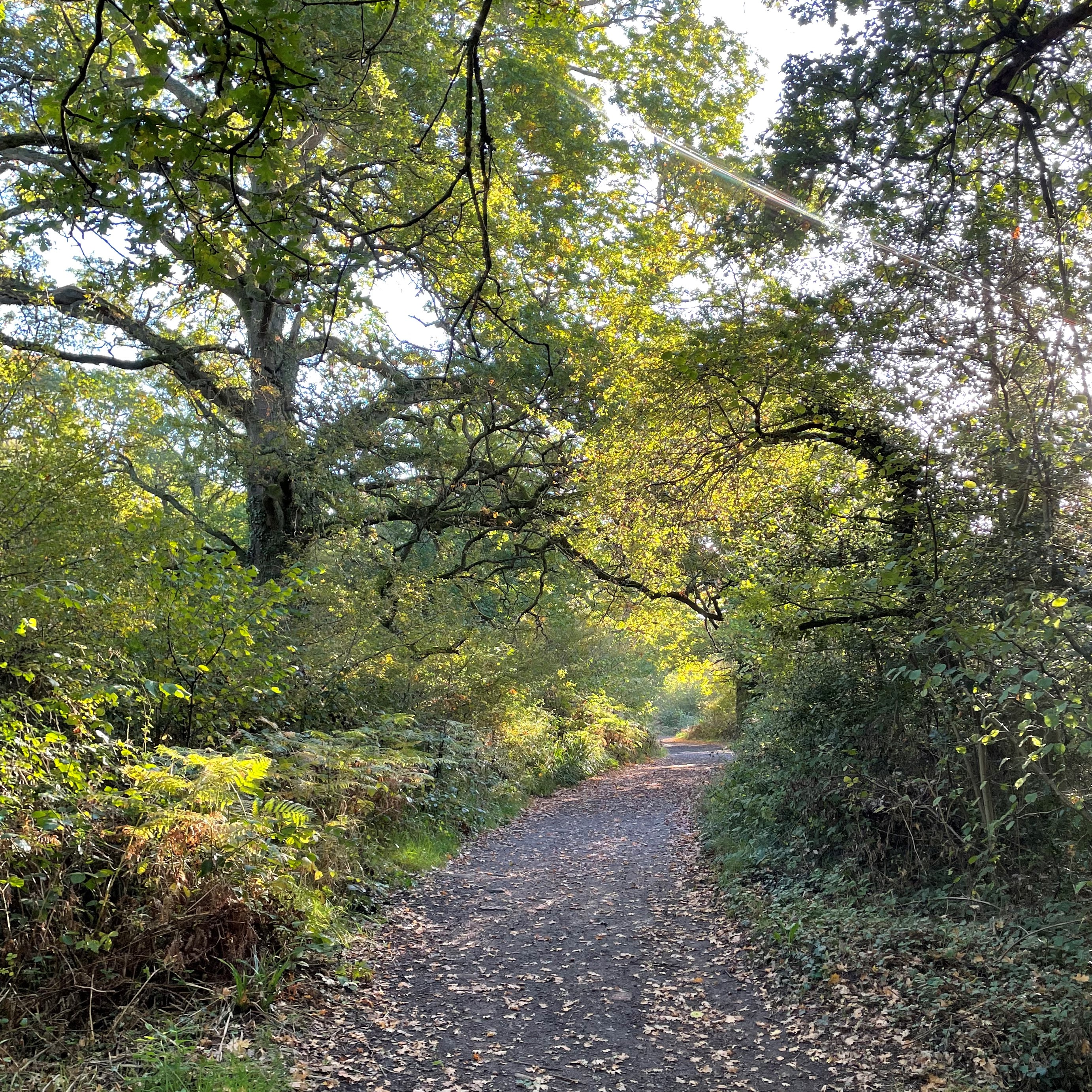 Bookham Common - 16th October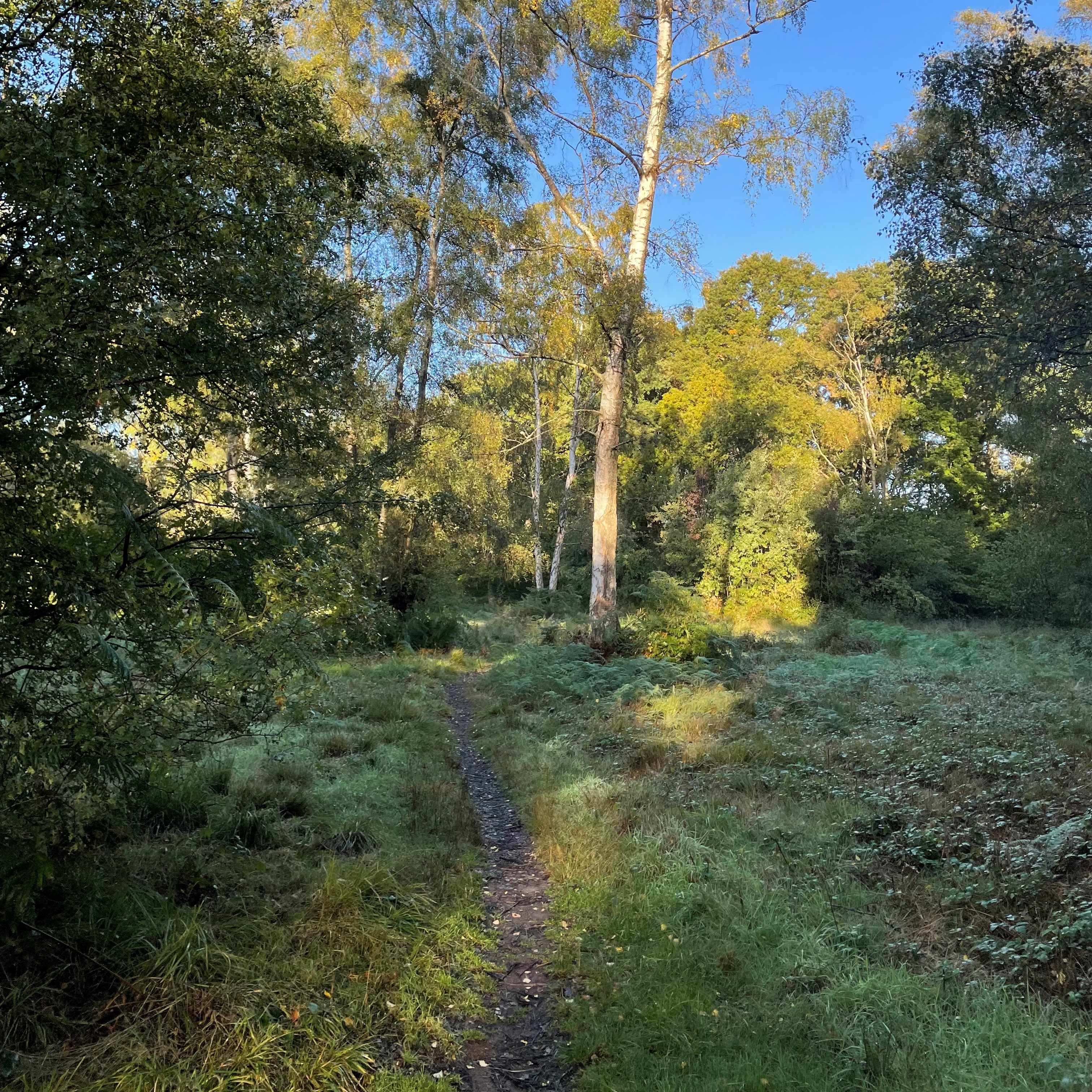 Another of the many paths on Bookham Common - I still get lost after regularly walking there for over 15 years! - 16th October
Enjoy your walks - breathe deeply, swing your arms, marvel at Mother Nature and notice the colours of autumn :-)