Saturday 19th October - Minestrone, Murmurations, Birdsong and Bandhas
Class Notes... Hasta Bandha - the Hand Lock
So here we are at the final part of this series on the bandhas. Applying these 'locks' during your yoga practice helps to contain energy within the body, creating lightness and lift in the poses. Over the past few weeks we've looked at the three main bandhas - Jalandhara (the Throat Lock), Uddiyana (the Stomach Lock) and Mula (the Root Lock) - then last time it was the turn of Pada Bandha (the Foot Lock), the first of the two minor ones. So let's wrap it up now with Hasta Bandha, the Hand Lock.
In poses where we have our hands on the floor, such as Handstand and Downward Facing Dog, there's a tendency for the weight to be unevenly distributed which can cause pressure and strain in the wrists. Applying Hasta Bandha can help avoid this, and it also firms and strengthens the arms. Here's how to do it: Spread the fingers out wide and press down through the underside of the knuckles and around the circumference of the palm. Then have a sense of lifting up through the centre of the palm, up through the wrists and up through the arms. I find it helpful to visualise a drawing pin, point upwards, underneath the palm and trying to lift up away from it. A pressing down of the pads of the fingertips will help with this action.
Experiment with engaging Hasta Bandha next time you unroll your mat - see if you can reduce the weight in your hands by lifting the arches of your hands and drawing energy up away from gravity - it will help you to feel lighter, brighter and more comfortable in your poses.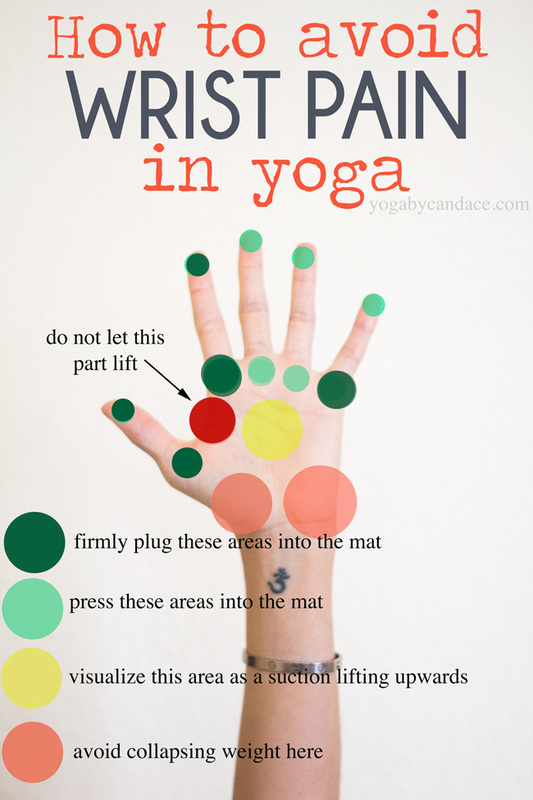 This Week's Recipe...Minestrone Soup
As autumn progresses the appeal of a crisp, cool salad wanes and you might find you are instinctively drawn to eating warming soups and stews. Here's a lovely, easy and nutritious recipe for Minestrone Soup from Riverford Organic. It's rich, hearty and filling - just right for a damp, dull day.
You will need:
1 tbsp olive oil
1 onion, finely sliced
2 garlic cloves, crushed
2 carrots, peeled & finely diced
1 leek cleaned, sliced lengthways
Half a small swede or 1 parsnip, peeled and finely diced
400g tin chopped tomatoes
1 tbsp tomato purée
1-1.2 litre veg stock
1 tsp dried mixed Italian herb seasoning (or use a few chopped fresh oregano and basil leaves)
60g dried orzo pasta (or other small pasta shape)
150g cabbage, finely shredded (remove any tough ribs)
Small handful fresh parsley, chopped (optional)
A little Parmesan, grated, to serve (optional)
Salt and pepper
And here's how to make it:
Heat the oil in a large saucepan and add the onions. Cook on a gentle heat for 10 minutes, until softened.
Add the garlic and cook for another couple of minutes.
Add the carrots, leeks, swede, tinned tomatoes, tomato purée, 1 litre stock, dried herbs (if using fresh herbs, add them at the end of the cooking time).
Bring to the boil, reduce the heat and simmer for 5 minutes (Note: next time I will increase this first simmering as my veggies were a little too al-dente).
Add the pasta and cook for another 5 minutes, then add the cabbage and simmer for another 3-5 minutes.
Add a little more stock to thin the soup if necessary and season.
Add a little chopped parsley and a grating of Parmesan if you are using them, and serve.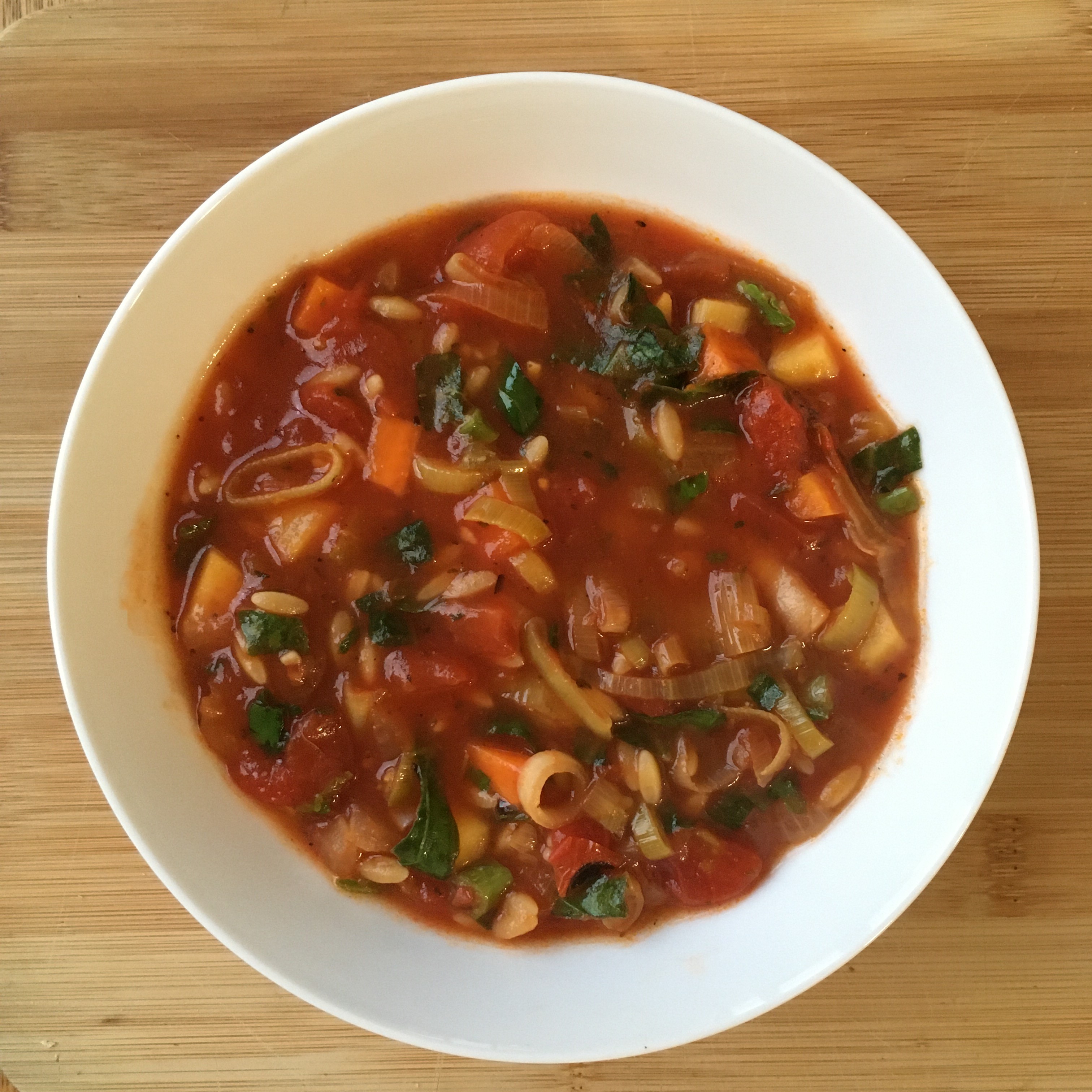 This Week's Mother Nature's Magic... Birdsong Radio and Starling Murmurations
The 'Let Nature Sing Takeover', an RSPB event celebrating birdsong, took place on Thursday. Its aim was to bring awareness to the plight of our national birds (since 1966 they've declined by 40 million), and promote their recovery by campaigning for changes in the law to protect them. You can take a look at the RSPB website HERE and if you'd like to do your meditation practice accompanied by some beautiful birdsong, click HERE to go to 'Birdsong Radio'.
From now until March you'll start to notice starlings gathering in flocks at dusk and, although they're not known as wonderful songbirds, they have another type of magic to share with us. Murmurations are an amazing sight - large flocks of birds sweeping and swirling in wonderful fluid patterns. Scientists are starting to understand why and how starlings do this - take a look at the video below if you want to find out more, and click HERE to read an article from Countryfile for the best places in the UK where you might see one this autumn or winter.
This Week's Musical Offering... 'Of Shadow and Light' by John Two-Hawks. A lovely track with a slow rhythm that would be the perfect accompaniment for some seated stretches.
And I'll leave you with...
Some pictures from this year's Wildlife Photographer of the Year Exhibition which opened yesterday at the Natural History Museum, London. It runs until May 2020 so you've got plenty of time to see it - click HERE for more information and to buy tickets.