Read : 26 Feel-Good Books
Last year The Reading Agency and Health Education England got together to produce a list of feel-good books. They were chosen by NHS staff and intended for NHS staff to help to inspire them through difficult times. If you're finding the somewhat drab, cold days of February are getting you down here are the top 10 titles included in the collection - maybe there are one or two here that could uplift you too.
Love in Colour by Bolu Babalola
The Boy, the Mole, the Fox and the Horse by Charlie Mackesey
Three Things About Elsie by Joanna Cannon
Before the Coffee Gets Cold by Toshikazu Kawaguchi
Where the Crawdads Sing by Delia Owens
The Lido by Libby Page
The Salt Path by Raynor Winn
Calypso by David Sedaris
The Lost Spells by Robert Macfarlane and Jackie Morris
Happiness FM by Mary Dickins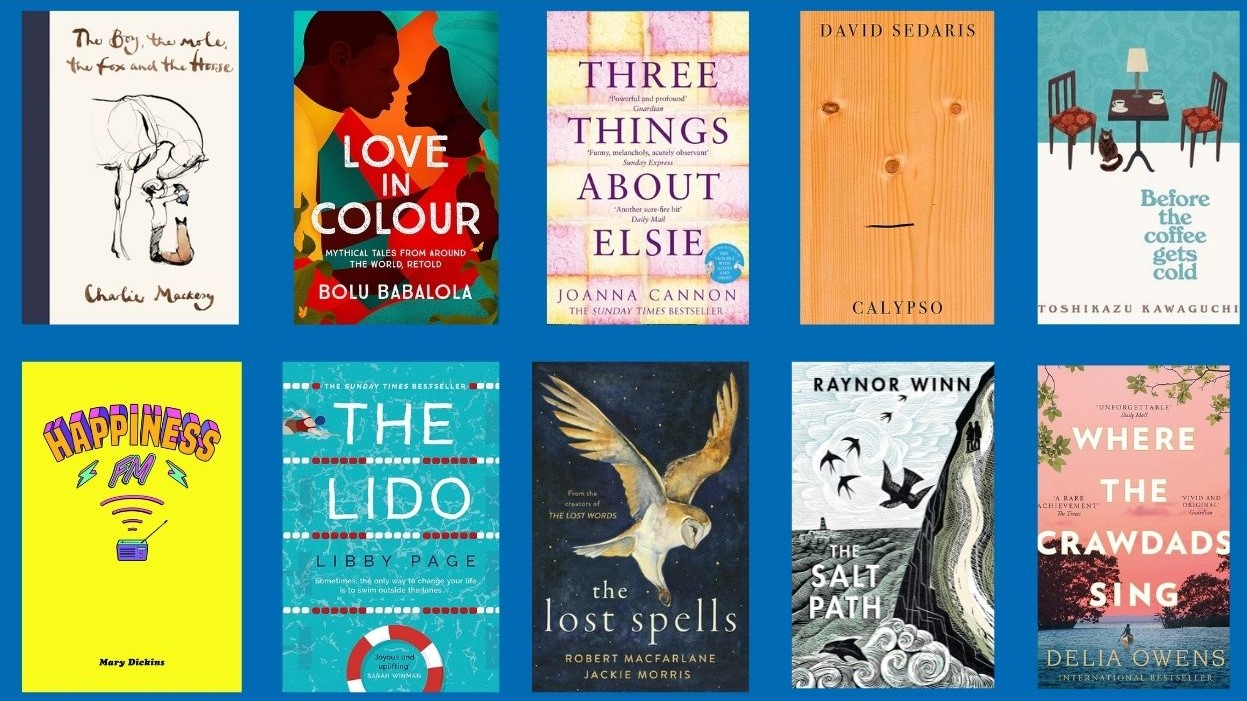 There's also a list of 17 feel-good books over at Good Housekeeping that you can browse through HERE. If you can't decide which one to choose, the fact that 'The Lido' features on both lists must be a good recommendation so maybe start with that (I've read it and I really enjoyed it).
As a little extra bit of heart-gladdening loveliness, take a few minutes to listen to The Lost Spells, sung by one of my favourite artists, Karine Polwart, and a group of fellow musicians. The music is based upon the book and it is beautifully melodic and the lyrics are wonderful: