Monday 23rd January - Unity
52@50 no. 20: Unity
Although 52@50 is intended to be about 52 new things I try in my 50th year, I occasionally sneak in something that I have done before, albeit a long time ago. This week's is one of those.
Many years ago I marched against animal experimentation and against apartheid, and on Saturday I marched again, joining 100,000 others at the Women's March in London. Although it was a protest march, and I was indeed protesting against the normalising of sexual assault on women and the building of walls, it was just as much of a message of support and solidarity - a coming together of people who are concerned about increasing division and inequality in the world.
Yoga philosophy teaches us that, even though each one of us is unique, we are all connected to each other. You can read the lovely story of Indra's Net which illustrates this beautifully here. The word 'yoga' means to yoke, join or unite and on the march, with the peaceful, uplifting energy of others who also wanted to foster connection, I felt a definite sense of community.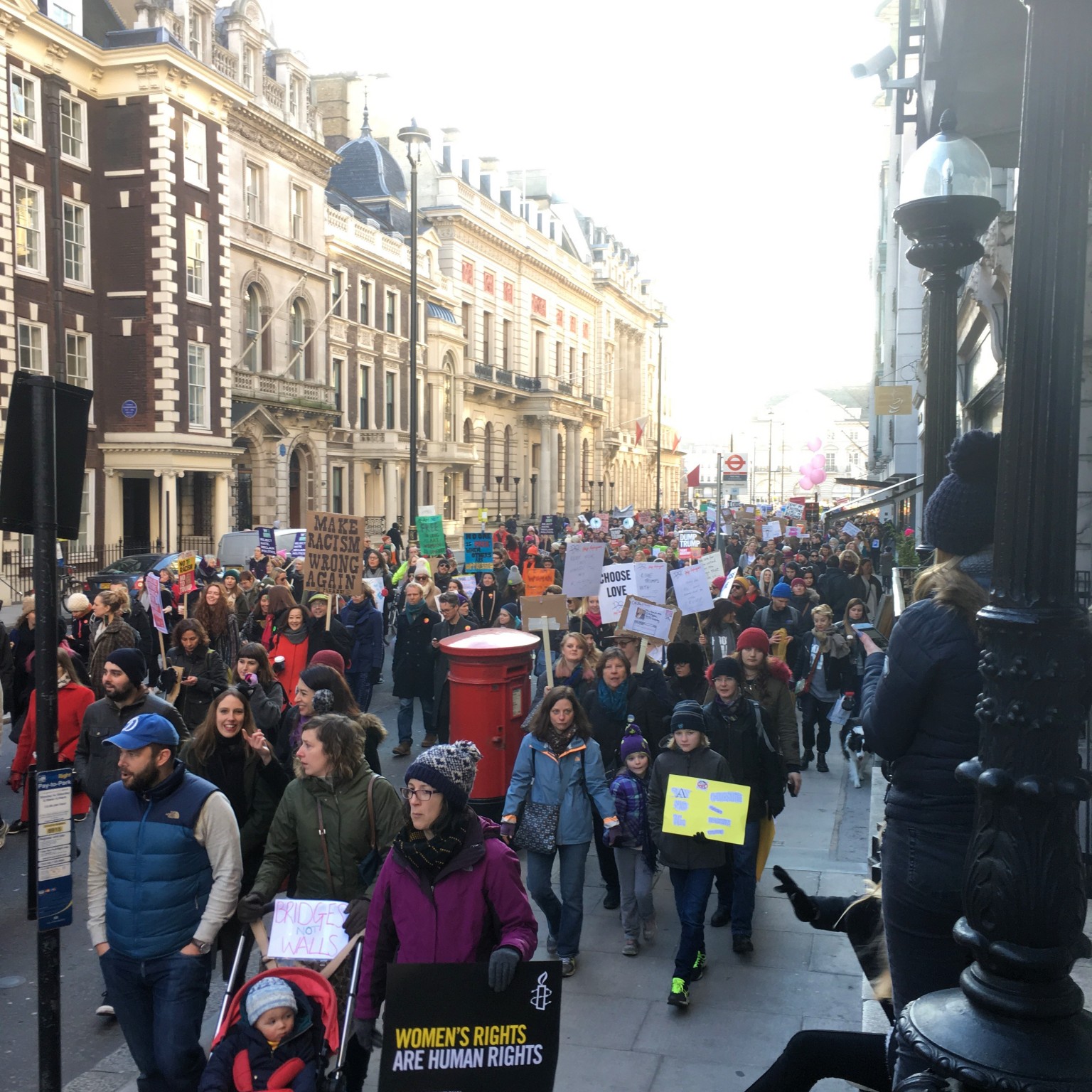 This Week's Recipe... Red Pepper and Sweet Potato Soup
This soup is easy and tasty and healthy and warming - perfect for a cold day - and the blend of the red pepper and the sweet potato works really well.
You will need:
1 tablespoon oil
2 medium sized sweet potatoes
1 red pepper
1 medium sized onion
2 cloves of garlic
1 litre of vegetable stock
A pinch of smoked paprika
1 tablespoon of lemon juice
A pinch of cayenne pepper
Salt and pepper
Optional Greek yogurt to serve
How to make it:
Pre-heat the oven to 200C, 425F, gas mark 6. Chop the sweet potato, onion and red pepper into small chunks. Place on a baking sheet with the unpeeled garlic cloves, drizzle with the oil and season with salt and pepper. Roast for 20-30 minutes until the vegetables are soft. Remove the skins from the garlic cloves. Allow to cool enough to put in the blender with the stock and whizz until smooth. Pour into a saucepan and add a little paprika and cayenne pepper to taste and the lemon juice and reheat gently for about 10 minutes. Serve with a swirl of Greek yogurt.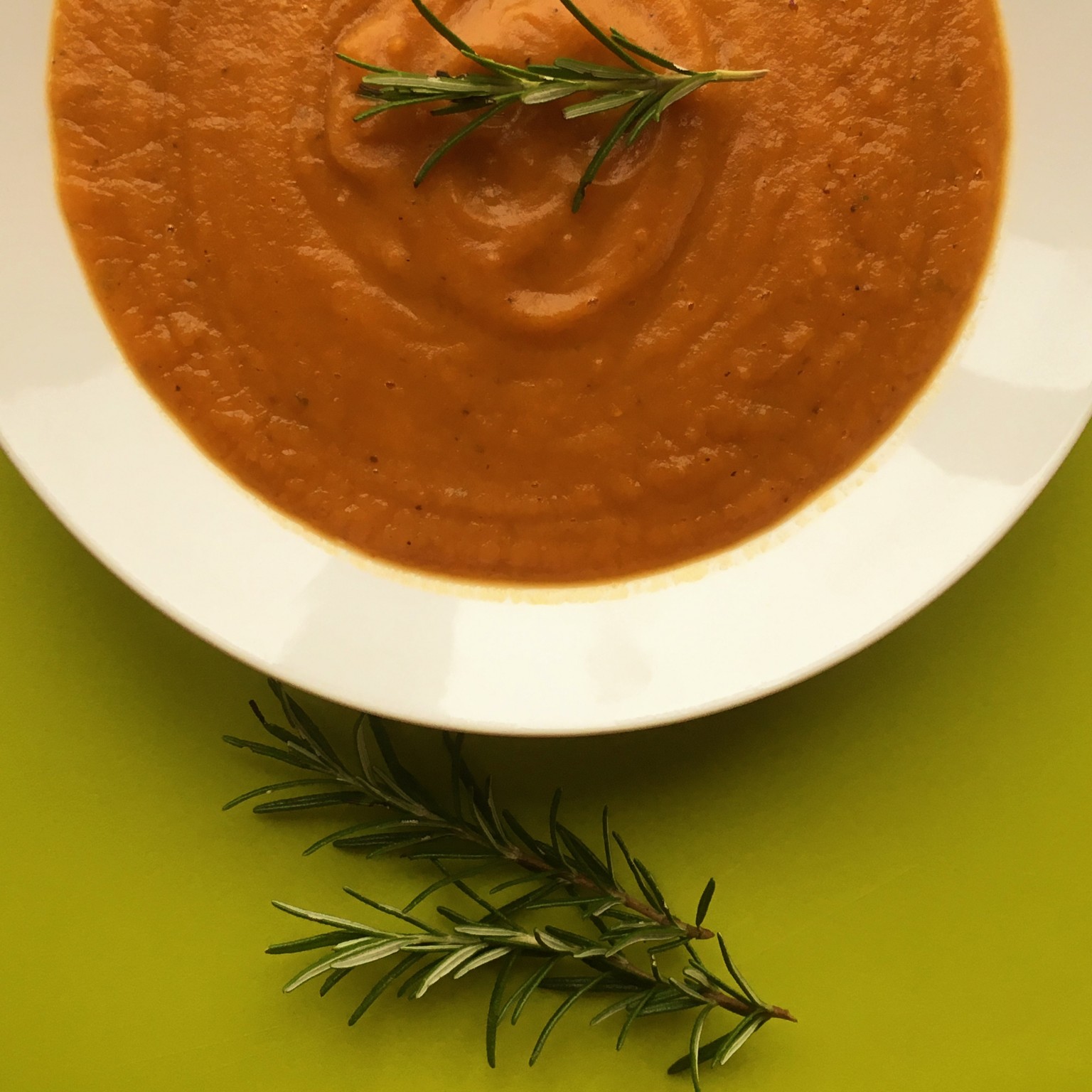 Some Advice from a Lake...
I received a bookmark from one of my students some time ago. I use it often and I love the words on it - they're very evocative. The bookmarks come from a company called Your True Nature and there are lots of different ones. I'm going to share one with you each week...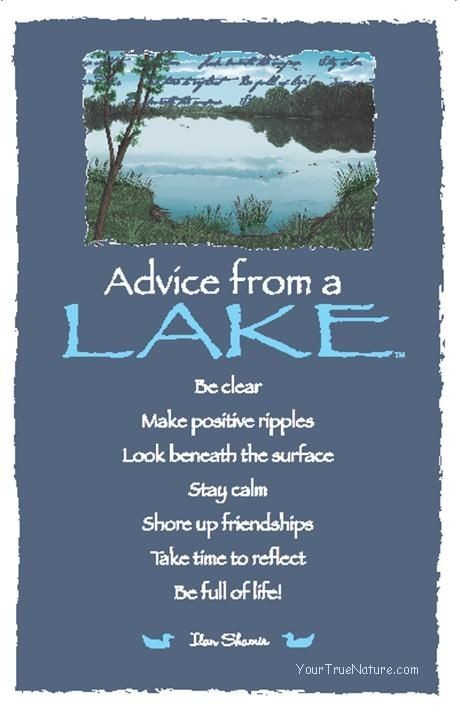 In these times of constant unsettling news reports it is good to get grounded and the 'advice' reminds us to look to the natural world for reassurance. Literally going outside with feet firmly planted on the earth, looking up at the sky and around at the trees, listening to the birds, and being fully engaged with our 5 senses can help with feelings of uncertainty. Pause and look around at what is happening right here and now, and limit exposure to the news so it's not drip, drip, dripping into the subconscious. That's not to say we shouldn't be informed or deny what's happening in the world, rather that we choose what and when to ingest it. There is beauty and peacefulness all around us - in the catkins on the hazel tree in my garden, in the bird (I think it's a redwing) eating berries from a tree, in the frost on the grass and the bright sunny skies we've enjoyed recently - we need to pause, and breathe, and soak this up to feed the soul.
This Week's Video... is about Ilan Shamir, the founder of Your True Nature, and how the natural world inspires his work and why he wants to share it with us...
This Week's Musical Offering... isn't music at all but a guided meditation. Especially written by Stefanie Goldstein for those who marched on Saturday, it is relevant for anyone wishing to be more grounded, centred and connected.