Monday 24th June - Sun Celebrations, Moon Salutations and 53 Explorations
Class Notes... Saluting The Sun and The Moon
Happy Midsummer's Day! This feels like a strange day to celebrate midsummer as it's not actually the middle of summer! If you're thinking in meteorological terms and dividing the year into 4 equal parts, then summer officially starts on 1st of June and ends on 31st August. If you think of it astronomically then summer started last Friday 21st June with the Summer Solstice and ends on 23rd of September. Either way, a celebration for the middle of summer should be in July, shouldn't it? If we're celebrating the halfway point in the year then half of 365 is 182.5 and the 182nd day of the year is 1st July. Doing some research didn't give me any definitive answers to this conundrum but it did reveal that Midsummer's Day was once a part of pagan solstice celebrations. In the 16th Century the Christian Church decided that it wasn't keen on pagan festivities and that 24th June should become St John the Baptist's Day. Over the years, like Easter, it has morphed into a mixture of the two and is celebrated in many countries around the world, generally involving feasting, drinking and bonfires!
This past week was a busy one for festivities - Monday 17th was a full moon (the June moon is known as the Strawberry Moon because of the start of the strawberry harvest). In some of my classes this week we learned the Moon Salutation, known in Sanskrit as Chandra Namaskar, a less fiery and energetic sequence than the more familiar Sun Salutations. This sequence focuses more on the lower body (there are no backbends) and is best done in the evening when you are starting to wind down after a busy day as it helps to quieten the nervous system. Here's a picture of the sequence so you can have a go, or you can scroll down to the video to follow along with me.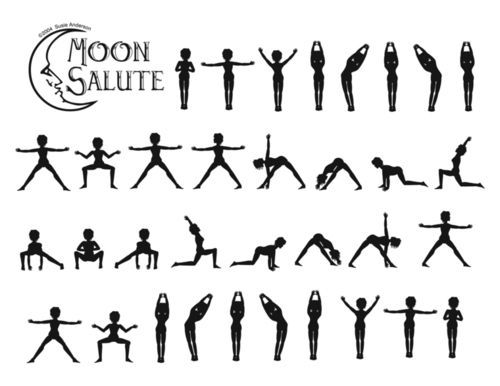 Last Friday 21st June was International Day of Yoga and the Summer Solstice too. Started 5 years ago by the United Nations, International Day of Yoga aims to raise awareness worldwide of the many benefits of practising yoga. Each year it has a theme and this year it was 'Yoga for Climate Action', encouraging us all to 'walk the walk' and live our lives with more awareness of the impact we are having on the Earth. According to the UN website, 'International' days are "occasions to educate the public on issues of concern, to mobilise political will and resources to address global problems, and to celebrate and reinforce achievements of humanity."
The Summer Solstice celebrates the longest day of the year - the sun rose at 4.43am and set at 21.21, giving us 16 hours and 38 minutes of daylight. Many countries in the Northern hemisphere mark the longest day with festivities in reverence to the sun - and us yogis do it every time we do a Sun Salutation, acknowledging the sun as the source of all life and offering our gratitude for it. And so the wheel of the year keeps turning. Although the days will get shorter from now on, the summer is just beginning (in spite of it being called 'Midsummer's Day today!). Everything is growing towards fruition and we must make the most of the good weather and long, light evenings while they are here. Sun Salutations outside barefoot on the grass are a great way to connect with the Earth and the sky and the fresh air - and on a balmy evening it would be lovely to do a Chandra Namaskar outside as the moon rises and the energy of the day settles into stillness.
As I write this I am reminded of a version of the lovely Celtic blessing I sometimes read when the weather allows me to hold yoga classes outside in my garden:
Deep peace of the running wave to you.
Deep peace of the flowing air to you.
Deep peace of the quiet earth to you.
Deep peace of the shining stars to you.
Deep peace of the gentle night to you.
Moon and stars pour their healing light on you.
Deep peace, deep peace to you.
'52 @ 50' - A Celebration of Exploration and New Things
Last week I wrote about the final one of my '52@50' adventures where I tried 52 new things in my 50th year. Although I initially intended to complete all these things before my 50th birthday it actually took me a little longer - I started in May 2016 and completed my challenge in May 2019! I thought I'd share the the list of my 53 things (I got a bit muddled at number 9 and did two!) with you here, both to remind me of all the things I did and to hopefully inspire you to get out there and explore too. Don't put things off, there isn't time. Life is short, that wheel is turning and there are so may wonderful and interesting things to be curious about...
1. A Picnic in Regent's Park
2. Drinking Orange Wine
3. Learning About Wildflowers
4. An Alpaca Experience
5. Eating Fennel
6. At The Top of The Monument - one of London's hidden gems
7. Running Over Golden Gate Bridge
8. Whale Watching
9. Hiking in Yosemite
and 9 again! Climbing a Tree
10. Making Natural Beauty Products
11. Riding a 'Boris' Bike
12. A Concert at Wigmore Hall
13. Sound Therapy and Gong Bath Meditation
14. An Introduction to Working With Animals Using The Trust Technique
15. Aerial Yoga
16. The Spanish Riding School of Vienna at Wembley Arena
17. 'Run in the Dark' 10k Charity Run in Battersea Park
18. Eating Persimmons
19. Reading Poetry
20. The Women's March on London
21. Solo at the Cinema to see LaLaLand
22. Visiting Borough Market in London
23. Bollywood Dancing
24. Visiting The British Library
25. My 50th Birthday!!
26. Travelling Alone in Austria - part 1
27. Travelling Alone in Austria - part 2
28. Leaning to Kayak and Canoe
29. An Introduction to The Alexander Technique
30. My First Foster Dog
31. A Weekend in Hastings
32. Solo at the Theatre to see The Lion King
33. The Nunhead Gardener - another of London's hidden gems
34. Rugby at Twickenham
35. Walking 14 Miles on The Marsden March
36. A Workshop on Fabric Dyeing The Natural Way
37. Running in the Gothenburg Half Marathon
38. Solo at a Yoga Retreat in Kent
39. Visiting the Garden Museum in Lambeth - another of London's hidden gems
40. Wine Tasting at Albury Vineyard
41. Visiting Bookham Country Market
42. A Weekend in Eastbourne
43. Seeing Frank Turner in Concert in Amsterdam
44. Eating 'rijstaffel' in a Dutch/Indonesian restaurant
45. Visiting the Van Gogh Museum in Amsterdam
46. A Weekend in Glasgow
47. A Concert at the Yehudi Menuhin Hall
48. Drinking Espresso Martinis
49. A Weekend in Winchester
50. Learning to Crochet
51. Adventures in Boston, USA
52. A Beekeeping Demonstration at Albury Vineyard
Well that was all rather fabulous and fun and I'm going to keep being curious and doing different things. I'll continue to share my finds here on the blog in case you want to try them too. If you want to read more about any of the adventures you can use the 'Search' tab in the menu bar to find it the relevant post - those that are older than number 20 (Dec 2016) can be viewed at the old site HERE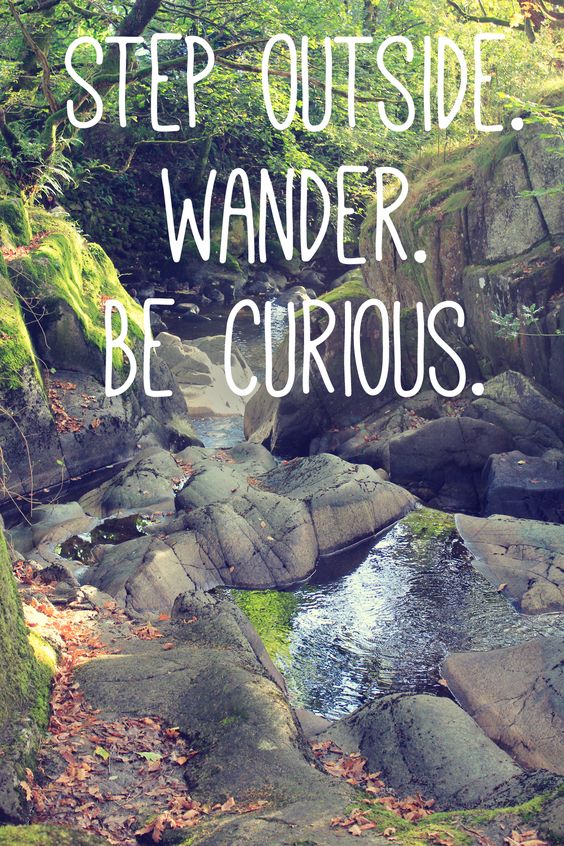 This Week's Recipe...Vegan Toffee Apple Cake
This is a quick and easy Jamie Oliver recipe and the cake is absolutely delicious served with ice-cream as a dessert - in fact I think its consistency makes it more suitable as a dessert because you really need to eat it with a fork. It's moist and gooey and spiced a bit like a ginger cake.
You will need:
25g vegan margarine, plus extra for greasing
3 dessert apples
195g muscovado sugar
180g plain flour
1 teaspoon bicarbonate of soda
1½ teaspoons mixed spice (I didn't have any mixed spice so I made my own with a bit of allspice, ginger, cinammon, mace, nutmeg and ground coriander)
80ml sunflower oil
180ml water
1 teaspoon vinegar (the recipe didn't specify which type so I just used a basic malt vinegar - you know, the stuff you put on your chips)
the zest of 1 lemon
85g chopped walnuts
And here's how to make it:
Preheat the oven to 180ºC/350ºF/gas 4, and grease and line the base of a 23cm square cake tin.
Core and coarsely grate 2 of the apples and finely slice the remaining apple.
Melt 85g of the sugar and the margarine in a pan, then pour into the prepared tin. Top with the sliced apple in a single layer.
Combine the flour, the remaining 110g of sugar, the bicarbonate of soda and the mixed spice in a bowl.
In a separate bowl, combine the oil, 180ml water, the vinegar, grated apple and lemon zest.
Mix the dry ingredients with the wet, quickly but thoroughly, stir in the walnuts, then pour over the layer of apples in the cake tin.
Bake for 25-30 minutes, or until a skewer comes out clean.
Leave the cake to cool for 5 minutes before turning out.
Best served with ice-cream or custard! Yum!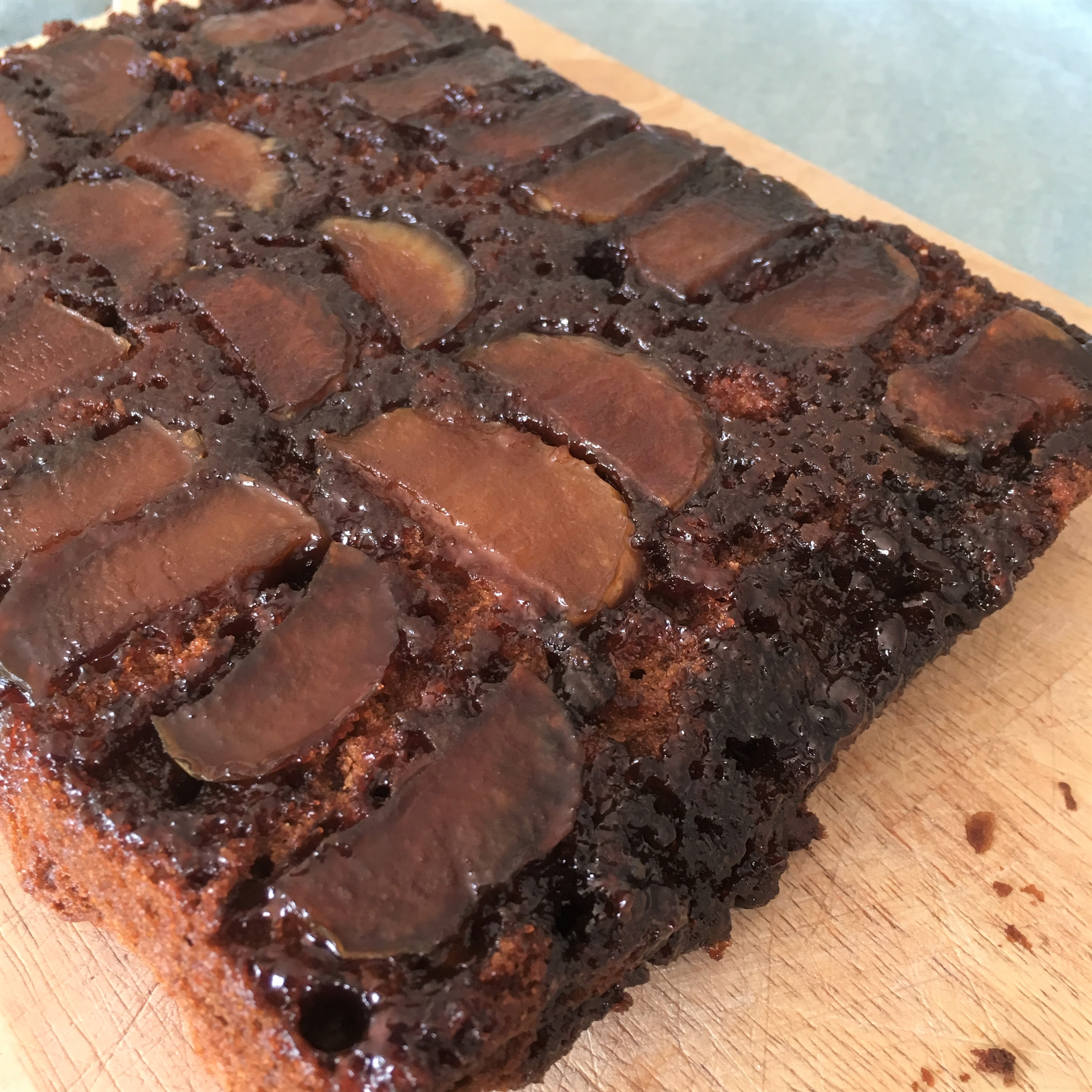 This Week's Mother Nature's Magic...
What to look out for in your garden and on your walks this month...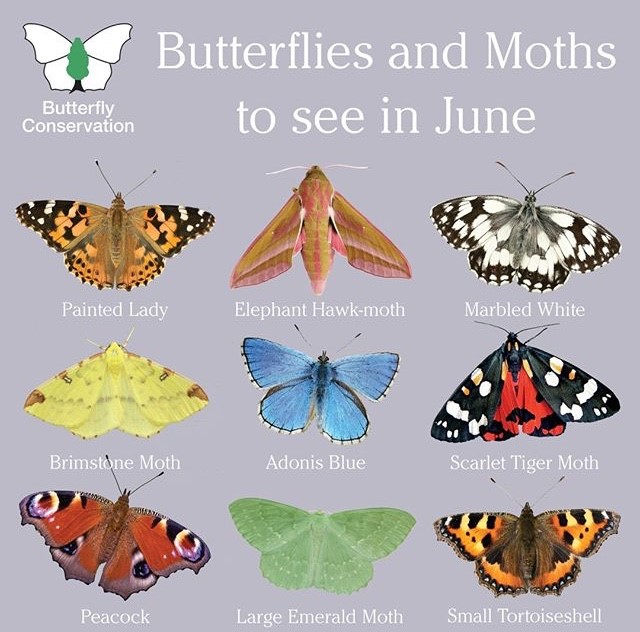 This Week's Musical Offering... I have two tracks for you this week, firstly some gentle lunar music - Full Moon by Ludovico Einaudi and then, to honour the solstice and Midsummer's Day, there's a track with a steady rhythm called Surya Namaskar by Michael Mandrell and Benjy Wertheimer to accompany your Sun Salutations.
This Week's Video...Moon Salutation (Chandra Namaskar)
Follow along with me in this 12 minute video and learn the sequence of the Moon Salutation. You might need some blocks or books to put under your hands for Pyramid Pose (Parsvottanasana) and under your heels for Garland Pose (Malasana), and have your mat with the long side facing the screen.