Monday 10th June - Birds and Bees and Being At Ease
'52 @ 50' no. 52! - The ABeeC's of Bee-keeping at Albury Vineyard, Surrey
Whoop-de-do! I finished my 52 @ 50! When I entered my 50th year of being alive on this planet I set myself the challenge of trying 52 things that I'd never done before. They didn't have to be major bucket-list things - just any small thing that caught my interest as long as it was something different. It's taken me 3 years to complete, due mainly to being busy and not having enough time to fit more adventures in, but now it's done I think I want to continue turning towards the unknown for a while longer. That's where the personal growth is - being curious and open enough to give things a go, even if some of them take you outside your comfort zone. Next week I'll post a list of all the 52 things - to remind myself and maybe inspire you to go and try something different too - but for now here's a bit about my final adventure...
I had previously visited Albury Vineyard for a tour and a winetasting. It is such a beautiful setting, just off the A25 near Newlands Corner, has beautiful views of the Surrey countryside and grows vines that make delicious sparkling white wine. As well as tours and tastings it offers some other events too, so when I saw recently that they were offering bee-keeping demonstrations on their events calendar I booked one straight away. They take place on Sunday mornings throughout the summer and are hosted by Sergio who keeps some of his many hives there.
After an initial explanation about the lifecycle of bees (surprisingly short!) and the way the bees co-operate for the wellbeing of the colony (oh, if only human beings did this a bit more), we put on our bee-keeping protection suits and headed off to the hive. Sergio showed us the different compartments of the hive and we were able to get a really good look at the bees close up. After a while I found I could spot the male drone bees in amongst the female workers (they are slightly larger), which bees were carrying pollen in their pollen sacs (little yellow saddle-bags on their legs) and which of the hexagonal cells had larvae sealed up inside. It was truly fascinating to watch them. Sergio told us how and why bees swarm, how he collects the honey (he leaves plenty for the bees to eat over winter) and how he hires out his hives to fruit farms so the bees can pollinate the blossom so we can have fruit to eat. I could have stayed there for much longer than our two hour session - I had so many questions! - but we were tempted away by a glass of fizz and a comfy chair in the sunshine overlooking the vineyard to round off our visit. If you want to learn a bit more about these complex little creatures who spend their short lives foraging for nectar and pollen, taking it back to the hive to feed the larvae, produce honey and communicate with each other so that everything runs smoothly then the vineyard is offering this event in June, July, August and September - take a look at Albury Vineyard's website HERE for more info and how to book.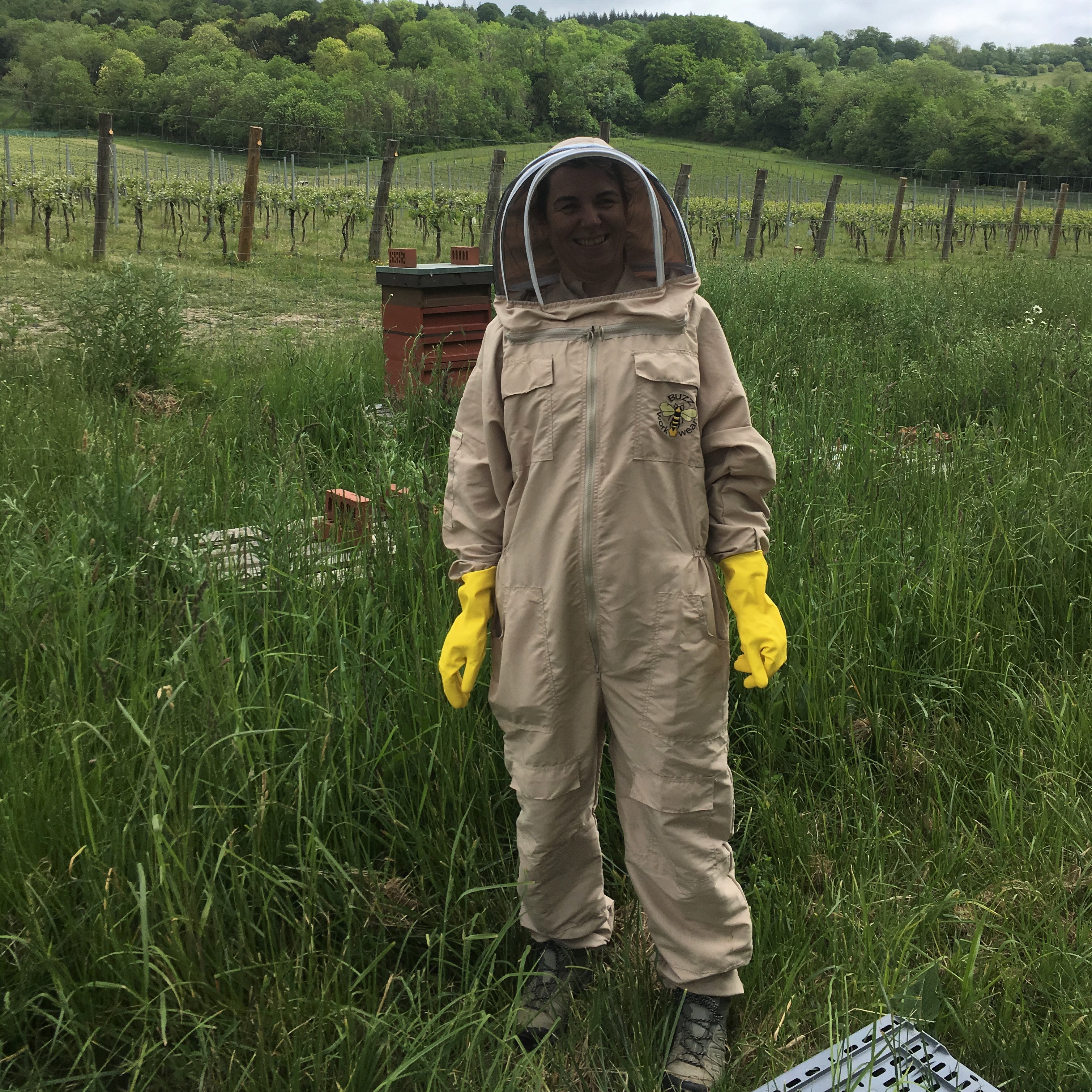 Looking mighty fine in my bee-keeping outfit!
This Week's Recipe... Carrot and Coriander Soup
Whenever I've bought carrot and coriander soup from the supermarket it's always been watery and not very coriander-y, so I decided to try and rectify that. Here's my recipe, super quick and easy and, after a little adjusting (I went a bit too crazy with the coriander and used a whole bunch on the first attempt!), it turned out very tasty indeed and satisfyingly thick as well.
You will need:
1 smallish onion
1 tablespoon olive oil
4 large carrots
1 large potato
1 litre of vegetable stock (use Marigold vegetable bouillon for the best flavour)
half a bunch of coriander (according to your taste)
salt and pepper
And here's how to make it:
Heat the olive oil in a large pan. Peel and chop the onion, carrots and potato and add to the pan.
Cook for about 10 minutes until the onions are starting to brown, stirring gently every so often so they don't stick.
Roughly chop the coriander, discarding any very thick stalks.
Add the stock and the chopped coriander to the pan, bring to the boil and then turn the heat down to a simmer for 15-20 minutes until all the carrots and potatoes are tender.
Cool enough so that you can whizz in a blender or food processor until smooth, reheat and serve with a few extra coriander leaves on top for garnish.
This Week's Mother Nature's Magic...
Some beautiful photographs from Jess Findlay, a young Canadian photographer whose work I follow ( https://www.instagram.com/jessfindlay/ ). I've shared his work here on the blog before but I so enjoy his posts on Instagram and looking through his beautiful website http://www.jessfindlay.com that I thought I'd share again. He photographs animals and birds where he lives in British Columbia, Canada and on his travels to Central and Southern America.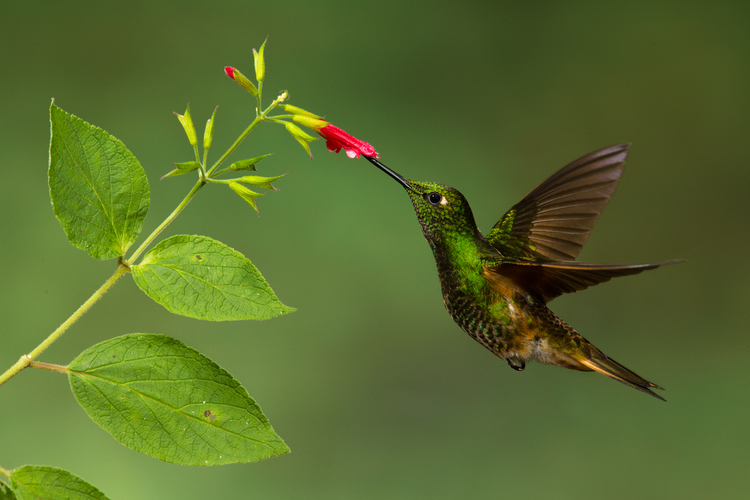 Buff-tailed Coronet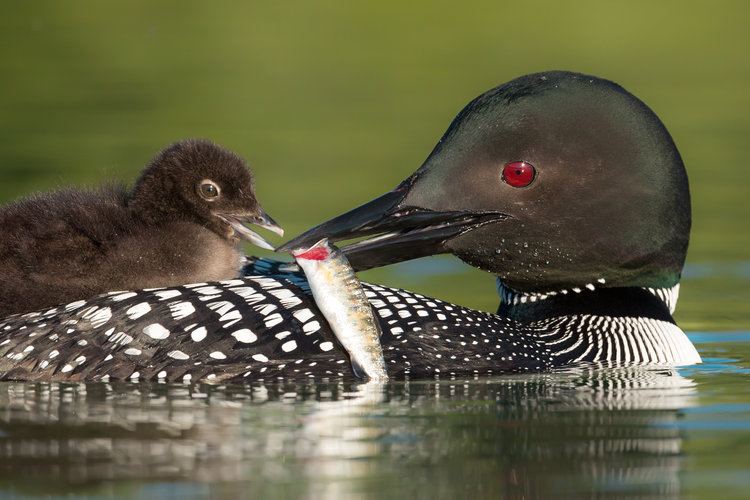 Common Loon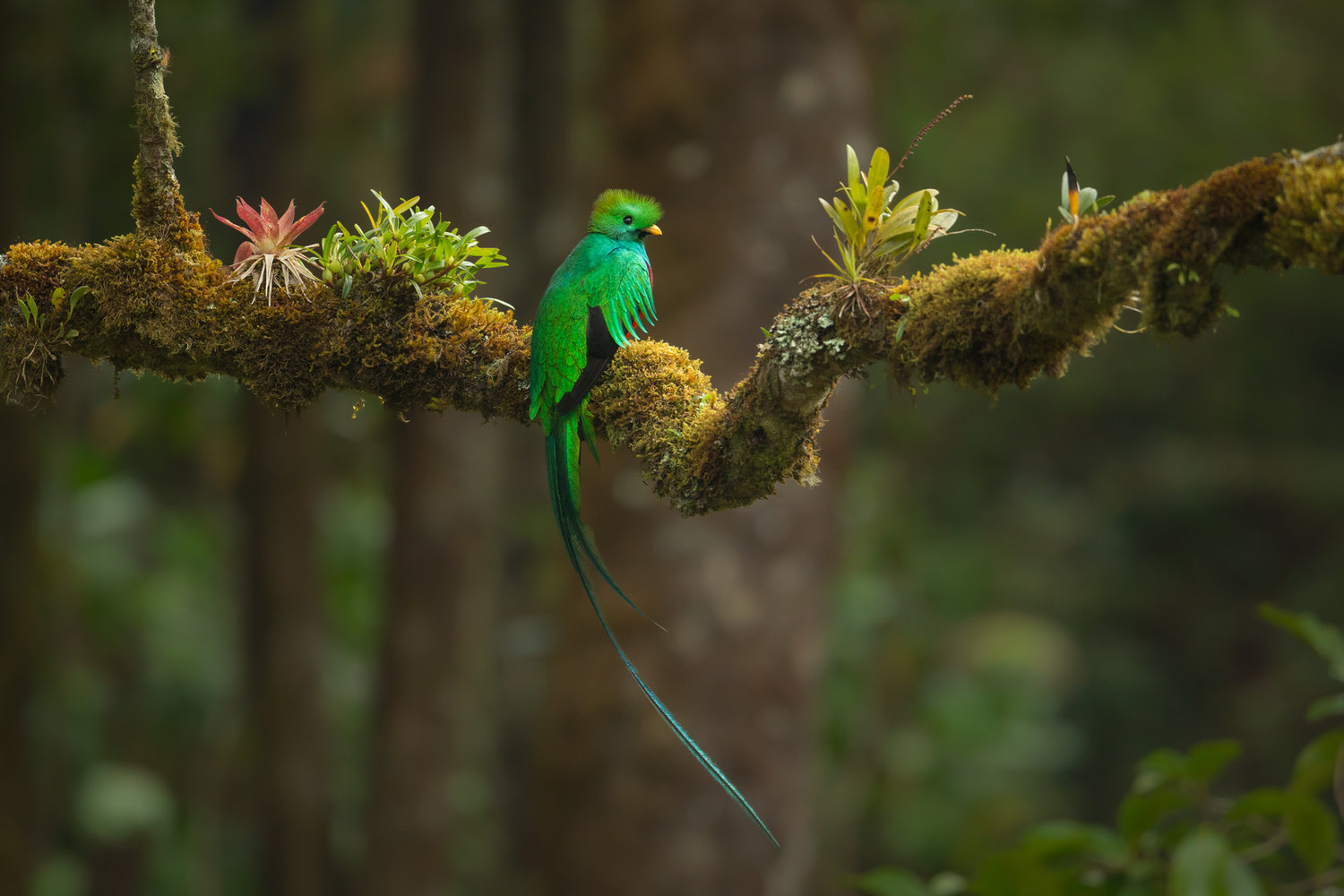 Resplendant Quetzal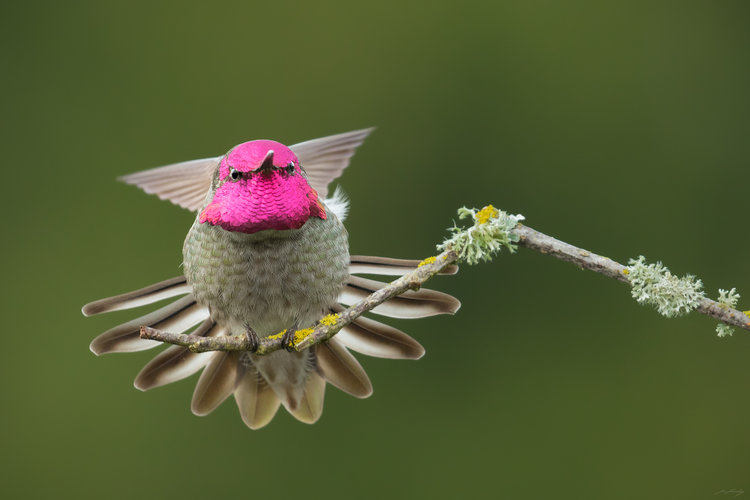 Anna's Hummingbird
This Week's Musical Offering... Through The Summer Fields by Floating Lights
A lovely piano track with a slow, steady beat, suitable for winding-down your practice as you move towards Savasana.
This Week's Video... Some Wise Words About Worrying from Eckhart Tolle
A few tips to help you let go of worry and bring yourself more ease - all three tips are what we do in yoga when we settle ourselves into the present moment at the beginning of class. If you want to know what Oprah is talking about when, at the end, she mentions the story of the Duck With A Human Mind, you can click over to a blog post I wrote a couple of years ago and read it HERE.
Until next time...