Monday 4th February - New Skills, Soup and Snowdrops
52 @ 50 no. 50... Learning to Crochet
Woo hoo! I've reached a milestone in my journey of trying 52 new things! If you're a regular reader of this blog you probably know my 'new things' were never meant to be amazing 'once-in-a-lifetime' adventures but more ordinary - but nevertheless interesting - things that I had never done before. Which is just as well really as my latest one was learning to crochet - not known for being the most exciting activity!
Crochet and knitting are, however, currently enjoying a bit of a resurgance and are fast shedding their slightly frumpy image. As more people take up these creative crafts they are becoming innovative and fashionable. According to an article in the Guardian "there has been a 12% rise in women doing some sort of needlecraft as a hobby in the last two years. A fifth of women under 45 are interested in taking up knitting and sewing, while 17% of men aged 16 to 24 are keen to try one of these pastimes." The article goes on to say that, in a world where we spend so much time on computers, people are wanting to do something more creative with their free time. "The rhythmic, repetitive moments necessary to knit, sew or crochet are proven to have therapeutic benefits and improve mental health and emotional wellbeing, increasing serotonin production and inducing a natural state of mindfuness."
So I went along to Granary Crafts & Daberhashery in Bookham for a two hour session where the tutor, Jo Harrison, patiently taught 5 beginners how to get started with either crochet or knitting. I learned to do a slip knot and a foundation chain to begin with and then to do double crochet stitches.
Both of the other ladies learning to crochet had previous knitting experience and so were much more dextrous with their crochet hooks and fingers but, as I've never done either before, I was extremely slow in picking it up and it felt very awkward. But I didn't allow myself to get disheartened and give up (even though I felt like it!) and, with much patient attention from the tutor, I got the hang of it eventually. Cups of tea and lots of lovely cake (delicious vegan option too) made it a very pleasant two hours and I have been inspired to continue practising at home - I'm definitely feeling less inept and a little quicker but still need to make my stitches more even. The practice continues.
I guess it's a bit like learning yoga. You come to your first class with no idea of what you're supposed to be doing and you feel awkward and out of sync with everyone else. But, just like learning anything, it takes practice - regular practice. Gradually the poses become more familiar and you start to feel more comfortable in class. And then finally you can just go with the flow and enjoy it. I'm looking forward to feeling like that with crochet!
I did think about not embarassing myself and not sharing the photo of what I achieved in the space of 2 hours but, in empathy with all beginners of anything, anywhere, I present my first attempt - it can, and will, only get better!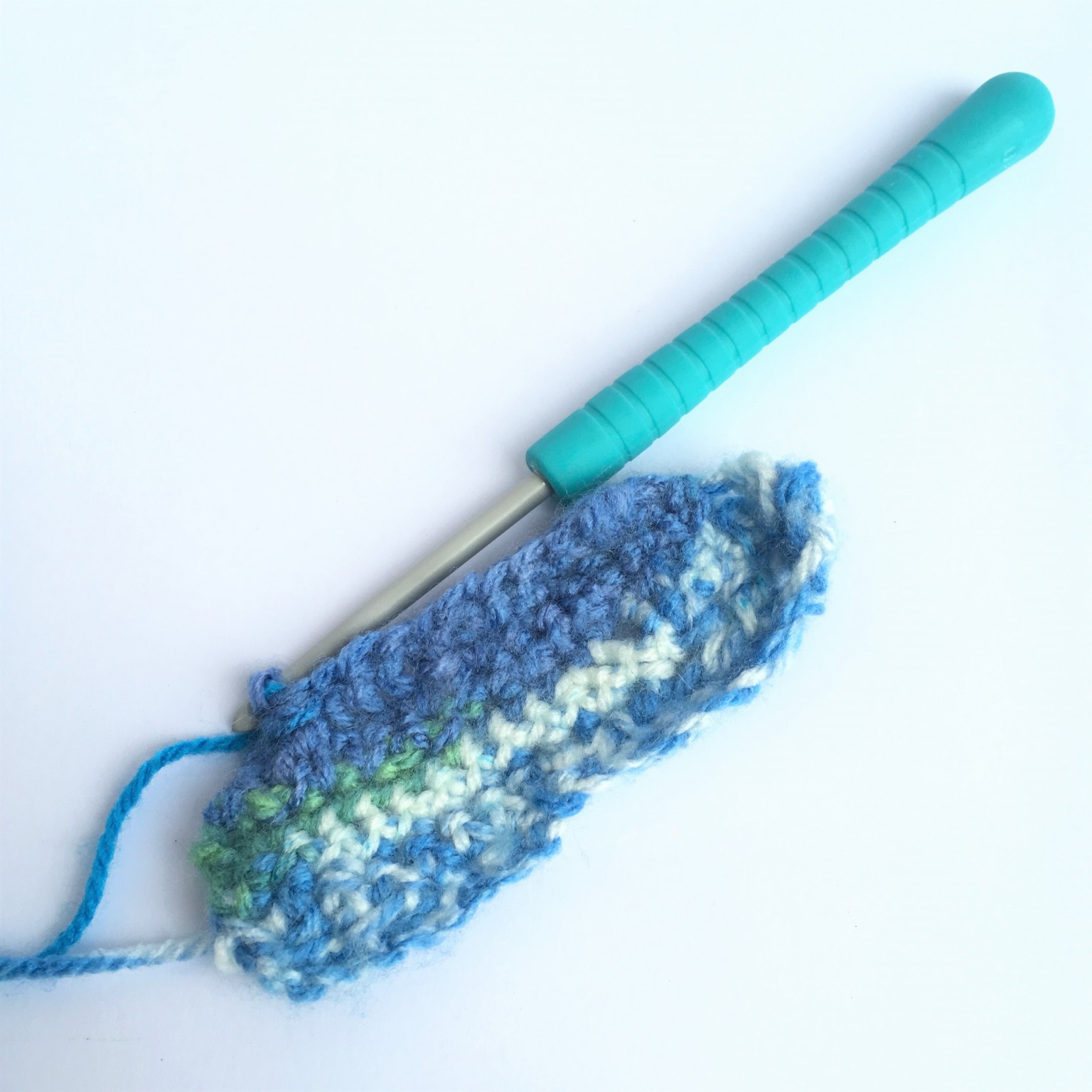 If you'd like to do a knitting, crocheting or other craft workshop do have a look at Granary Crafts' website HERE - there's something for beginners' and more experienced crafters alike.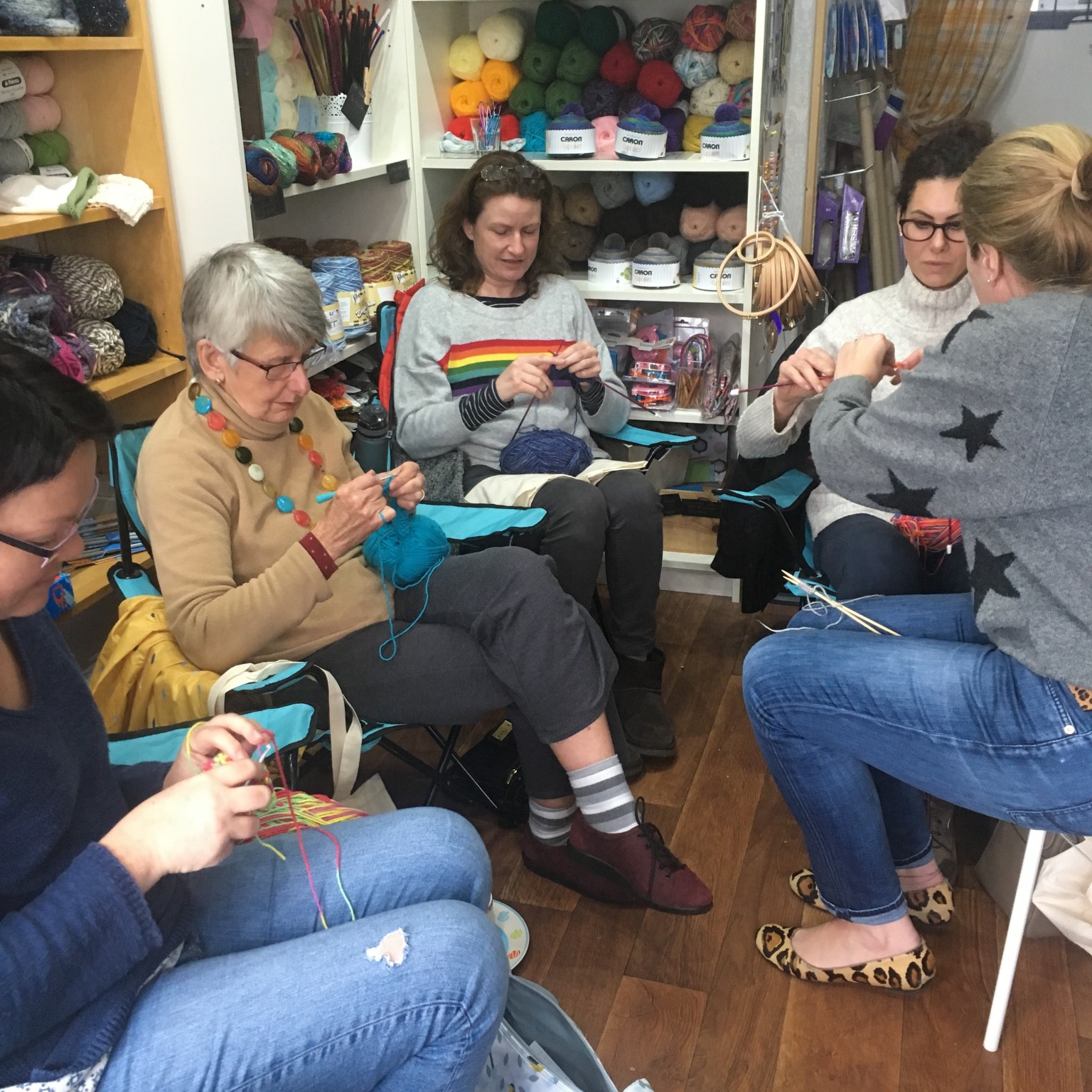 Class Notes... The Meaning of 'Hatha' Yoga
People often ask me what type of yoga I teach and I usually respond by saying it's a blend of Hatha and Vinyasa Flow with a little bit of Iyengar too. Some yogis might nod and understand what I mean but to a beginner that doesn't really mean much at all. The translation of the word 'hatha' is open to interpretation too so I thought I'd offer a bit of an explanation here so you have a little more insight into this ubiquitous term.
In it's broadest sense, Hatha Yoga refers to the use of physical postures (asana), breathing practices (pranayama) and meditation. Historically, the ancient yogis used the postures and the breathing practices to help them sit in meditation for long periods of time. Nowadays, Hatha Yoga classes still utilise the more traditional style of postures to bring a balance of strength and flexibility to the body, and peace and calm to the mind. Hatha Yoga tends to be a bit slower and more gentle than some of the more modern types of yoga such as Ashtanga and Vinyasa Flow but not all Hatha Yoga classes are the same - it really does depend on the teacher.
As often happens in the Sanskrit language, the word 'hatha' translates in more than one way. It can mean 'wilful' or 'forceful' - referring to the discipline of carefully moving the body in many different ways and the endurance, diligence and stamina required to perform the poses. However, it can also translate as 'ha' meaning 'sun' and 'tha' meaning moon, and the union of these two energies (the word 'yoga' itself translates as 'to yoke, join or unite'). Strictly speaking, if you want to pronounce the word correctly you say it 'hatta', without the 'h'.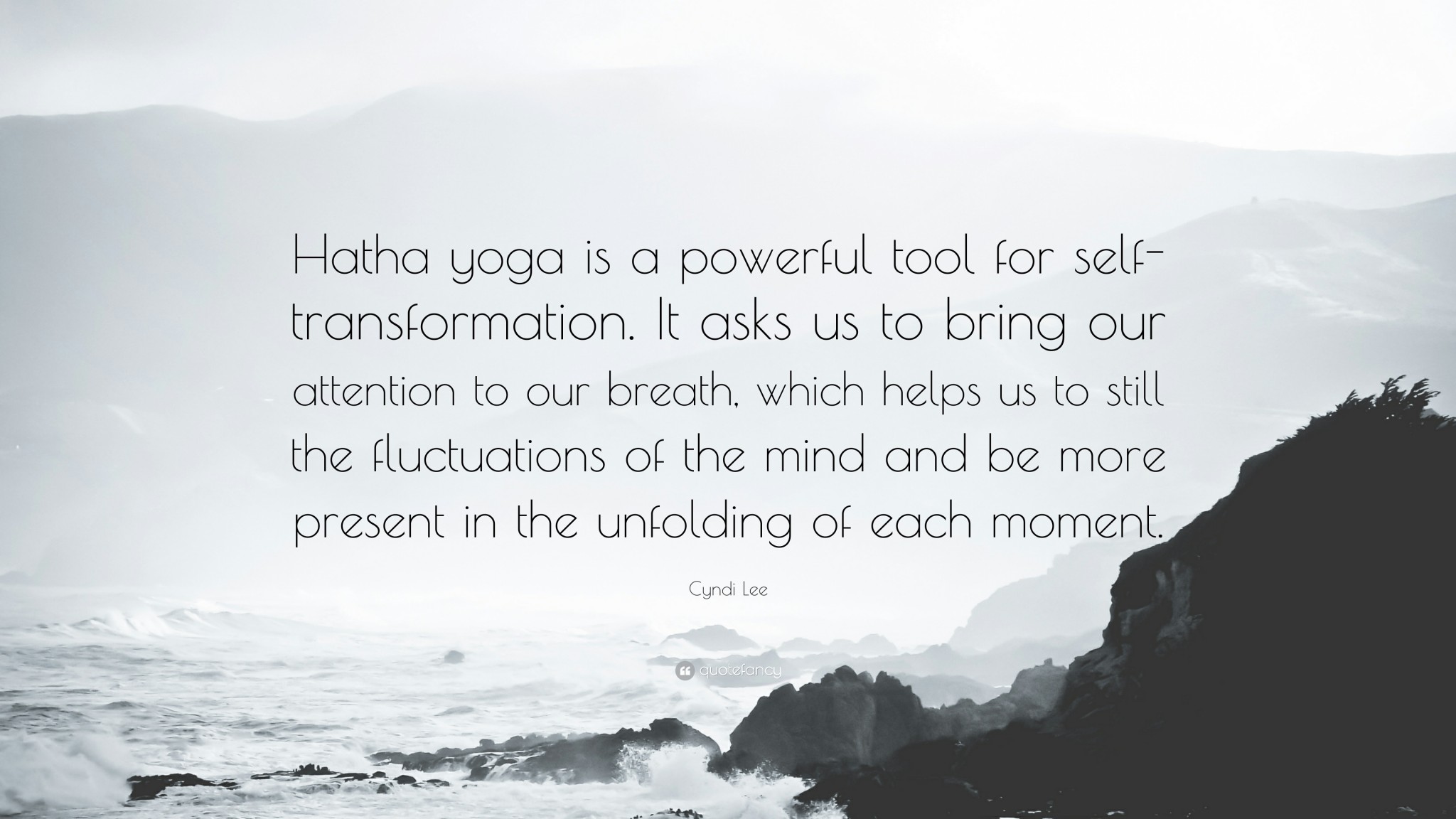 If you'd like to see an old blog post which explains more about the different styles of yoga click HERE.
This Week's Mother Nature's Magic... The Snowdrop
The snowdrops are just coming out in my garden. They are the first of the spring bulbs to flower and they lift the spirits and remind us that spring is not far away. They are so tiny and delicate and they really deserve closer inspection to fully appreciate their beauty so, if you have any in your garden, pick a few to make a little posy and pause for a minute to study them. Put them in a tiny glass jar and enjoy their unexpectedly sweet scent - as they grow so low to the ground we rarely get close enough to detect it.
Here are a few snowdrop facts that you might be interested to know:
There are about 20 species of snowdrop but hundreds and hundreds of different cultivars (species occur naturally and cultivars have been bred by people.)
Their scientific name is Galanthus - 'gala' means 'milk' in Latin, and 'anthus' means flower.
People who collect snowdrops are called galanthophiles. Yes, there really are people who are completely obsessed with them and these tiny bulbs change hands for vast sums of money - apparently in 2012 the grand sum of £360 was paid for one single bulb of Galanthus 'Green Tear'!!
Snowdrops symbolise purity, hope, consolation and rebirth.
If you'd like to know more about snowdrops and how to grow them take a look HERE at the website of Colesbourne Park, 'England's Best Snowdrop Garden' and if you live in Surrey and you'd like to go and see some at their best en-masse then take a look at the website of Surrey Life magazine HERE.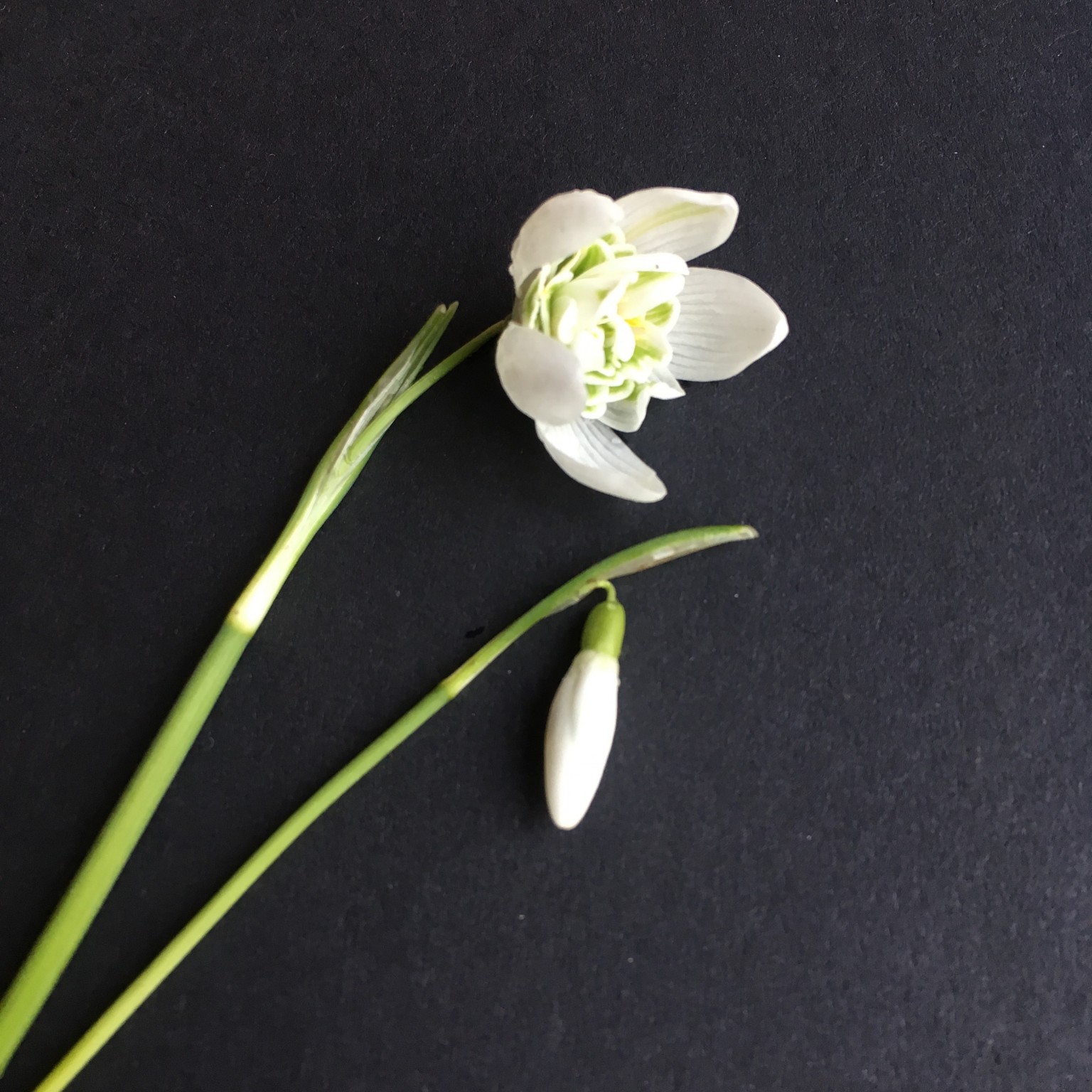 Snowdrops from my garden
This Week's Recipe... Red Lentil and Harissa Soup With Gremolata Topping
This is a spicy, hearty soup that's guaranteed to warm you up on a cold February day. And it's easy to make too - ideal for a filling lunch with some nice, crusty bread.
You will need:
1 large onion, finely chopped
2 garlic cloves, finely chopped
2 tablespoons finely chopped coriander stems
1-2 tablespoons harissa paste (depending on how spicy you want it)
200g red lentils, rinsed
1 litre vegetable stock
400g tin of chopped tomatoes
A squeeze of lemon
Sea salt and black pepper
For the topping:
Zest of 1 lemon
1 garlic clove, finely chopped
Coriander leaves, finely chopped
And here's how to make it:
Heat the oil in a large saucepan. Add the onion and cook it over a gentle heat until softened. Add the garlic and cook for another minute, then stir in the coriander stems and the harissa paste.
Add the lentils and stir until they are coated with the paste, then pour over the stock and season with salt and pepper.
Bring the stock to the boil, then turn the heat down and simmer for about 10 minutes. Add the tomatoes and simmer for another 10 minutes. Stir and check the consistency of the soup - add a splash more water if it seems too thick. Taste and adjust the seasoning, adding a squeeze of lemon juice if you think the soup needs it.
To make the gremolata, finely chop the lemon zest, garlic and coriander together until well combined.
Blend the soup if you want it smooth - the lentils will have broken down enough to thicken it, but there will still be some texture from the onions and tomatoes.
Serve with the gremolata spooned over the top.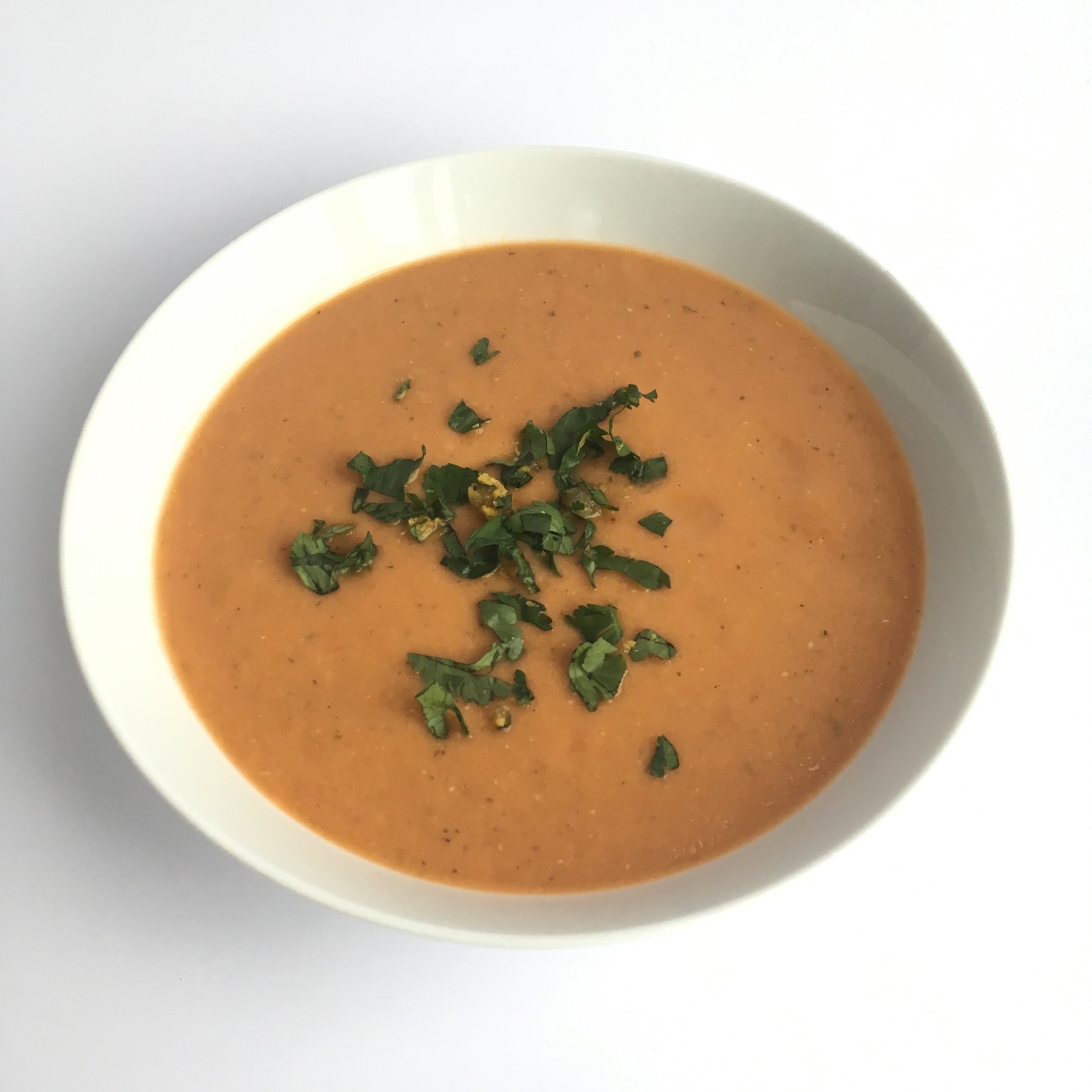 This Week's Musical Offering... Ha-Tha (Sun Meets Moon) by Chinmaya Dunster
This track has a good rhythm to accompany your standing or sitting pose flow. Chinmaya Dunster is a UK musician who plays the sarod - an Indian instrument similar to a lute. He has an impressive catalogue of music, lots of which fits really well in a yoga sequence - definitely worth a listen.
This Week's Video... Beautiful Drawings In The Snow
Today as I write, the snow has gone, but if we get another load this winter I'm going to do my own snow art - not quite on the scale of inspiring snow-artist Simon Beck but I'm sure I could manage something...