Wednesday 9th January 2019 - Resolutions and Risotto
Well that was fun - a festive period full of companionship and laughter (and a bit too much food and sitting on the sofa!) But now I'm alone in an empty house. The decorations are back in the box, my children are back in London, Gideon is back at work and Nora the foster dog (who completely lit up our Christmas) has gone to her new home. I am happy and a little bit sad (I do still have Flo to keep me company though). But onwards! To welcome this new year - 51 brand new weeks ahead of me to use as I choose.
I love that feeling of a clean slate. It feels like I can press the 'reset' button and shake things up and make some changes. Of course, I could do this anytime I liked really, not just at New Year, but doing it now just seems to offer the perfect opportunity. So I'm going with it but at the same time I'm resisting the cultural conditioning of setting New Year's Resolutions, which don't tend to last very long and are often built around what we consider to be wrong with our lives. Instead I'm using the more yogic tradition of creating sankalpa.
So what is a sankalpa and how is it different from a resolution? A sankalpa is an intention to honour your life's purpose and your deep, heartfelt desires, and it's a resolve to align your life so that you stay true to them. A sankalpa encourages you to remember that you are whole and enough just as you are, that you don't need 'fixing' but that you do need to direct your energy to cultivate that sense of wholeness. Resolutions are usually stated in the future, for example 'I will do more exercise', but Sankalpa are stated in the present - 'I am taking care of my body' - in line with the yogic belief that we already are the things we seek to become, we just need a little guidance and focus to uncover them. Resolutions depend on willpower and often have time constraints attached to them so that when those goals aren't reached they get abandoned and become a 'failure'. Sankalpa, on the other hand, help you make the life choices to support the overall direction and purpose of your life and there is no 'failure' - just a continual remembering and adjusting to help you stay on your 'path'.
Each New Year, I like to choose a word or a short phrase to help guide me through the 12 months ahead - something that I come back to when I have decisions to make, encounter difficulties or have questions to ask of myself. In the past I've chosen 'Keep It Simple', 'Energise' and 'Be Bold', and this year I've chosen 'Growth'. This word will help me align with my intention to keep learning and trying new things, to avoid getting stuck in rut and to continue to connect with the world around me so that I flourish and thrive. Maybe you could choose a word to help you stay on track this year? What would help to inspire and motivate you to follow your heart in 2019? Whatever it is, write it down and put it somewhere where you'll see it often so that it soaks into your consciousness and becomes a 'default setting' that you return to again and again for guidance as the year unfolds.
If you're interested in learning more about sankalpa and setting some intentions for your year ahead, I'm doing a special workshop on 20th January 2019 at 10am-12midday at the Reading Room in Fetcham. There are still a few spaces left so if you'd like to come please click HERE for more information and to make a booking.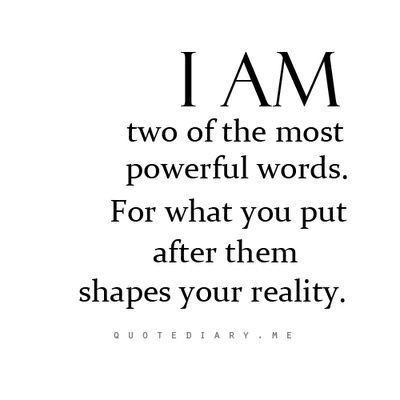 Mother Nature's Magic...
A new feature on the blog, Mother Nature's Magic will, I hope, encourage you to look a little closer at the small things, marvel at this amazing world we live in and be inspired to do your bit to take care of it.
So let's start with the Landscape Photographer of the Year Exhibition where you'll get to see Mother Nature's magic in spades. Entries to this prestigious competition will be displayed at major stations around the country - it's currently showing at Waterloo Station, London (on the upper concourse) until 3rd February. Go and take a look - it's a lovely pause amidst all the busyness and a reminder that there are many unspoiled places and beautiful views that we should treasure.
Here's one of last year's winners to whet your appetite: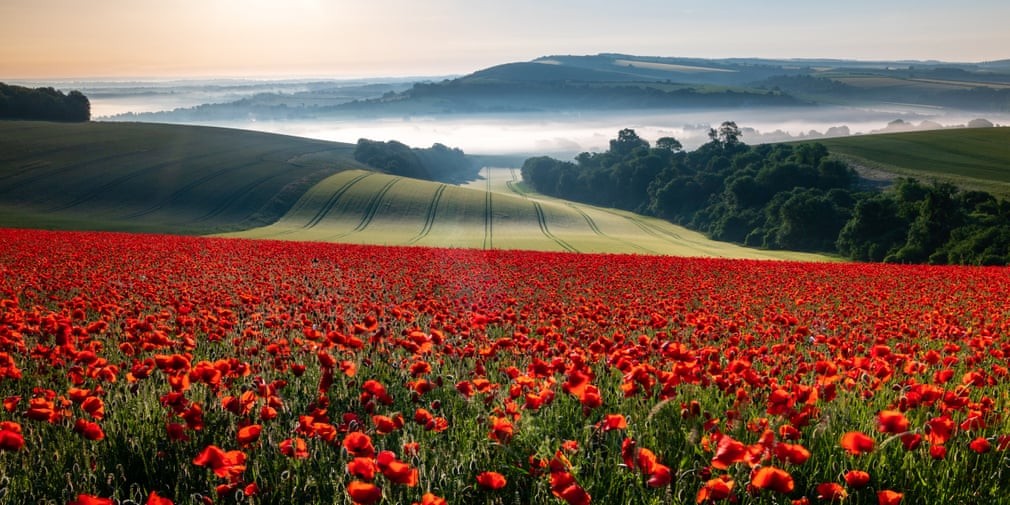 'Field of red and a beautiful morning, Houghton, West Sussex by Marie Davey
This Week's Recipe... Red Ratatouille Risotto
This recipe comes from a great vegan cookbook called BOSH! by Henry Firth and Ian Theasby. It was a best-seller in 2017 and, with veganism becoming more and more mainstream and the food becoming more creative and delicious, it's one I definitely recommend. If you're interested in reducing your meat intake as part of your health-and-environment-conscious-living this year, having this book on your kitchen shelf will offer you lots of choice and inspiration to get started.
You will need:
1 aubergine (about 250g)
1 courgette (about 200g)
6 tomatoes (about 460g)
4 tablespoons of olive oil
1 large red onion
2 garlic cloves
5 sun-dried tomatoes in oil (about 50g)
2 sprigs of fresh rosemary
2 sprigs of fresh thyme
900ml vegetable stock
2 tablespoons tomato puree
225g risotto rice
125ml red wine
1.5 tablespooons of dairy-free butter
2 tablespoons of pine nuts to serve
handful of fresh basil leaves to serve
salt and black pepper
And here's how to make it:
Preheat the oven to 180°C, gas mark 4. Line a baking tray.
Trim the aubergine, courgette and tomatoes and cut them into 2.5cm chunks. Put them all on the lined baking tray, drizzle over 2 tablespoons of the oil and season with salt and pepper. Put the tray in the oven and bake for 40 minutes.
Meanwhile, peel and finely chop the red onion and garlic. Finely chop the sun-dried tomatoes. Remove the leaves from the herbs by running your thumb and forefinger from the top to the base of the stems and the leaves should come away easily, then finely chop.
Place the stock in a medium saucepan on a low heat and keep warm.
Warm the remaining 2 tablespoons of oil in another medium saucepan. Add the chopped red onion to the pan and cook until soft and translucent, about 10-15 minutes. Add the garlic and cook for a further 1 minute. Add the rosemary and thyme, sun-dried tomatoes and tomato puree and give everything a stir. Cook for another 4-5 minutes.
Pour the risotto rice into the pan and stir it around for 1 minute. Increase the heat slightly, pour in the red wine and stir until the rice has absorbed all the wine. Now start adding the stock, a ladleful at a time, waiting until the stock has been absorbed before adding another ladleful (you might not need all of it).
After 15 minutes, the rice should be about 2-3 minutes away from being perfectly al-dente. Take the roasted ratatouille vegetables out of the oven, scrape them into the pan and fold them into the risotto along with all their juices. Stir until the rice is just cooked. Remove the pan from the heat and add the dairy-free butter. Season with salt and pepper.
Divide between 4 bowls, sprinkle over the pine nuts and garnish with fresh basil leaves.
Note we ate the whole lot between 2 of us! If you did 4 portions as it says in the recipe, they would be very small.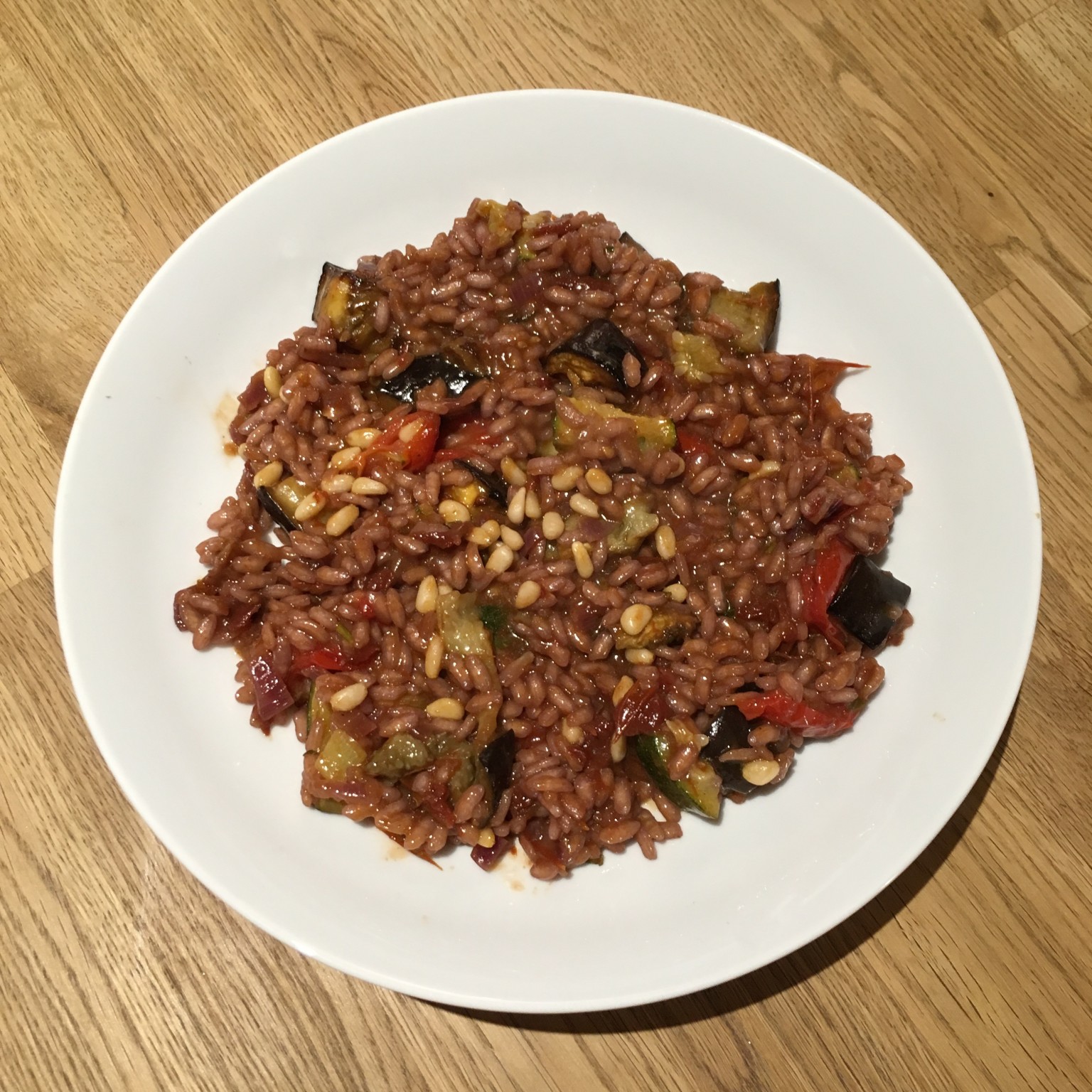 This Week's Musical Offering... Heart's Awakening by Parijat
A lovely gentle track to accompany a seated pose sequence, Savasana or maybe your meditation practice as you look a little deeper at your intentions for your year ahead. Life is short - follow your heart.
This Week's Video... you know it already - but let the words of yoga teacher Danny Paradise remind you why yoga is just so good in so many ways...
Wishing you a wonderful year ahead and thank you so much for reading what I write here on the Blog. I hope you'll continue to connect with me and Thrive Yoga over the next 12 months and beyond - exciting things are in store.