Monday 10th December - Menuhin, Martinis, Mantras and Mindfulness
52 @ 50 No. 47 ... Music at the Yehudi Menuhin Hall
For his birthday present earlier this year my mum bought my husband Gideon the lovely gift of membership of the Friends of the Yehudi Menuhin School. He loves his classical music and likes going to concerts so it was the perfect gift. The Yehudi Menuhin School is very close to where we live - just 10 minutes away, between Fetcham and Cobham - and I often pass it in the car but I've never actually been in. Last Friday evening I had the pleasure of attending a 'Showcase' concert where pupils of the school perform in front of an audience in the wonderful surroundings of the Yehudi Menuhin Hall. The pupils are truly talented and it's amazing to see them playing so professionally even though they are so young - the youngest soloist was 11 years old!
The hall itself was beautiful - all lovely golden wood - and has great accoustics. I took this photo as we sat down - before we were told not to take photos!! I'm sneaking it in here - I hope they won't mind as I'm publicising the Friends membership for them...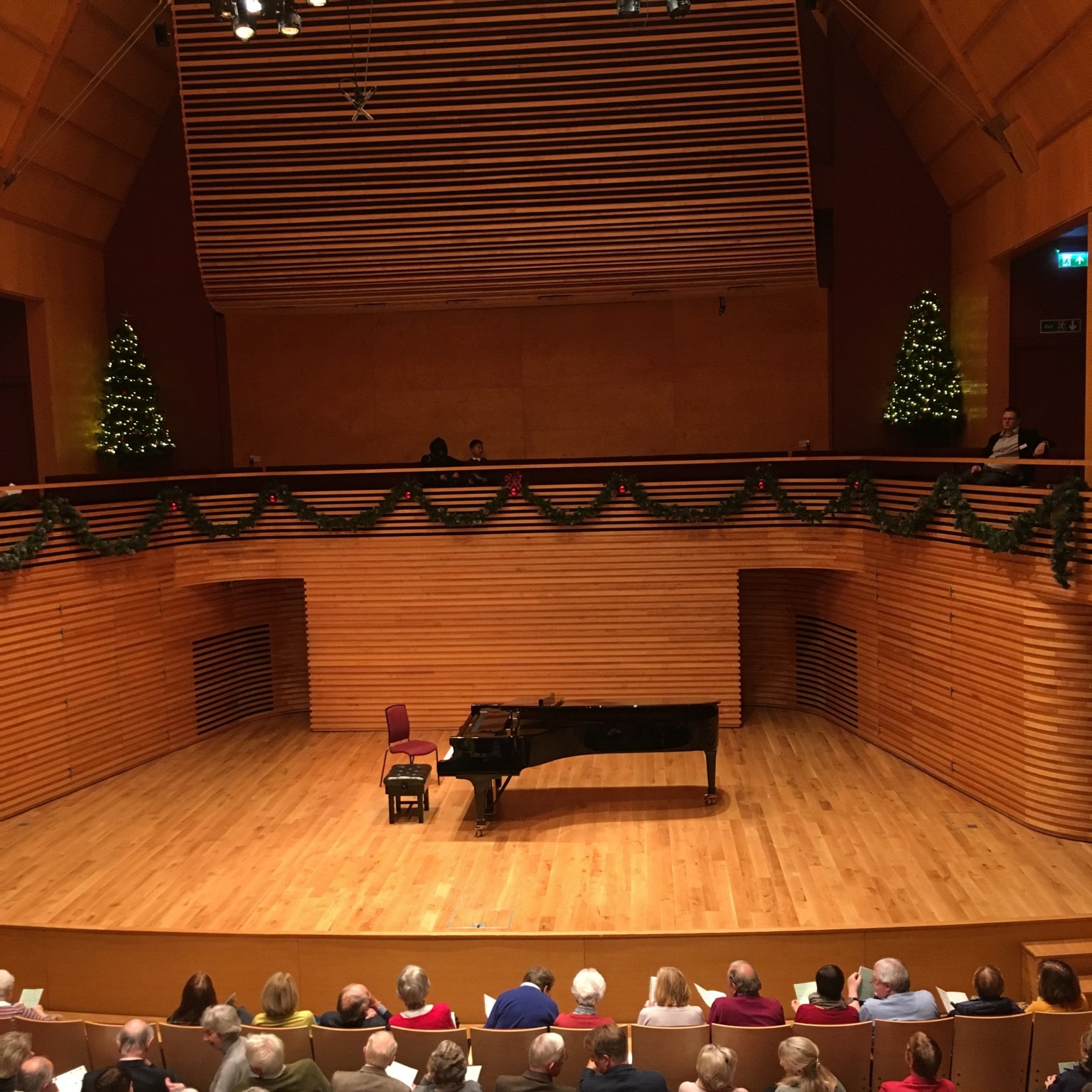 There's a touch of synchronicity about this 52 @ 50 that I will share with you, but first a little background information about the man himself...
Yehudi Menuhin was a world famous violinist. Born in 1916 in New York, he was a child prodigy and rose quickly to fame because he had such an extraordinary talent. He was just 10 years old when he played in his first international concert in Paris, and two years later he made his London debut and his first recording for HMV. He played over 500 concerts to entertain the Allied troops during World War II and was a great humanitarian. He set up the school for musically gifted pupils in 1963 and he continued to play and conduct publicly until he was 80. He died in 1999. His legacy lives on - the school has expanded over the years and now over 80 pupils study there and hone their performances in the beautiful Hall.
So, here is my connection to Yehudi Menuhin ...
In last week's post on the Blog I wrote about Benjamin Baker, whose recital at the Wigmore Hall I went to yesterday. Benjamin is an alumni of the Yehudi Menuhin School and his mother is one of my yoga students.
The style of yoga I teach at my classes is a blend of Hatha, Vinyasa Flow and Iyengar yoga (Mr BKS Iyengar's method of yoga uses props and pays particular attention to the alignment of the body in the postures).
On a visit his osteopath, Yehudi Menuhin picked up a book about yoga and, during a visit to India a year later in 1952, he was introduced to BKS Iyengar.
So began both a teacher/student relationship as Yehudi Menuhin became a dedicated and consistent yoga practitioner, and a friendship that was to last for almost 50 years. Yehudi Menuhin invited Mr Iyengar to the UK as his yoga teacher and supported and encouraged him to share the benefits of the practice outside of India for the first time.
And the teacher that I studied with for my certification, Ruth White, was one of Mr Iyengar's first students in the UK.
Isn't that a great circuitous story? And I understand that yoga classes are still offered to students at the school too - which is also a great legacy.
If you'd like to know more about the life of Yehudi Menuhin, you could watch this interesting BBC documentary https://youtu.be/sMTFMVvzHfQ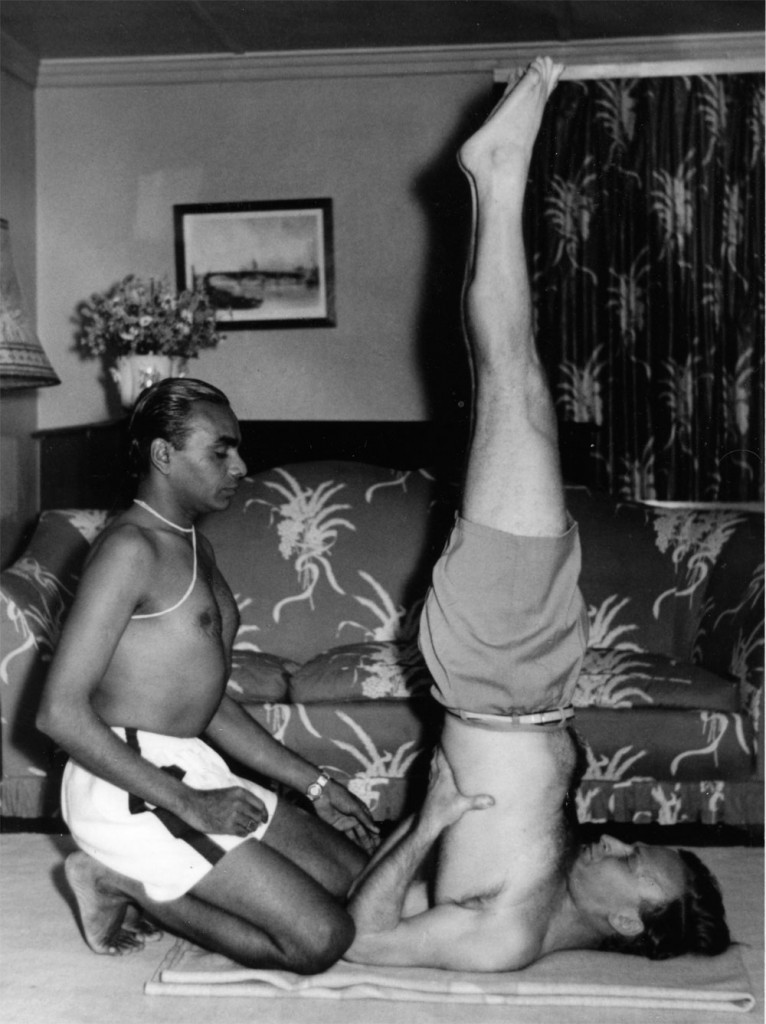 BKS Iyengar teaching Yehudi Menuhin Shoulderstand (Sarvangasana)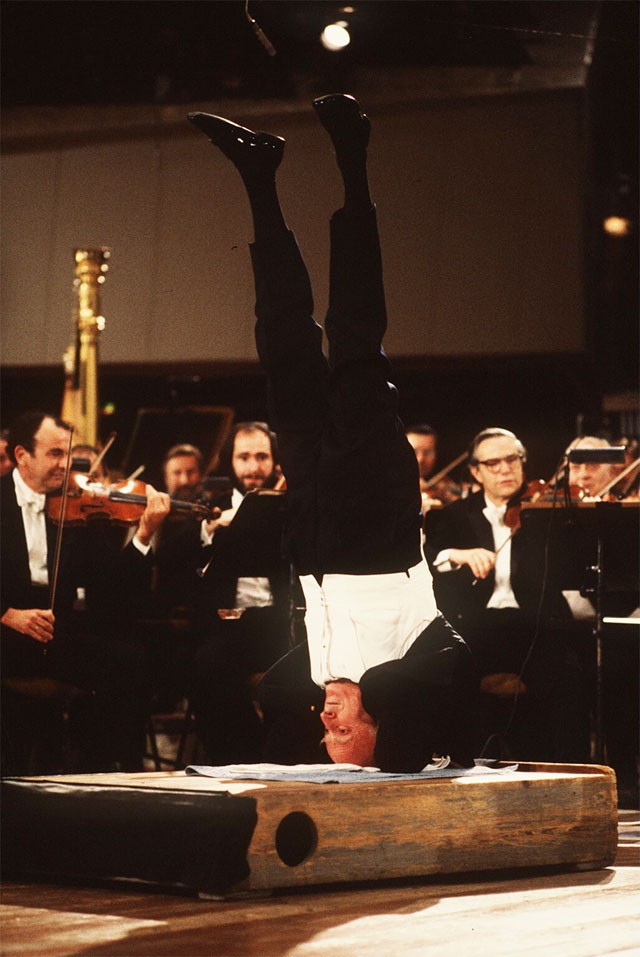 Yehudi Menuhin conducting the orchestra with his feet whilst in Headstand (Sirsasana)!!
52 @ 50 no. 48 - An Espresso Martini Experience
I'd never had an Espresso Martini before! I'm generally not a great lover of spirits but my friend Mark assured me that his was the absolute best-ever recipe so I had to give it a try didn't I? And, well, I actually really liked it and would definitely have one again... I wonder what else I'm missing by thinking that I don't like things?... Must be a little more adventurous with my cocktail choices next time. It also woke me right up as I was flagging a bit at this point in the evening! My only complaint was that the production of said cocktail was a little messy and every single one of my tea-towels ended up being used in the clean-up operation!!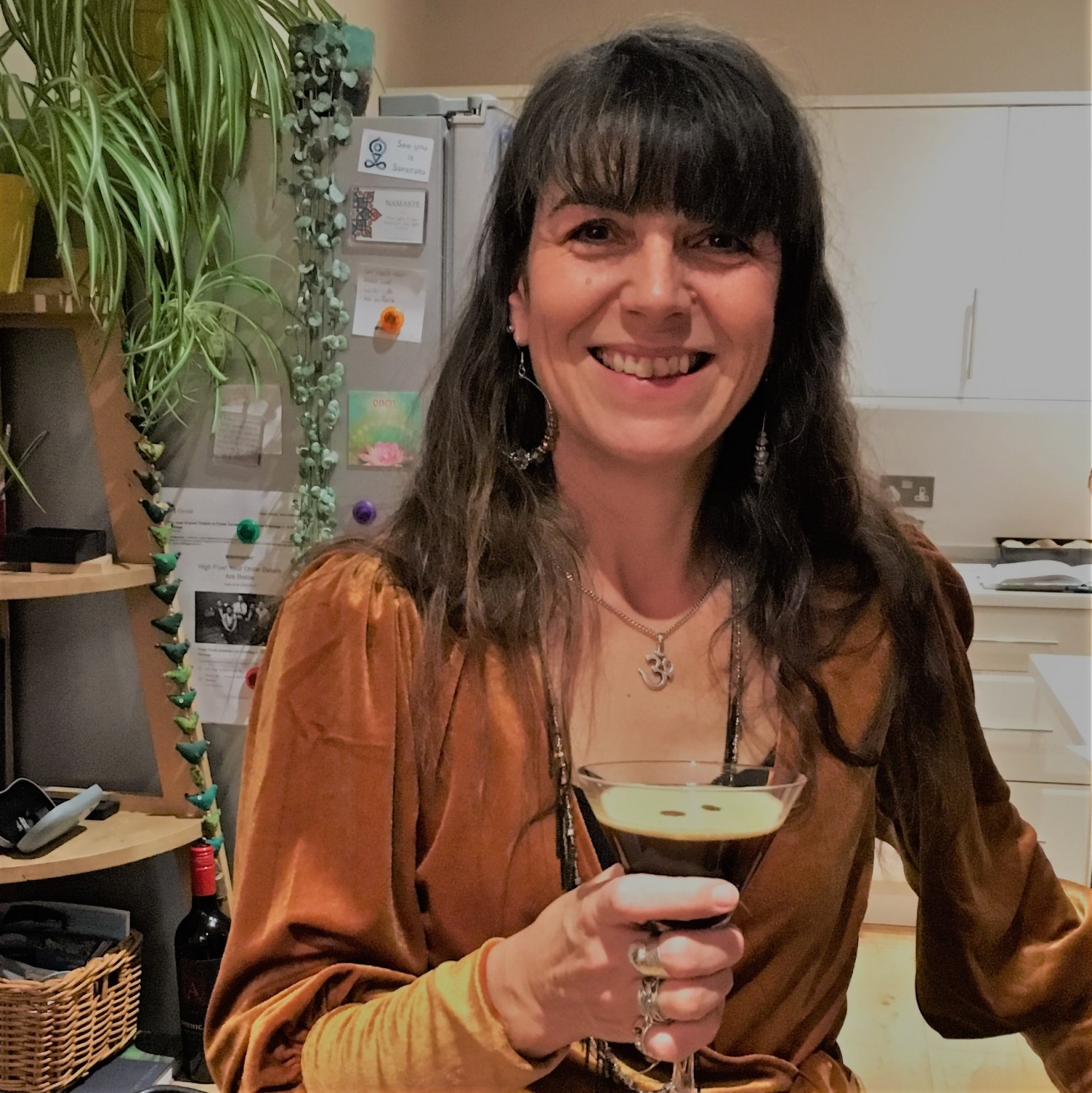 Cheers!
This Week's Recipe... Carrot and Coriander Soup
There was a bunch of coriander left in my fridge after the Mexican meal that Gideon cooked last weekend and I really didn't want to waste it, so I thought I'd use it in a batch of Carrot and Coriander soup. I don't really love shop-bought Carrot and Coriander soup as it often seems a little too liquid-y and thin but I wondered if a homemade one would be thicker and more substantial. I had a look at BBC Good Food - always a great website to browse through for inspiration - and found this one. It didn't disappoint.
Here's what you'll need:
1 tablespoon of vegetable oil
1 onion, chopped
1 teaspoon of ground coriander
1 potato, chopped
450g carrots, peeled and chopped
1.2 litres of vegetable stock (although I only used 1 litre as I wanted a thicker soup)
half a pack of coriander (but I chucked a whole packet in and enjoyed the flavour!)
And here's how to make it:
Heat 1 tablespoon of vegetable oil in a large pan, add the chopped onion and fry for 5 minutes until softened.
Stir in 1 teaspoon of ground coriander and the chopped potato and cook for 1 minute.
Add the carrots and the vegetable stock, bring to the boil then reduce the heat.
Cover and cook for 20-25 minutes until the carrots are tender.
When cool enough, tip into a food processor with the coriander and blitz until smooth (you may need to do this in two batches).
Return to the pan, taste and add seasoning if required, then reheat to serve.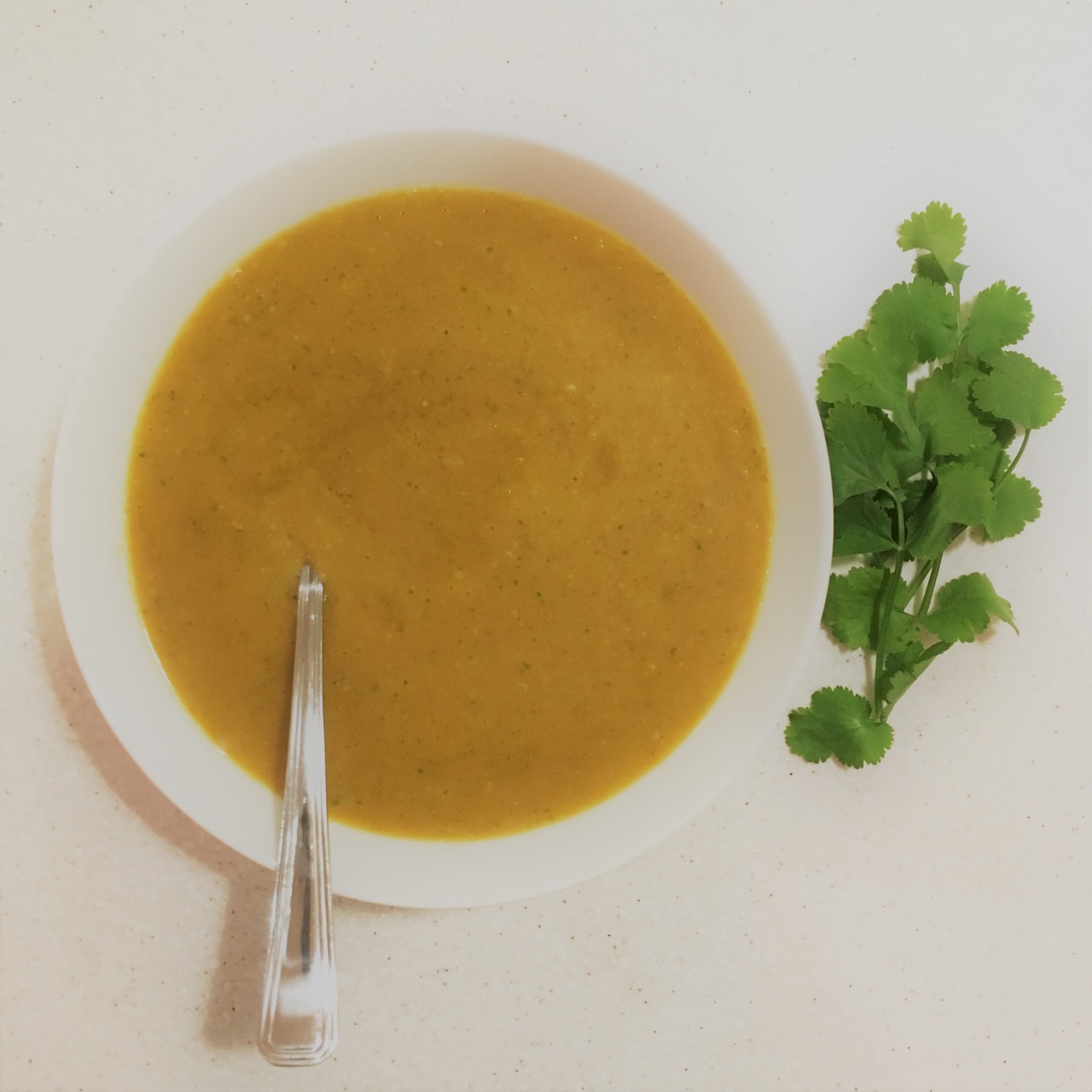 This Week's Musical Offering... Adi Mantra by Saravtar.
I love me a mantra. Repetitious and relaxing, soothing and healing, mantras help the mind to focus and promote healing as they create vibrations that resonate throughout the body. This is a favourite track that I play in Restorative Classes. When you chant the words of the Adi Mantra you are tuning in to your own inner wisdom and guidance. The words are "Ong Namo Guru Dev Namo" - "Ong" is the creative energy, "Namo" means to call upon, "Guru" means teacher - shining the light into the darkness, and "Dev" means subtle or divine. And this is a particularly lovely melody too.
This Week's Video... Mindfulness - a short animation.
In my yoga classes we have been practising a short meditation each week. Nothing complicated or lengthy - just some simple tools to get out of the busy-ness that is constantly going on in the head and into a quiet space to feel more space and relaxation. Here's a short film about why it's a good idea to get into a daily habit...
So that's it for this week - have a great week and enjoy your yoga.