Friday 30th November - Contemplation, Classical Music and Climate Change
Class Notes... The Fourth Niyama - Svadhyaya (Self-study)
Well here we are at Niyama number 4. If you've been following the blog or been at my classes over the past few weeks you'll know that the Niyamas are the second of the 8 'limbs' which make up the practice of yoga. Svadhyaya means to know yourself - your body and your mind. 'Self-study' sounds like it might be hard work (I think it's the word 'study'!) but if you're a yogi you're already doing it anyway - you're noticing how the poses make you feel, where you feel tight and stiff, and how you react when you lose your balance in Tree Pose or are holding Forearm Plank. You're noticing your thoughts, your habits and your tendencies, when your mind is busy and when it is quiet. This is what a yoga teacher means when they say 'be in the present moment'. You are not just going through the motions, moving your arms and legs and thinking about what to cook for supper that night, you are tuned in to, and interested in, all the different sensations that are happening right there in that pose. As your practice progresses over time you learn how to calm the mind more easily and then, when you are in that tranquil, harmonious state of being known as Sattva, you can see and know your true Self.
The recitation of a mantra is a helpful way to focus the mind, allowing the busy, crowding thoughts to recede and leaving you with a sense of peaceful focus. A mantra is a word or phrase that has some meaning for you, that you recite over and over again in time with the rhythm of your breath. You can say it out loud or silently in your head. You can use words such as "I am breathing in, I am breathing out" or "I am calm, I am relaxed", or you can use a traditional mantra such as "Om" or "So Ham" (pronounced 'so hum', translating as "I am that" and meaning that you are part of this Universe and the Universe is part of you). After you have finished your mantra meditation there is space for self-reflection as you see your thoughts, behaviours and actions more clearly, and contemplate your life and the direction you would like it to move in.
I hope that makes sense, and that all the other Yamas and Niyamas I've been writing about over the past few weeks do too! Yogic philosophy can be quite deep and difficult to understand but it does offer lots of benefits if you persevere. I like to think of it as life-coaching the yoga way - bringing you clarity and understanding of yourself and the unique gifts you have to bring to the world, and offering you a pathway to follow on this wonderful, but often complicated, journey of life.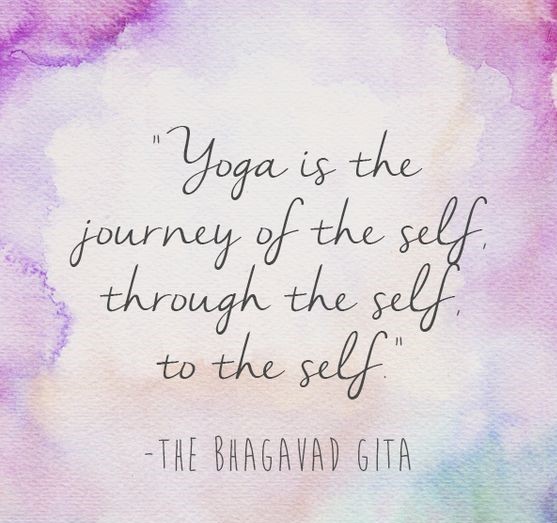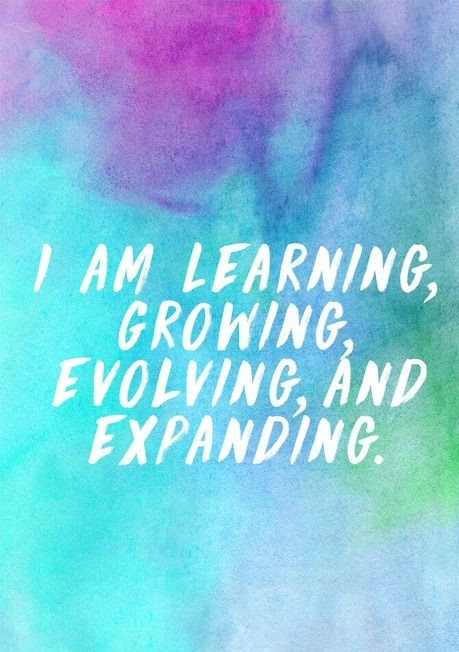 This Week's Recipe... You can't eat it! But you will be able to enjoy it for the next four months...
It's a patio pot of winter flowering plants which will brighten up your doorstep in the colder days ahead.
You can buy the plants at local garden centres and all you'll need is a largish tub or frost-proof pot, some compost (a 60l bag costs about £5) and the following plants:
1 x Heuchera - these plants are grown mainly for their foliage which will survive the winter weather, although they do have sprays of small white flowers too. The leaves come in lots of different shades of red, orange and purple (my one is called 'Cherry Cola') and they cost between £5-£9 depending on size (they're 2 for £8 at Squires Garden Centres at the moment - if you live nearby get down there quick to bag a bargain).
2 x Helleborus niger - the flowers of this evergreen plant, also known as the Lenten Rose, come in different shades of creamy white and pink (my one is called 'Christmas Carol' and costs around £7 (2 for £10 at Squires).
2 x Hedera helix - better known as Ivy, costs around £3-£5 depending on size.
And here's how to make it:
Put some broken pots or a piece of an old polystyrene plant pack in the bottom of your pot - this will help with drainage and stop the pot and therefore the plants getting waterlogged. Fill the pot with compost almost, but not quite, to the top of the pot. Level the compost out and press it down gently. Arrange your plants to see where you want them next - I put the Heuchera at the centre and towards the back as it was the largest, the two Hellebores on either side and the two Ivies at the front. Then scoop out enough of the soil to make holes, take each plant out of its plastic pot and place in its hole. Press the loose compost back in around the plant, making sure that the new plants and the compost are all the same level. Then, even if it's raining, you'll need to water the plants. Give them a good amount with a watering can which will wash any excess compost off the leaves and, ta-da! you have a beautiful pot which should give you good value until the spring. You can then decide whether to keep the plants in the pot permanently or plant them out into the garden so you have an empty pot to refill with summer bedding. Remember to check your pot regularly to make sure the compost doesn't dry out, especially if it's under a porch - you never know, we might have a dry spell.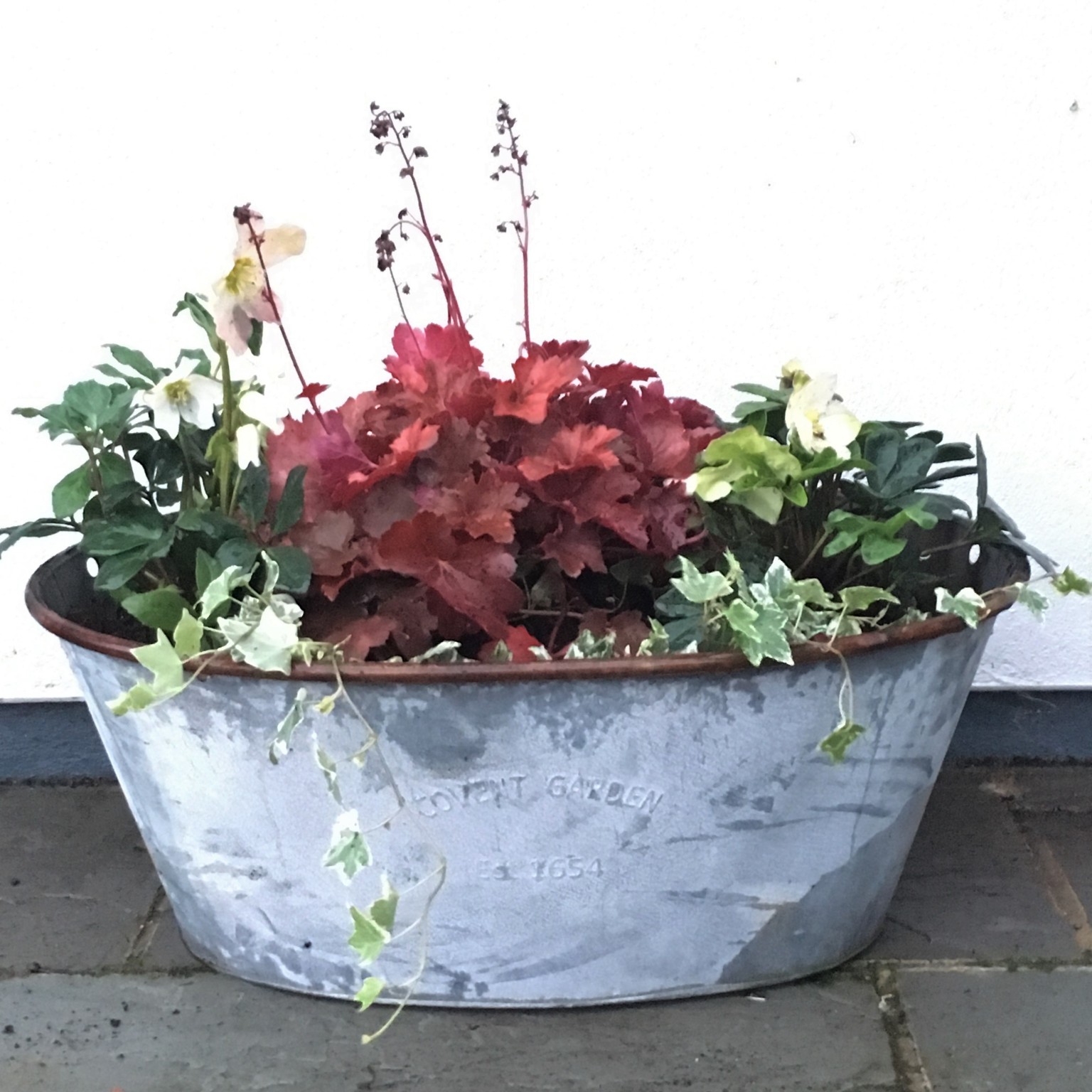 This Week's Musical Offering... Some classical music for you this week...
Salut d'Amour by Elgar. I'm sharing this with you for a reason... The violinist is called Benjamin Baker and he is the son of one of my lovely yoga students, Maggie, who comes to class on Tuesday evenings. He plays in concerts around the world and on 9th December he'll be performing at the Wigmore Hall in London at one of their Sunday morning concerts. I've been to one of these before and written about it on the blog - click here to read my post from 2016 - and I thoroughly recommend them. If you enjoy classical music but find that a whole evening at a concert makes you a bit fidgety then these hour-long recitals would be perfect for you.
This piece isn't on the repertoire at the concert on the 9th December, but it's short and very sweet and you'll probably recognise it - and it's a good introduction to Benjamin. This is the link to his website where you can learn a bit more about his work and see and listen to some more of his performances and here is the link to the Wigmore Hall in case you'd like to book some tickets - I'll meet you in the foyer for the complimentary glass of sherry afterwards :-)
This Week's Video... Take Your Seat at the upcoming United Nations 2018 Climate Change Conference...
This is important dear reader. Our lives, and the lives of the children and grandchildren in our families depend on it. Really they do. This conference, informally known as COP24, takes place in Poland from the 3rd to the 14th December and it will ascertain the progress of the 198 member countries in their efforts to reduce greenhouse gas emissions to help protect the future of our planet. In accordance with the Paris Agreement we must all work together on this one - not just the governments but you and me! It means total transformation of our societies and our economies, which is a massive job but we have to try! It's easy to think that you yourself can't make any difference - but you can! You have the power of choice. You can choose to recycle, buy less plastic, eat less meat, dairy produce and fish, choose produce that is grown seasonally and in this country and support brave, independent and forward-thinking shops like @fetchemfromthecupboard at Greenwise in Fetcham and www.ethicalsuperstore.com online.
The UN is inviting people from all over the world to share their thoughts, opinions and experiences with climate change by using the hashtag #TakeYourSeat when they post on social media. These messages will help to shape the People's Address, which will be delivered by David Attenborough to the conference on 3rd December. Watch the video. Tell everyone you know - even if you don't use social media someone you know does. Use the hashtag when and if you post on social media. Be interested. Speak up. Have your say. Take A Seat...
And a brief reminder why this is so important...