Monday 29th October - Beachy Head(stands), The Clear Blue Mind and Ribollita
52 @ 50 no. 42 ..... A Visit to Eastbourne
Last weekend, as summer offered us its final glorious days of sunshine, I went to Eastbourne. I'm allowing myself a bit of leeway here as, technically, I have been to Eastbourne before - about 15 years ago I did a residential yoga teacher training weekend at Eastbourne College but, as I didn't step outside at all then, I am going to call this a first visit and include it in my '52@50', (52 new things to try doing since turning 50).
Earlier this month it was my 25th wedding anniversary so hubbie and I decided to go on a weekend away to celebrate. We wanted to go somewhere we had never been before but somewhere not too far away. Somewhere we could go for a wonderful, long country walk with the dog and preferably with lovely views. Somewhere we could go for a good veggie and vegan dinner. Somewhere we could explore during the day and then relax in the evenings. And Eastbourne fitted the bill just fine. A little rented cottage in the old part of town was the perfect place to base ourselves. We had a really good meal at The Green Almond, a fantastic walk from Eastbourne to the Birling Gap, stopping off at the Belle Tout Lighthouse for a photo opportunity (see below) and then at the Beachy Head pub for lunch before walking all the way back along the coast path into the heart of Eastbourne and wending our way back to the cottage.
This part of the South Coast has the most amazing views - you are high up on the cliffs, looking out across the vast expanse of the Channel, open to the elements whatever the weather throws at you. The sea last weekend looked so blue against the white chalk cliffs and the light was amazing - it looked almost Mediterranean. If you love walking then do venture down this way - there are lots of ideas about activities, routes etc on the South Downs website here: https://www.southdowns.gov.uk/
On the Sunday we explored the town a bit more - went on the pier, ate chips sitting on the beach and visited Eastbourne's art gallery The Towner Gallery, which hosts events and exhibitions in light, modern rooms - well worth a visit. From my first visit, Eastbourne appears to be a typical English seaside town. It has a certain charm - a little shabby with an air of faded grandeur. I enjoyed my time there and I will definitely go back to the area to enjoy the walks and the stunning scenery.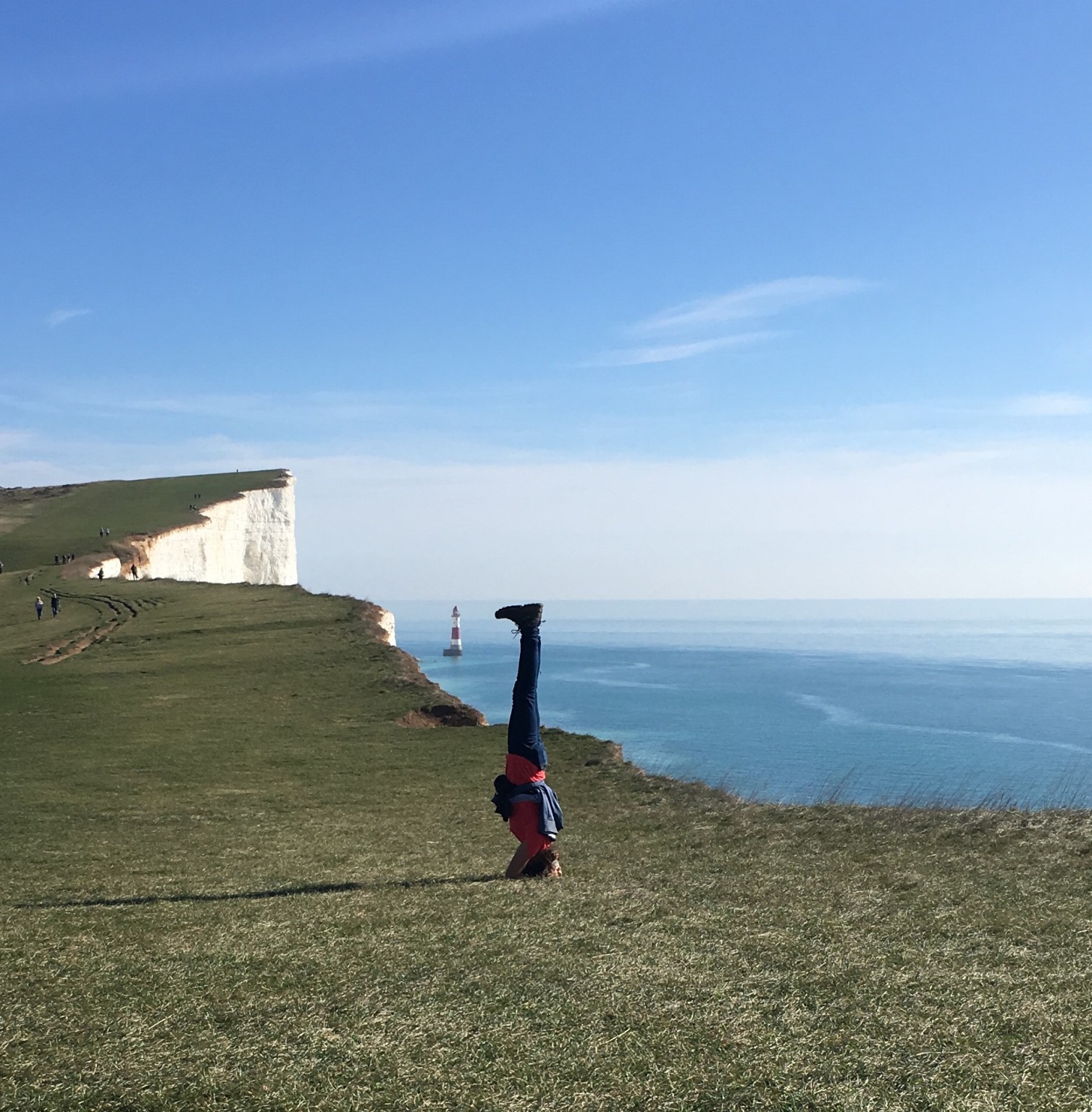 Class Notes... A Summary of the Yamas
We reached the end of our exploration of the Yamas - the 5 ethical foundations for interacting with the world around us in a harmonious way - in the last blog post, but here's a lovely reading from one of my favourite yoga books 'The Spirit of Yoga' by Cat de Rham and Michele Gil. It reminds us that practising the Yamas and becoming more familiar with the patterns of our thoughts and actions help us to bring harmony to the mind.
The Clear Blue Mind
Through the practice of Yama you learn to go into the mind.
At first it is difficult to see clearly - your thoughts are so tightly stuck together. Like thick clouds in the sky.
Yama - the cool wind of clarity blows through. The clouds part. Dissolve. The sky lightens.
Your thoughts, still present, are now visible as themselves and not just as a tangled mass. You can see the outline of each cloud, its shape, texture, and mood.
When this starts to happen, you begin to sense the clear blue sky.
The light of your true self.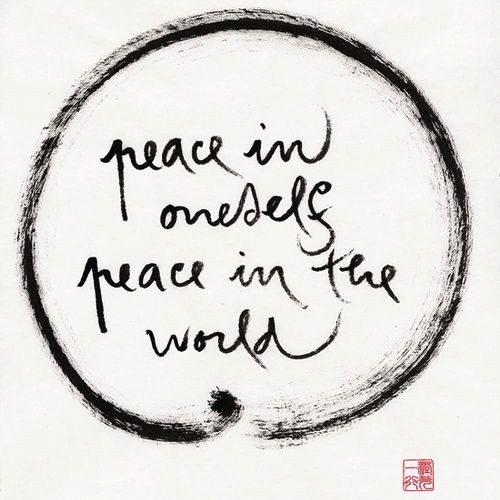 This Week's Recipe... Ribollita with Celeriac and Kale
One of my yoga students gave me this Italian soup recipe to try. I'd never heard of Ribollita before so I didn't know what to expect but it turns out that it's a bit like a minestrone soup - good and hearty, almost a meal in a bowl. It's easy to make, has lots of healthy ingredients and it's great for using up kale (there's always too much when I buy a bag and it's not easy to get creative with kale!) and I never use a whole celeriac at a time either so it's a good way to use that up too. It comes from Meera Sodha at The Guardian.
Preparation: 25 minutes
Cooking: 1 hour
Serves: 4
You will need:
5 tbsp good olive oil, plus extra to finish
1 large red onion (or 2 small), peeled and finely diced
3 cloves garlic, peeled and finely chopped
3 carrots (200g), peeled and finely diced
half a celeriac (400g), peeled and finely diced
1 x 400g tin plum tomatoes
1 x 400g tin cannellini beans, drained
200g kale, tough stalks discarded, the rest shredded into thin ribbons
half a ciabatta loaf, torn into pieces
three quarters of a teaspoon of salt
a quarter of a teaspoon of pepper
And here's how to make it:
In a large pot, heat the oil over a medium flame. When hot, add the onion, garlic, carrot and celeriac, and cook gently for about 20 minutes, until very soft and sweet.
Pour the tomatoes and their juices into the pan with one hand and crush with the other (clean) hand, to break them up before they hit the pan. (Note: I just did this with the wooden spoon! Much less messy!) Half-fill the empty tin with water and pour into the pan (keep the tin to one side), stir to mix and cook for 10 minutes, until reduced and a couple of shades darker.
Stir in the drained beans, then add the shredded kale, salt, pepper, three more full tins of water and the bread, bring to a boil, then turn down the heat to low, half cover the pan and simmer for 30 minutes, until the kale is tender.
Season again to taste (Note: I felt it needed a lot more seasoning so I added some of my favourite magic soup ingredient, Marigold Vegetable Bouillon (low salt variety) and I also added some nutritional yeast flakes to make the broth a little thicker), ladle into bowls, drizzle with plenty of good olive oil and serve.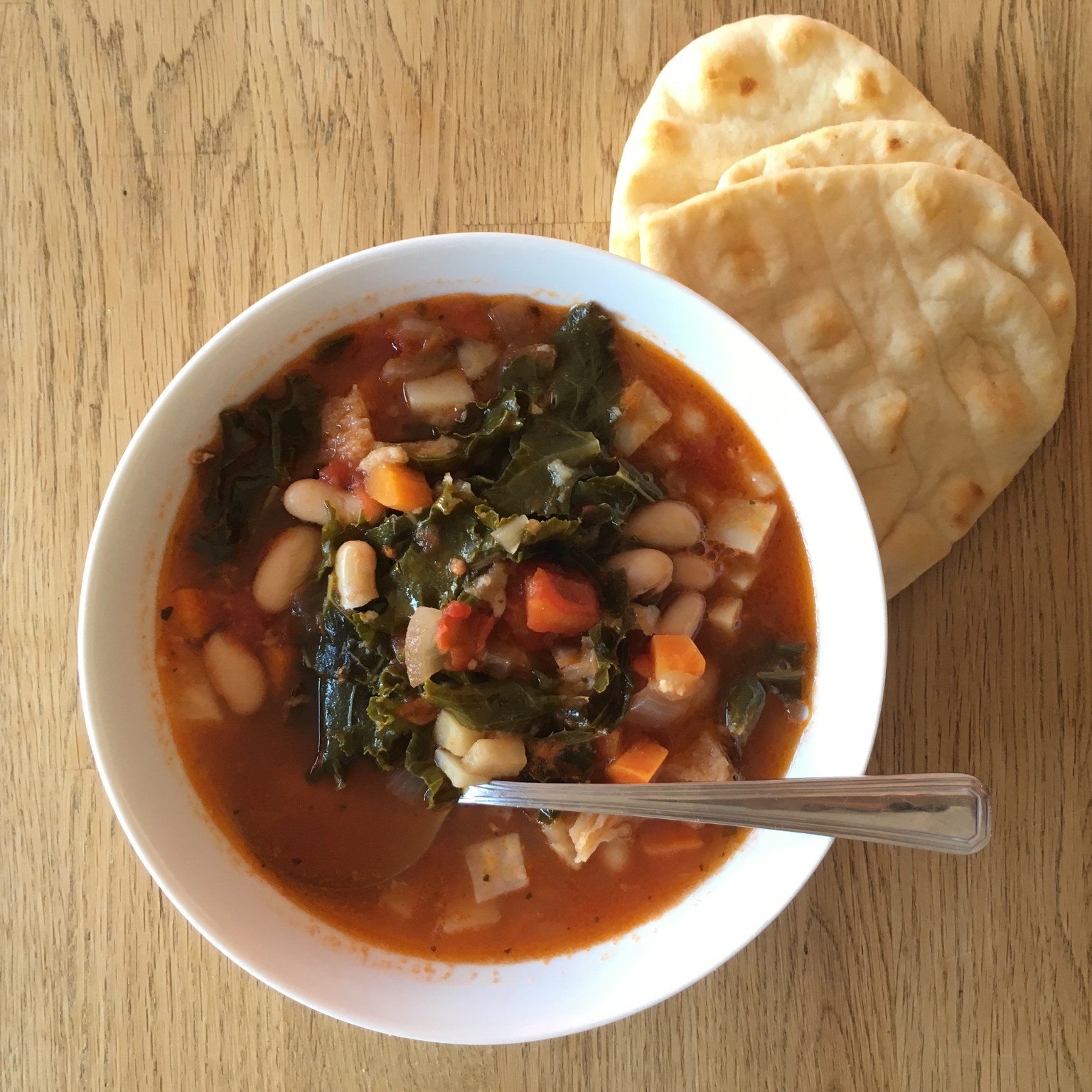 This Week's Musical Offering... The Light by Sol Rising - a chilled track with a gentle beat - perfect to do a couple of rounds of Sun Salutations along to.
This Week's Video... a time-lapse video of autumn unfolding at the National Trust's Stourhead Landscape Garden in Wiltshire - so beautiful.
Thanks for reading. Until next time....