Monday 1st October - Non-Stealing, Self-Compassion, Beautiful Cake and Beautiful Chorus
Class Notes... The Yamas - No. 3 - Asteya (Non-stealing)
The third one of the Yamas, the 5 guidelines for ethical living, is called Asteya. This translates as non-stealing. Not taking things that don't belong to us is a familiar concept - we know from our cultural upbringing that stealing the possessions of others is a no-no. But there are many other, smaller ways that we might steal from others, from ourselves and from the Earth. Here are a few questions to ponder on to help shine the light of awareness onto the way we are living our lives:
Do you deny yourself opportunities or experiences because of habitual thinking? You might think 'I could never get a new job/learn a language/go to the theatre or on holiday on my own' (replace with any activity that might apply to you!). Can you shine that light of awareness on your reluctance and find out why? Maybe there's a genuine reason but you might find that it's cultural expectations, lack of confidence or another perceived limitation that is holding you back. Do you steal from your health and wellbeing by regularly eating unhealthy foods or skipping exercise? Do you steal your own peace by rushing and never giving yourself enough time to comfortably do the things you need to do? Whatever you find out, it's all interesting stuff and you are getting to know yourself more deeply.
With regard to taking from others, we might steal their time by always being late and making them wait for us. We might steal their thunder and their limelight and take credit for their ideas (this unfortunately does happen in the workplace). We might steal others' ability to make their own decisions by trying to do too much for them. I've been working on this one with my son as he got ready for University, resisting the urge to help him pack (doing it my way!), and making myself stand back a bit and be on hand if needed but letting him do it himself.
We steal from the Earth continuously and often we don't give back. Humankind has always plundered the earth's resources - we just take what we want because we can. We take the lives of animals, not freely given by them but forcefully taken by us, for our own needs, we cut down forests, dig up land, poison rivers and seas. I know that you know this but sometimes we just feel overwhelmed and don't know where to make a start to change. Start small and do one thing. Then another and then another. If we all do this we can make a difference and start to give a little back to this wonderful planet that is our home. Don't forget to watch 'Drowning in Plastic' tonight (Monday 1st October) at 8.30pm on BBC1 - I'm sure it's going to persuade me to make some adjustments to my life so I can take what I need, and no more than what I need, in a kinder and more gentle way.
On the yoga mat, we practise Asteya by staying in the present moment. Often we deny ourselves the present, where our life is actually unfolding, by allowing our mind to drift to the past and to the future. In our yoga practice we are required to focus on what is happening here and now. We can sometimes steal from ourselves in our practice by only doing the poses we like to do and not doing the poses which we find more difficult. We therefore deny the body the possibility of becoming both strong and flexible and, ultimately, balanced.
This might all sound a bit negative but the positive side to Asteya is generosity. Generosity with our time, our attention, our resources (including our money) and in the way we speak to others. This is yoga - kindness, compassion, awareness and action to make this world better for everyone.
These are just some of the ways in which we might be, and might not be, practising Asteya - I'm sure you can think of some more. Food for thought, without criticism or judgement, so we can live a life with more freedom and ease.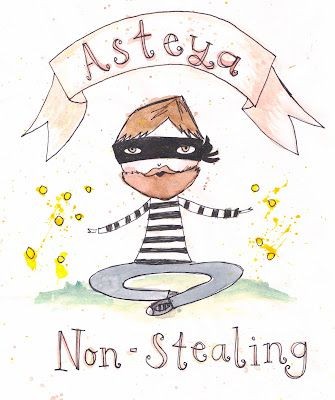 A Bit About... 'The Parenting Toolkit' by Caroline Penney
My neighbour (and yoga student) has written a book! Caroline is an experienced family therapist and systemic psychotherapist and she is now sharing her wealth of experience in a new book. 'The Parenting Toolkit' shares lots of strategies, case-studies and ideas to help negotiate the challenges of parenting in an easy to use format. I'm reading it myself even though my children are now 'grown-up' and I'm finding it fascinating. If you have children or grandchildren in your life you might find it useful too. You can buy 'The Parenting Toolkit' on Amazon here and in your local bookshop too. Caroline will be in Bartons Bookshop in Leatherhead next Saturday 6th October from 12-4pm so do go along to have a look and maybe buy a copy for yourself or someone you know.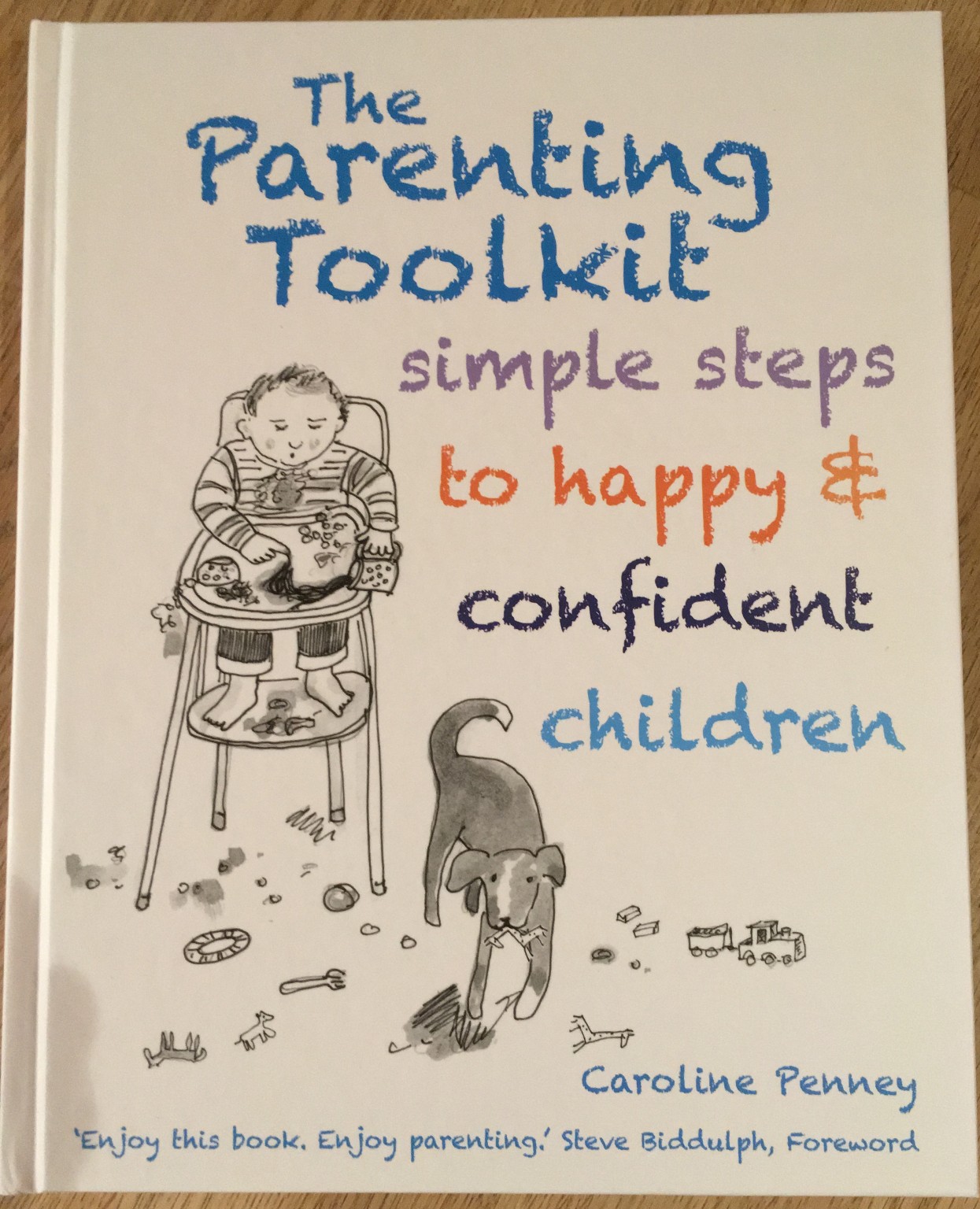 This Week's Recipe... Vegan Chocolate Cake
I made this for my Macmillan Afternoon Tea on Friday. Now, I am not a baker so even making a cake for public consumption was quite a brave thing for me to do - and making a vegan sponge cake was even more risky! - but this recipe, sent to me by one of my yoga students, far exceeded my expectations. It was really good - moist and rich - and it looked quite pleasing too! Easy and quick to make, with no special ingredients - just what I had in my cupboard already - it was a big hit and didn't last long. I'm definitely going to make another one! I consider myself 'Star Baker' this week ;-)
You will need:
300ml dairy-free milk (soya, almond etc)
1 tablespoon of lemon juice
150g non-dairy margarine (Flora or Vitalite)
3 tablespoons of maple syrup
1 teaspoon of instant coffee granules or espresso powder
275g plain flour
175g sugar
4 tablespoons unsweetened cocoa powder
3 teaspoons baking powder
1 teaspoon bicarbonate of soda
For the chocolate frosting:
75g non-dairy margarine
200g powdered icing powder
4 tablespoons unsweetened cocoa powder
2 tablespoons water
And here's how to make it:
Preheat the oven to 180°c/Gas Mark 4.
Lightly grease 2 x 20m (8 inch) round baking tins.
Stir the lemon juice into the milk and set aside.
In a pan over a medium heat, melt the margarine, syrup and coffee granules together. Set aside to cool.
Sieve the flour, cocoa, sugar, baking powder and bicarb of soda (baking soda) into a large mixing bowl and whisk together.
Pour the milk and melted margarine mixture over the flour mixture and stir well until it becomes a smooth batter.
Divide the mixture between the two prepared pans and bake for 30-35 minutes or until an inserted skewer comes out clean.
Allow the cakes to cool in the tins for 5 minutes, then turn out onto a wire rack to cool completely.
Meanwhile, to make the icing, beat together all the ingredients until smooth.
When the cakes are completely cold, sandwich together with half of the icing. Spread the remaining icing over the top of the cake.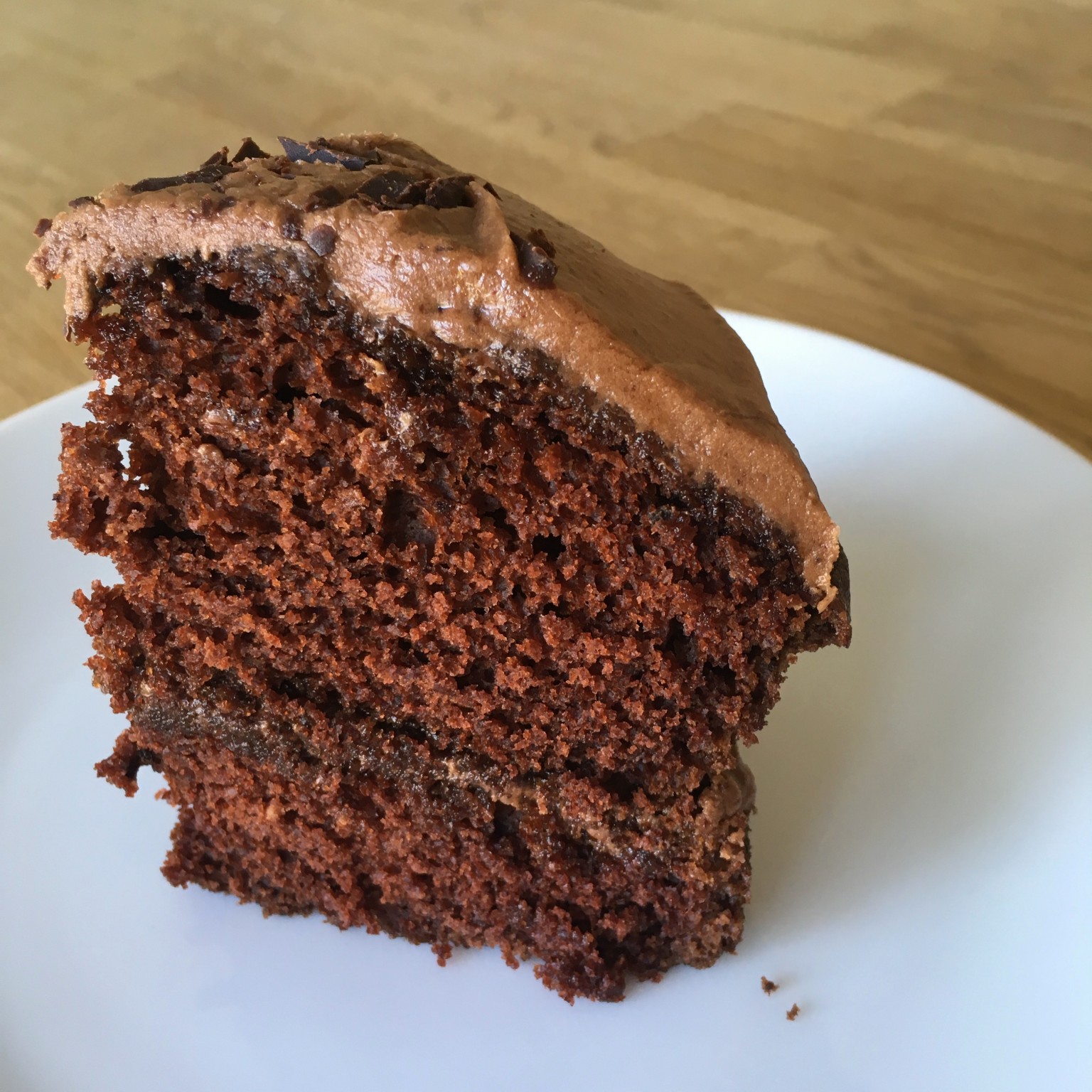 This Week's Musical Offering... Infinite Universe by Beautiful Chorus
I played two tracks by Beautiful Chorus in class last week. Here's another one. No instruments, just their harmonious voices. Their name says it all...
This Week's Video... takes us back to the first of the Yamas, Ahimsa (non-harming). Dr Kristin Neff tells us how self-compassion helps us become resilient and strong. Use it as a reminder to be kind to yourself...