Monday 5th March - Goa Sunsets and Vegan Cookies
Memories of Goa Sunsets and Sun Salutations
It seems a long time ago, especially after our challenging weather last week, but it's only two and a half weeks since I returned from the warmth and sunshine of Goa where I held my yoga retreat. You may have seen some of these photos on the Thrive Yoga Facebook page or Instagram, but I thought I'd share some of my favourites with you so you can see why I like it so much there and love hosting magical yoga retreats there. I've already started thinking about next year... want to come too?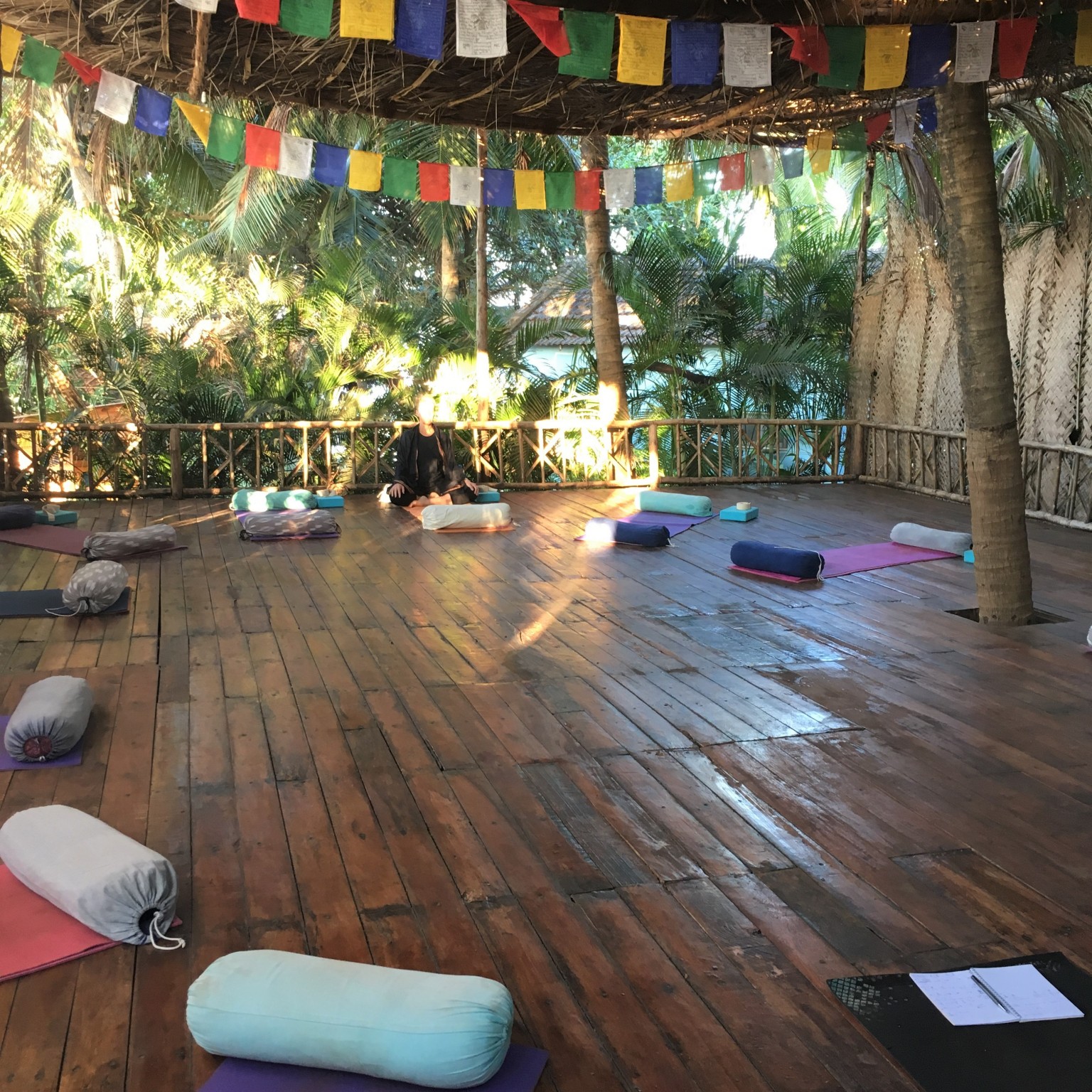 The yoga deck at Anahata Retreat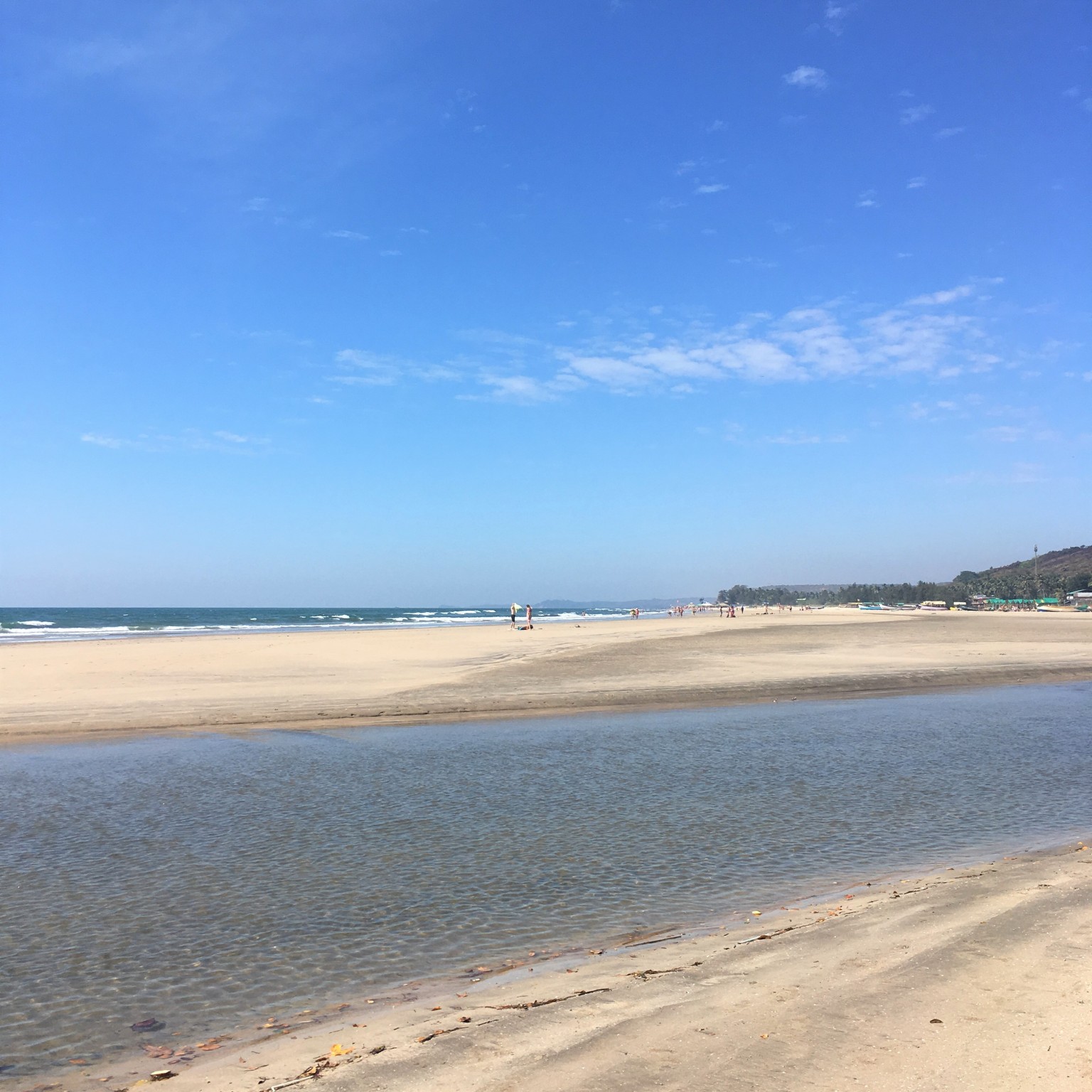 On Ashwem Beach looking north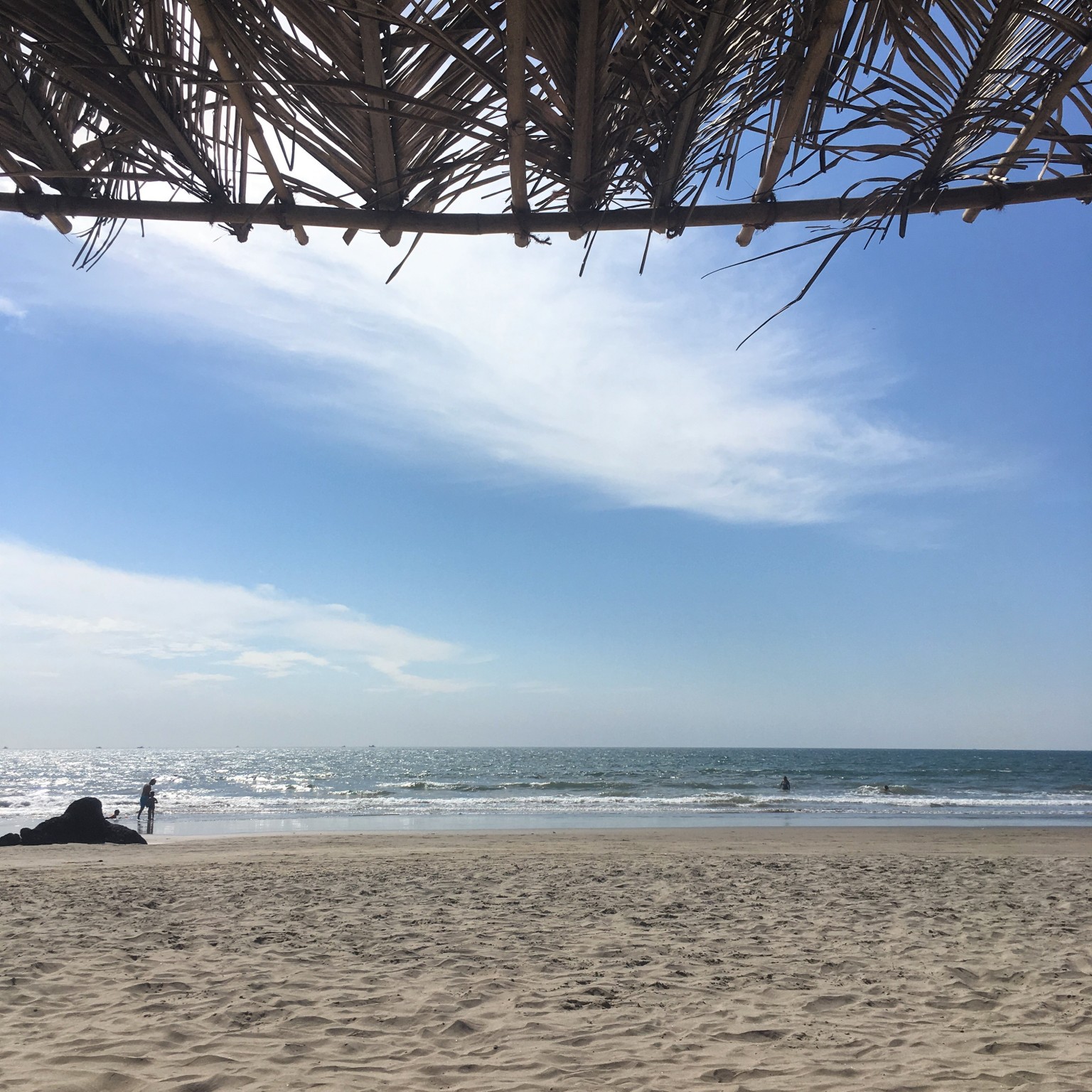 On Ashwem Beach looking out to sea
Practising partner yoga with my daughter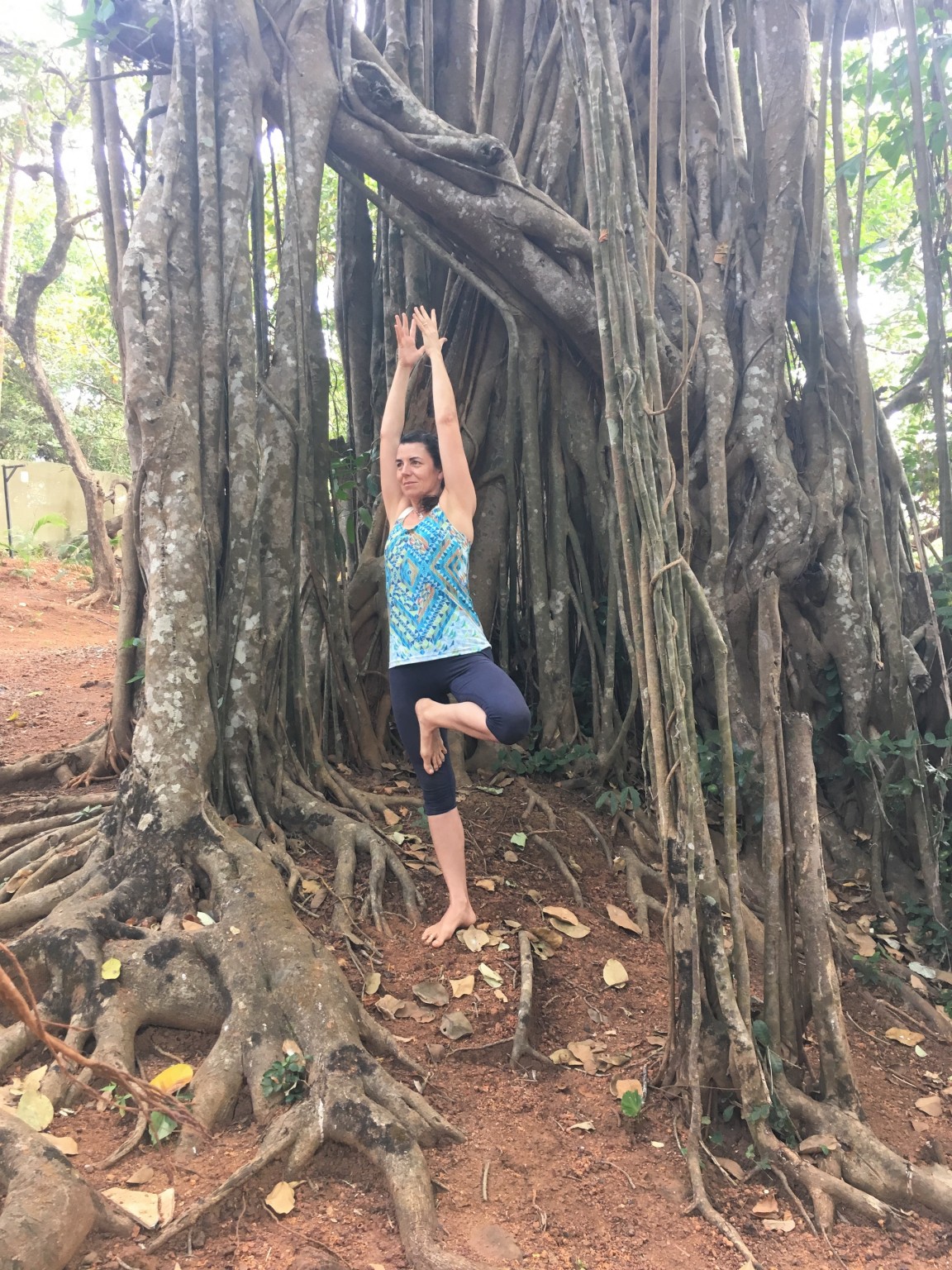 Tree Pose under an amazing Banyan Tree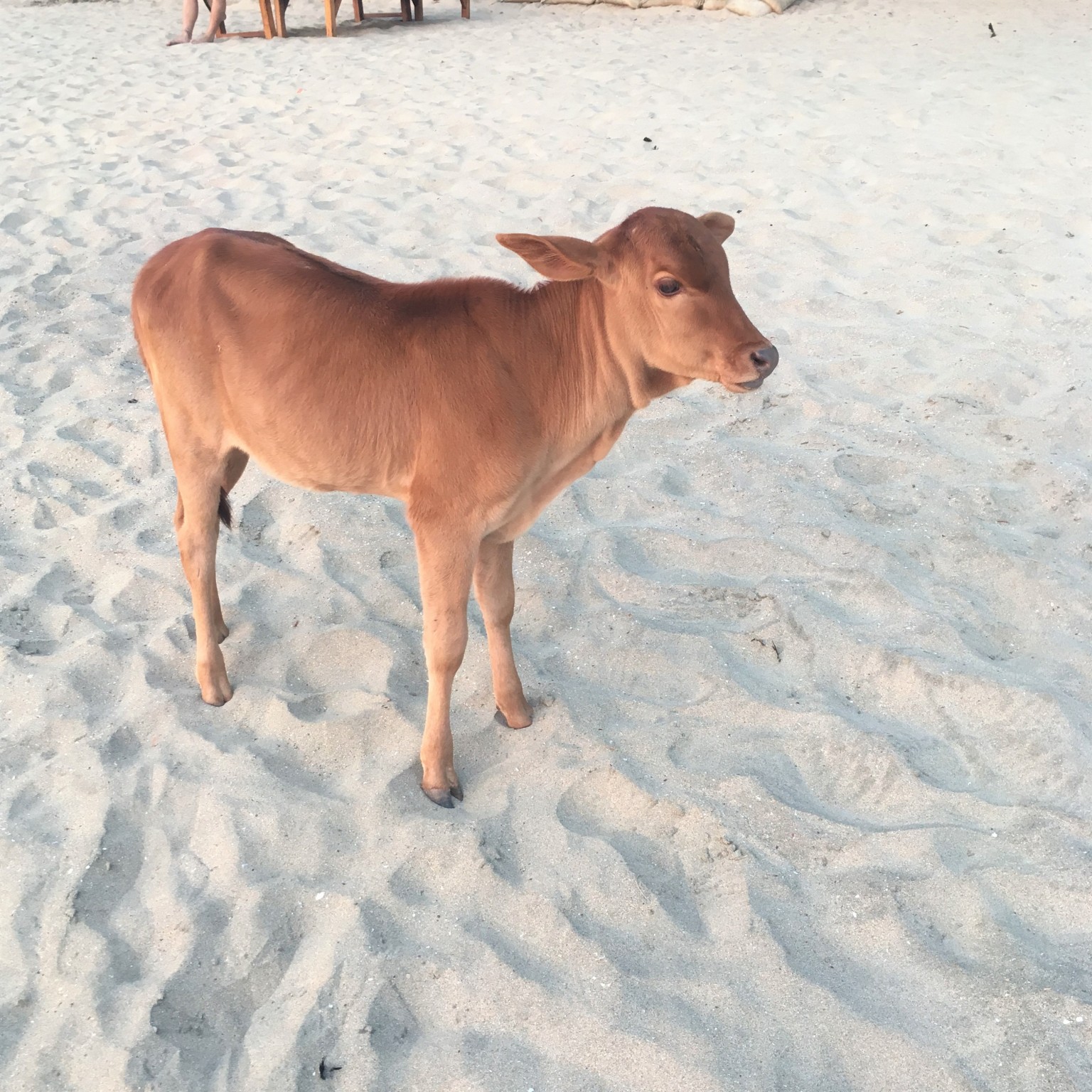 Beach Buddy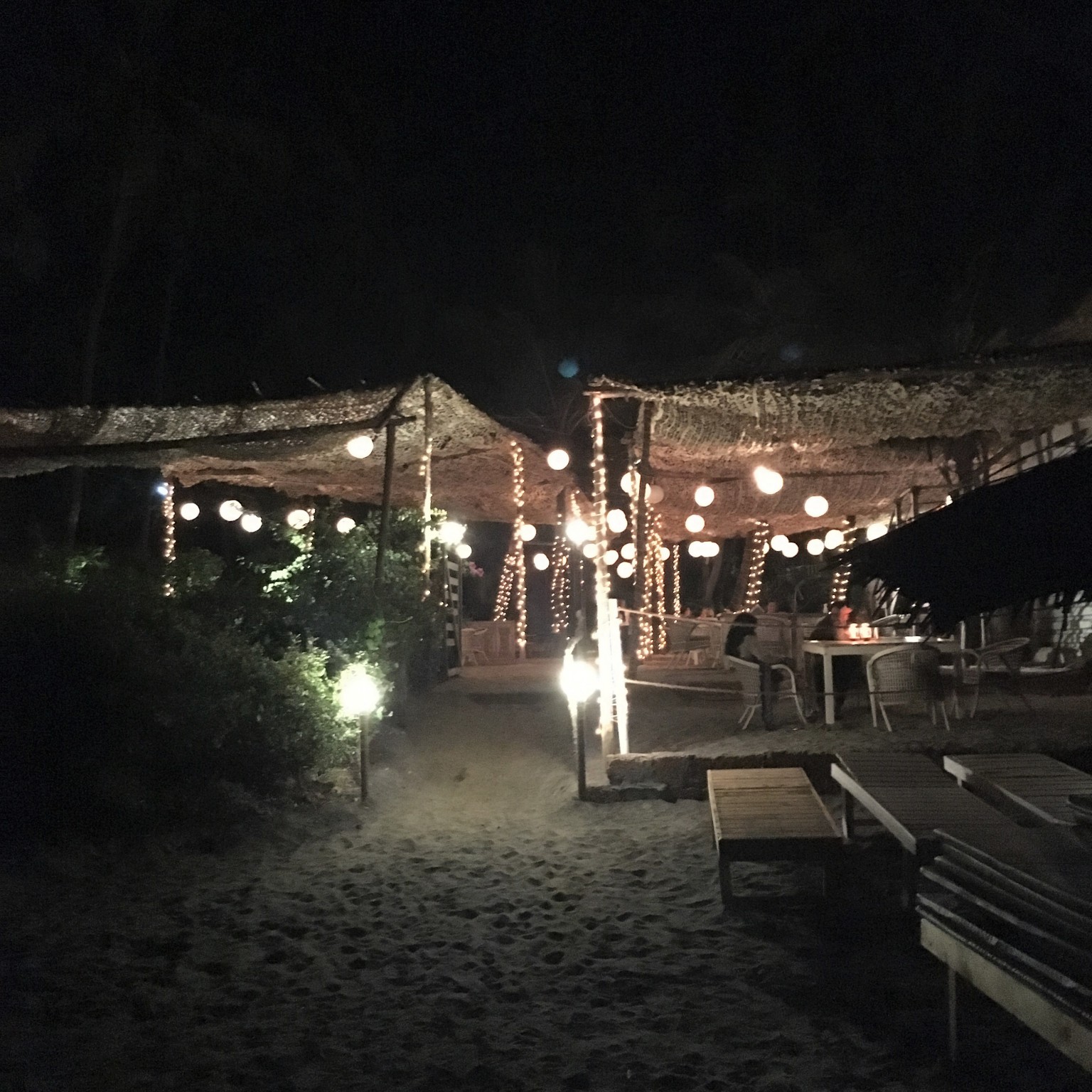 The restaurant at Anahata at night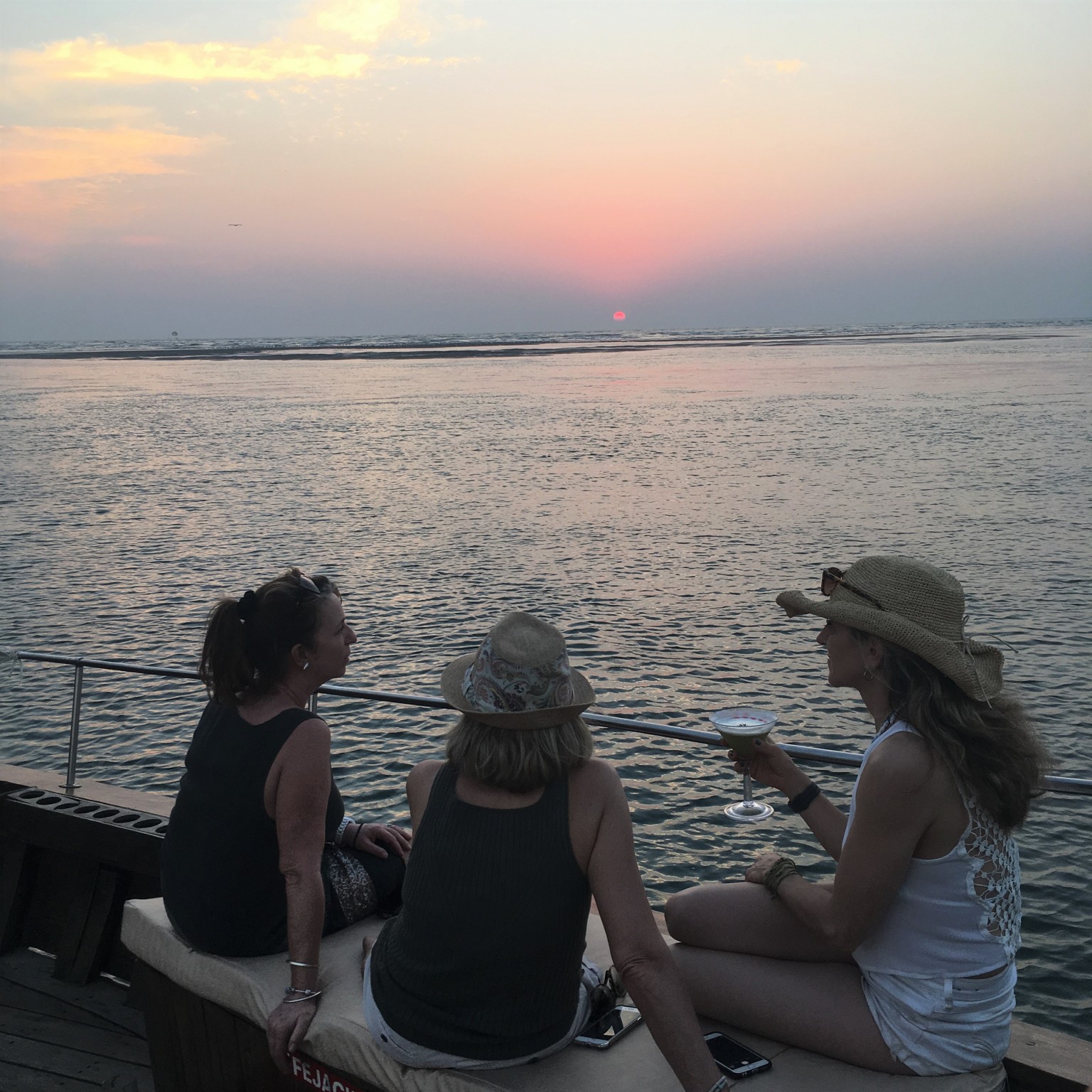 Chilling at sunset with cocktails on our boat trip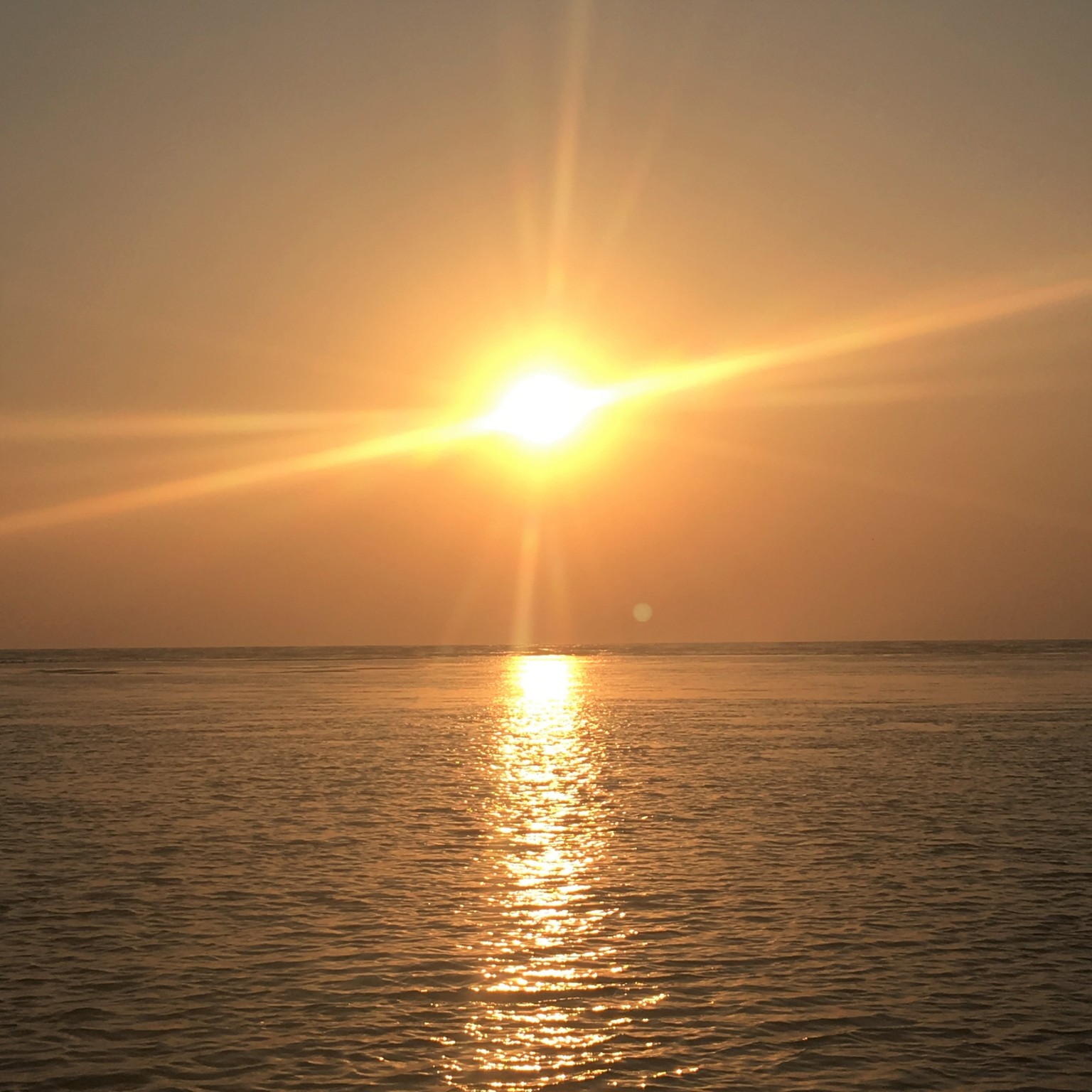 I never tire of watching the beautiful Goa sunsets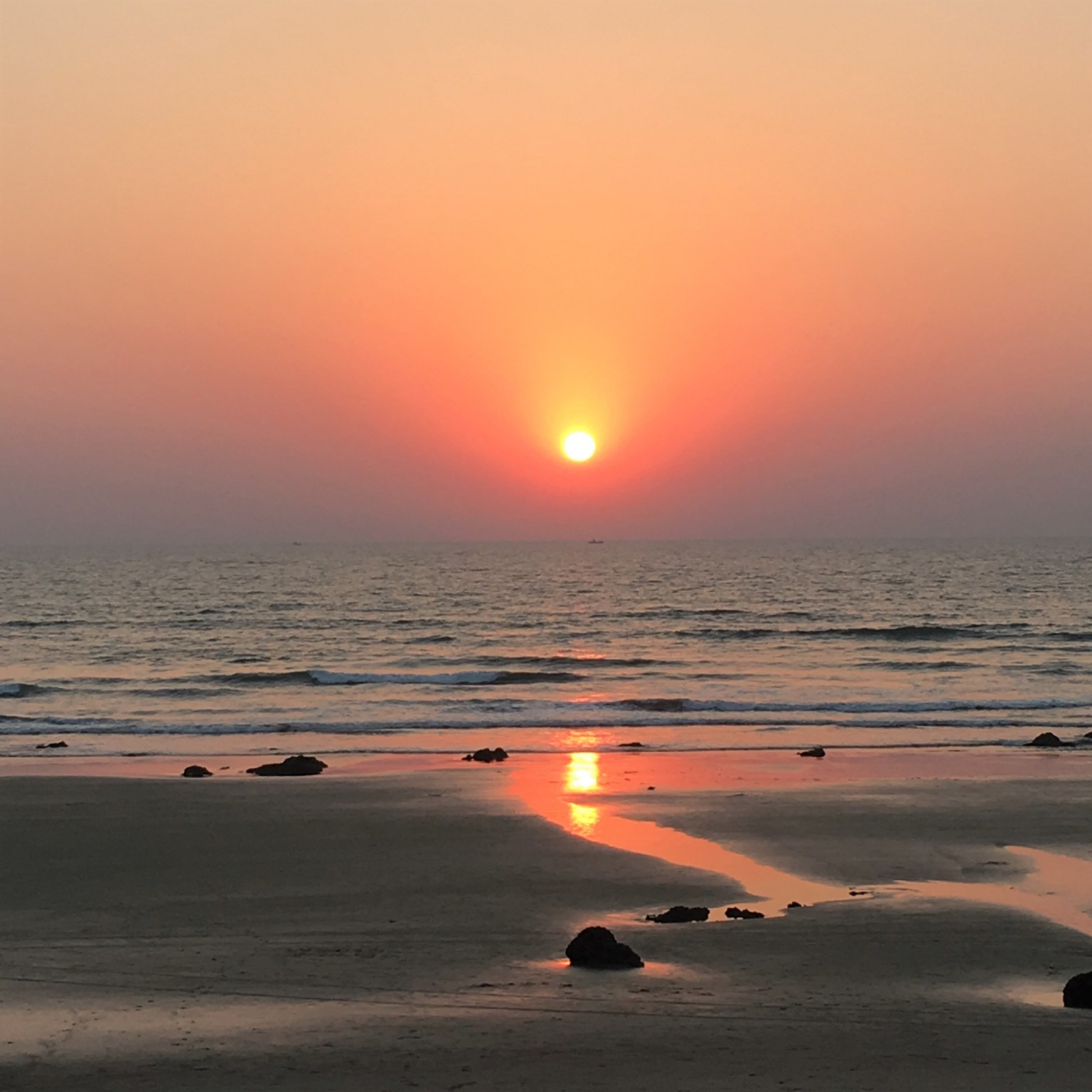 Sunset-watching from the rooftop bar. Just bliss...
This Week's Recipe... Vegan Peanut Butter Cookies
I searched online for an easy vegan cookie recipe and found this at www.chocolatecoveredkatie.com. I tested it out and the cookies came out really well. Very yummy and easy indeed - I'll definitely be making these again.
You will need:
125g peanut butter
three quarters of a teaspoon of baking powder
3 tablespoons of plain flour
65g sugar
2 tablespoons of apple sauce
half a teaspoon of vanilla extract
pinch of salt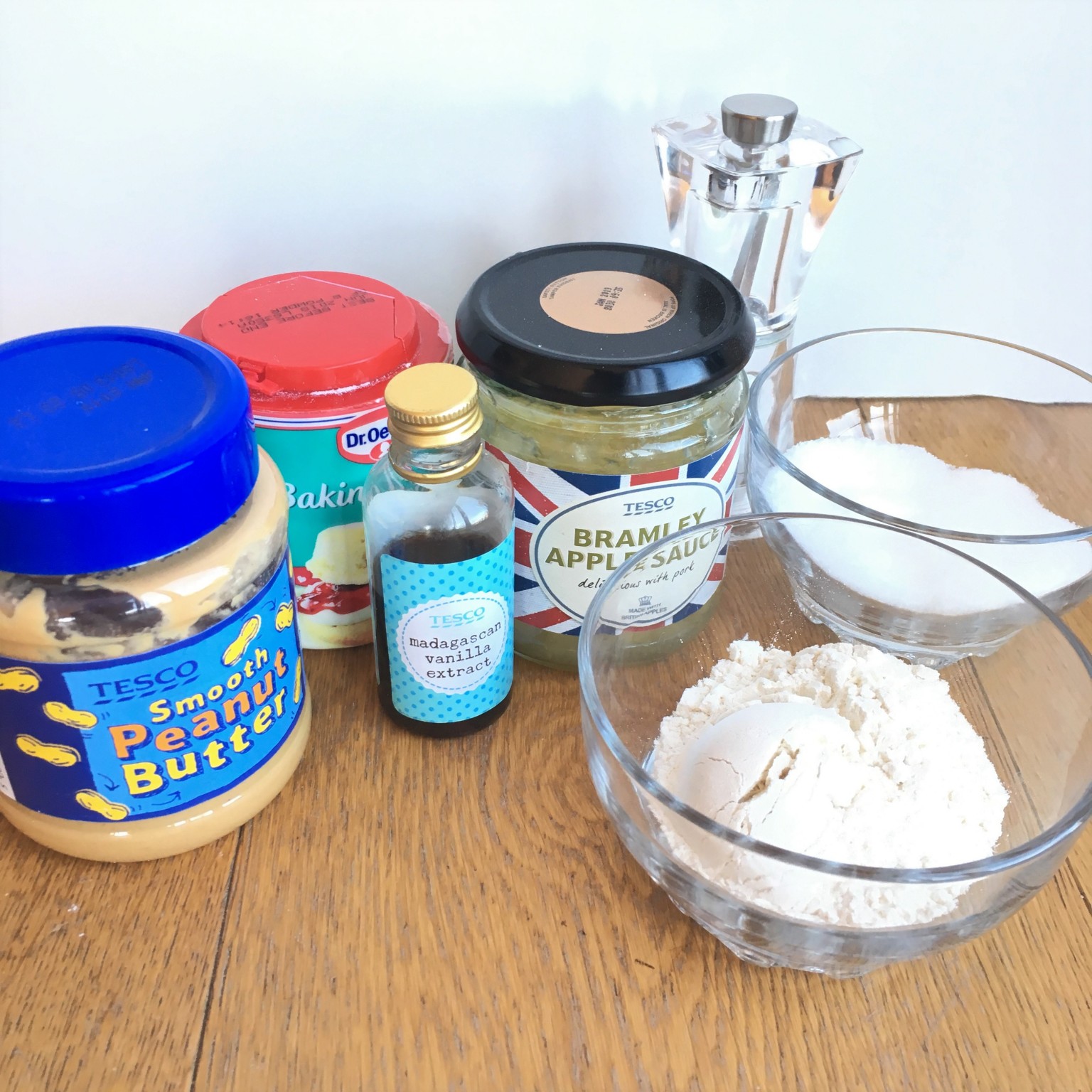 And here's how to make them:
Combine the dry ingredients in a mixing bowl.
If your peanut butter is not stir-able, gently warm to soften.
Add all remaining ingredients to the mixing bowl and stir to form a dough.
If you want soft cookies, refrigerate the dough for an hour, if you want them a bit more crunchy you can bake them straight away. You can also freeze cookie dough balls to bake at another time if you wish.
Roll into small balls, place on a greased baking sheet and give them a squash to form the cookies (this amount makes approx 7-8).
Bake in a preheated oven 350F, 180C or Gas mark 4 for 8-10 minutes. (The cookies will look quite underdone when you take them out.)
Let them cool for at least 10 minutes before removing from tray, as they firm up while cooling.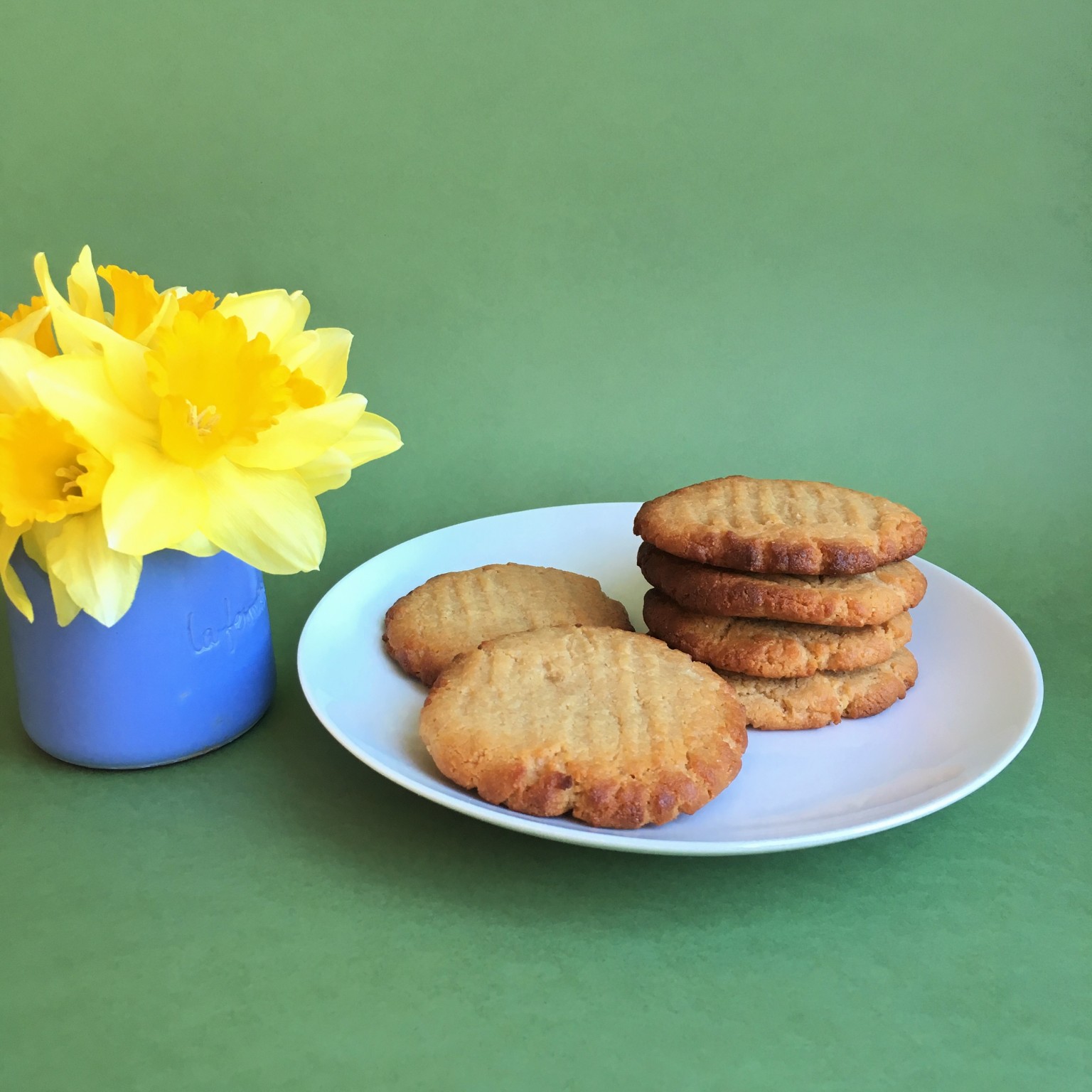 This Week's 5 Pose Flow... will stretch your legs and back, and engage your abs as you twist...
- Seated Wide-Angle Pose hands in front variation (Upavista Konasana)
- Side Seated Wide-Angle Pose (Parsva Upavista Konasana)
- Revolved Head to Knee Pose (Parivrtta Janu Sirsasana)
- Head to Knee Pose twisting variation
- Seated Wide-Angle Pose hands to legs variation (Upavista Konasana)
- Repeat on the opposite side.
Remember not to overdo it. Enjoy exploring your range of movement. Listen to your body and don't force into the stretches. Use your breath to help the muscles relax.
This Week's Musical Offering... Goa Sunset by Karunesh, a good rhythm for you to practice your Sun Salutations to...
This Week's Video... Piper...
As well as cows, horses, dogs, eagles, kites and dolphins on the beaches in Goa, all along the shoreline you can see tiny little wading birds darting in and out of the water looking for tiny crabs to eat. They are Sandpipers, so delicate with a pure white breast and the thinnest legs. I think I might have shared this video with you before but it's sweet and lovely and I think you might enjoy it even if you have seen it before.