Monday 8th January 2018 - we are all connected
Happy New Year and welcome to the first blog post of 2018. I hope you are looking forward to the year ahead and all the possibilities it brings. I love this time of year. I like the sense of letting go of the old and bringing in the new. A little time spent in review of 2017 reveals the areas that weren't quite as I had anticipated and the things that need to be adjusted, and a little time spent planning ahead allows me to factor in more of the things that I'd really like to be doing (more sleep, more yoga, more family time, more friendship, more outdoors).
The yogi follows the 'middle path' so I'm not spending too much time dwelling in the past, giving myself a hard time for the things that I didn't do and the mistakes that I made, and I'm not spending too much time planning the future because, as we all know, life throws us many curve-balls and often doesn't go the way we want it to go anyway. I like the sailing analogy of being flexible enough to go with the flow of the winds and the tides but still having my sights set on the map and the horizon so I reach my destination.
Each year I choose a mantra to be a little guidepost to help me navigate my way. In the past I have chosen 'be bold', 'be curious' and more than once I've used 'keep it simple'. I keep that mantra for the whole year and bring it to mind often, using it in my meditation practice and in daily life, exploring what benefits and opportunities it could bring me so that, when I have a dilemma or a decision to make, the phrase naturally comes to mind and points me in the right direction. This year I thought that I'd have a single word rather than a phrase and, after much careful thought, I've chosen 'connect'. The recent death of my sister-in-law has made me realise that I would like to connect more with my extended family - time goes by so quickly and we're all busy and if I don't make that little bit of extra effort it would be easy for this to slip through my fingers and we could drift away from each other (there's another sailing analogy!)
I would like to connect more in my business too - with you. So I'm going to step up and be brave this year - asking for comments and feedback and adjusting my offerings according to what people want. This is scary! I've never been comfortable with self-promotion but this yoga thing with all its physical, lifestyle and mindset benefits is useful stuff that will actually help people to take care of themselves and it needs to be shared. So I'm just going to have to take a deep breath and do it - put myself out there more and 'connect'. The reluctance comes, I think, from naturally being a bit reserved and from knowing that, if I do put my head above the parapet, someone somewhere isn't going to like it and will take a shot at me! But that is inevitable - there will always be someone who doesn't like me or what I do and that's ok - no-one can be all things to all people and the world would be a boring place if we all liked exactly the same things anyway. So, this year at Thrive Yoga I'll be inviting more comments, posting more good stuff on Social Media, not worrying about everything being perfect (I usually read this blog through about 4 times before I press 'send' - I think I can reduce that to 2!!), and generally connecting more to share things to inspire you to move, grow and generally have a great 2018.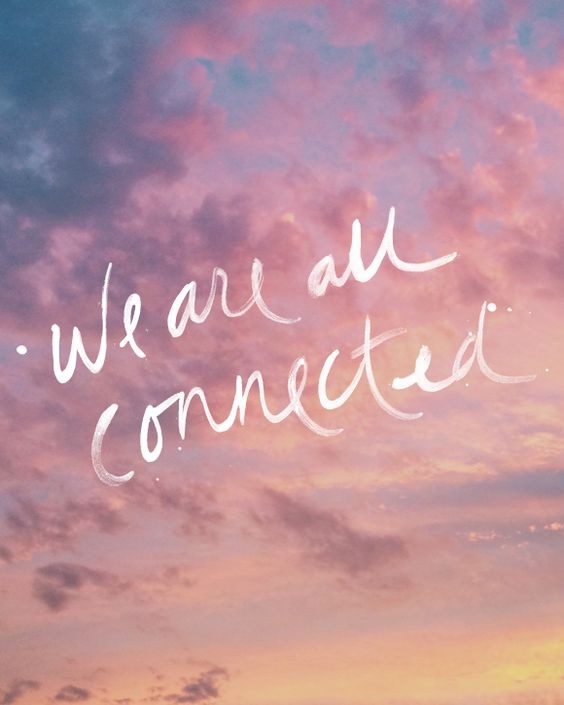 52 @ 50 no. 34 - Rugby at Twickenham
I've watched a rugby match before but not at the big stadium at Twickenham so this was a first for me. My husband is a Harlequins season ticket holder and I've been to a match at the Stoop, their nearby home ground (which holds about 14,000 people), a couple of times. I wouldn't say I'm a genuine rugby fan - I don't know all the rules - but I enjoy the energy of the game and I love it when someone gets a good run through a challenging line of defence to score a try. The Big Game is an annual event where Harlequins play their Christmas home game at Twickenham, allowing them to offer many more tickets and provide a fun, festive, family atmosphere with fireworks, musical entertainment and, this year, a tightrope walker to add to the experience. 78,000 people were at the match - a near-capacity crowd!! From the word go Harlequins were on fire and in control, which got the home crowd buzzing, and the final score was 50 points to Northampton's 21. Woo hoo! It was lots of fun and a great afternoon out with my family and friends and I'm hoping to go again in 11 months and 27 days time!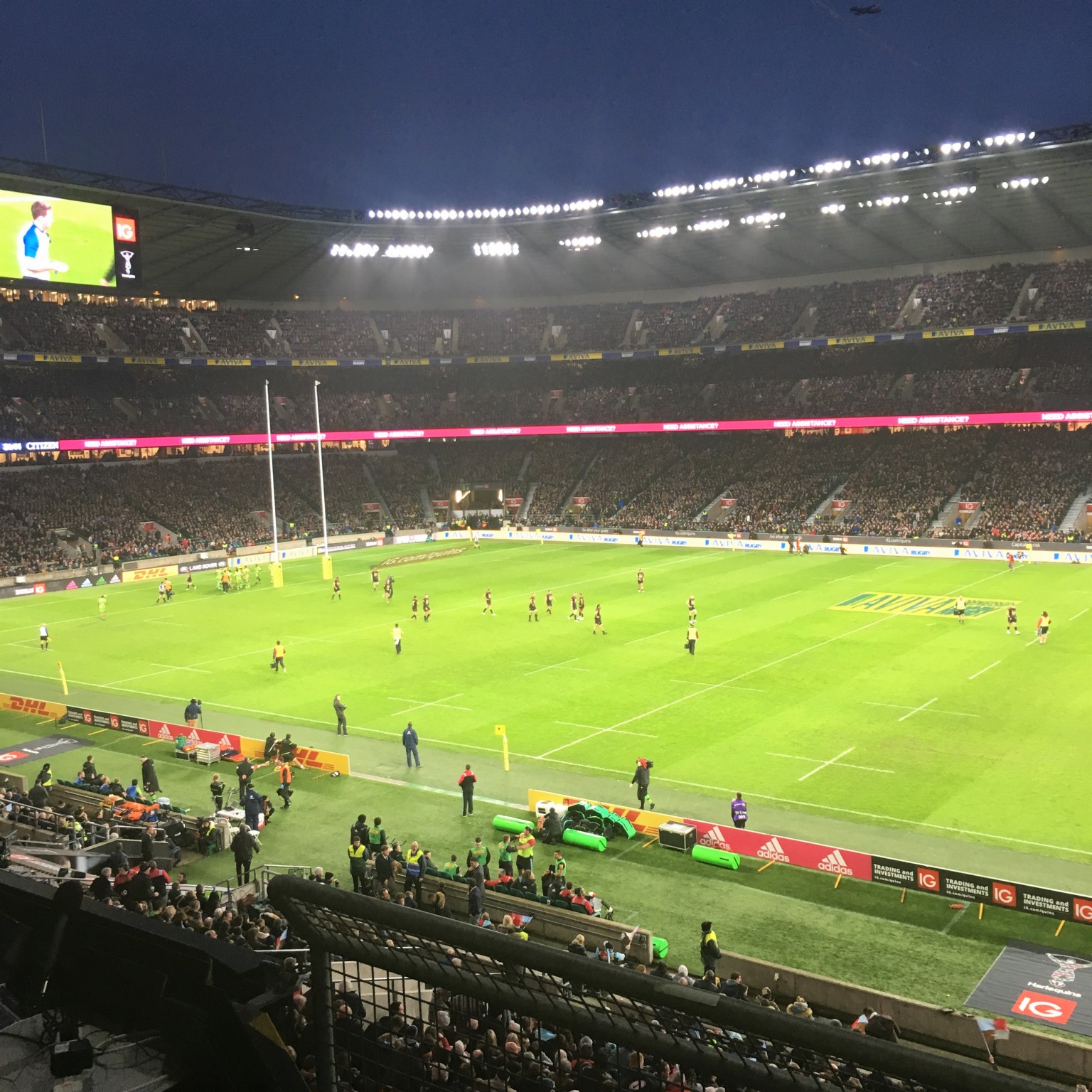 This Week's Recipe... Spinach, Broccoli and Pea Soup
Clearing the fridge out after Christmas ready to refill it with the next week's shop, I had rather a lot of spinach leaves that weren't going to get used and a very slightly limp head of broccoli so I made a batch of this soup which made enough for 3 people for lunch. Soup is a great way to use up leftovers and give you a much needed in the wintertime boost of vitamins too.
You will need...
1 tablespoon of olive oil
1 onion peeled and chopped
1 clove of garlic peeled and crushed
2 large handfuls of spinach
1 large head of broccoli broken into florets but with a bit of stalk too
250g frozen peas
1 litre of vegetable stock (I recommend Swiss Vegetable Bouillon for the best flavour)
half a teaspoon of dried mint or some fresh chopped mint
Salt and pepper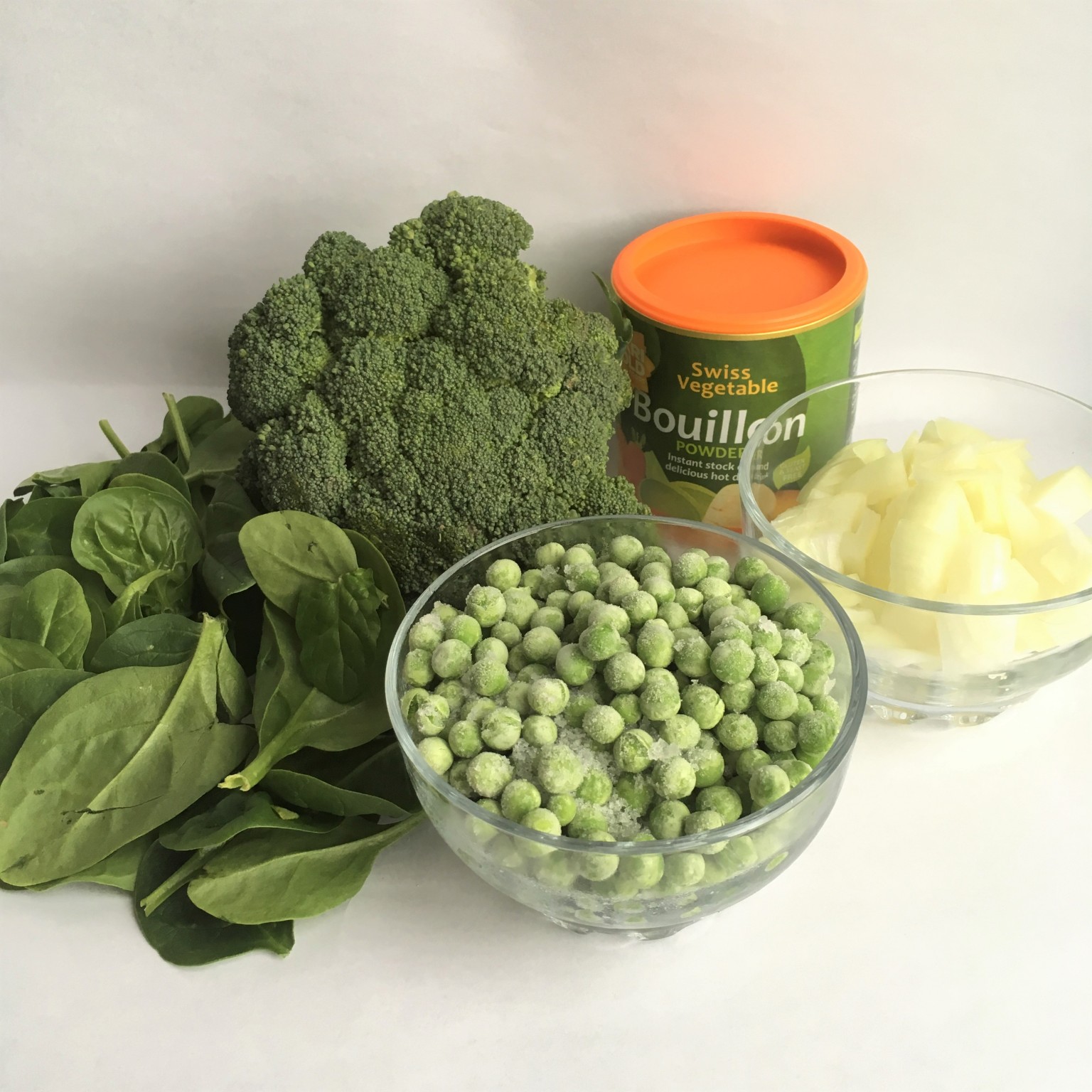 And here's how to make it:
Heat the oil in a large saucepan, add the onion and garlic and fry very gently until soft.
Add the broccoli and stalks and cover with the stock. Bring to the boil and simmer for about 10 minutes.
Add the peas and simmer for about 5 minutes.
Add the spinach and simmer until soft.
Add the salt, pepper and mint and remove from the heat.
Allow to cool enough so you can blend it until smooth.
Reheat gently and serve with warm, crusty bread and an optional swirl of natural yoghurt or a crumble of blue cheese.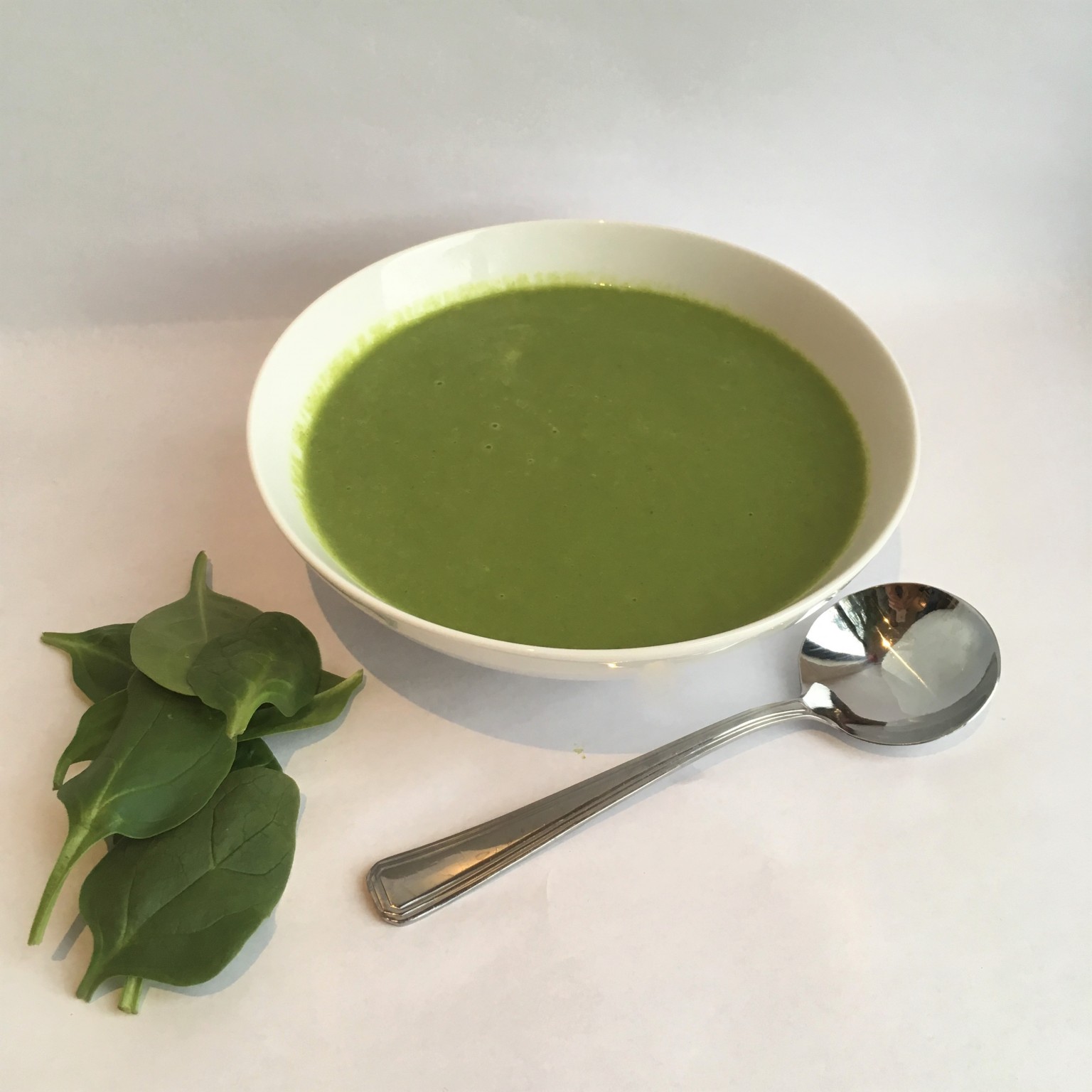 This Week's Musical Offering... A New Day by Laya Project - a steady rhythm to practice your Sun Salutations (and this week's Thrive Yoga members' class) to.
This Week's Video... I think I might have shared this before but it's worth repeating - especially with my New Year's theme of 'connect'...
So, please connect with me and others who share your love of yoga, either over on the Thrive Yoga Facebook page, or at Instagram. This week I'll be adding a comments section to the Blog so we can chat there, and for those of you who are Thrive Yoga members, you can now add comments below each online class - please ask me any questions about the class, individual poses, any problems you are experiencing and any insights you might have to share with others. I'll do my best to check in regularly and keep it all updated. I'm looking forward to connecting with you in the year ahead. Namaste.