Saturday 16th December - Coughs and Ginger and Comfort and Joy
A Bit About... Simple Ayurvedic Cold Remedies
I've been a bit 'under the weather' this week. I've had a cold with an interesting array of symptoms ranging from sore throat to swollen eyes.
I'm becoming more and more interested in Ayurveda, the ancient healing tradition from India. It is a holistic way to look after yourself for ultimate health and wellbeing and offers both preventative practices and healing for common ailments and conditions. So instead of reaching for the Lemsip I dug out my copy of The Complete Book of Ayurvedic Home Remedies by Dr Vasant Lad (one of the world's leading experts in Ayurvedic medicine) and tried a few things to heal my cold. Here are a few that were really helpful:
Cloves for a Cough:
To help reduce a cough, place a clove under your tongue and leave it there. It will release its healing aroma and oils for hours before it loses its flavour and starts to disintegrate, and then you can replace it with another one. I have genuinely found this a helpful thing to do over the last couple of days. Cloves have many healing properties including being anti-microbial, anti-inflammatory, having high amounts of antioxidants which strengthen the immune system and protect the body from the effects of free radicals, and being an effective pain killer. I'd never really thought about or used cloves much before, apart from using them to make pomanders when I was a child, but on one of my more recent visits to India I visited a spice farm and learned that they are the dried flower buds from an evergreen tree!
Ginger Steam Inhaler:
We all know that steaming your face over a bowl of hot water can help relieve blocked nose and sinuses. I sometimes do it with eucalyptus oil but I've never tried ginger before. Ayurvedic medicine states that ginger has many healing properties including being anti-inflammatory, anti-nausea, and also diaphoretic, which means that it promotes sweating, warming the body from the inside. Boil 1 teaspoon of freshly grated ginger and 1 pint of water in a saucepan. Remove from the heat, carefully place a towel over your head and inhale the steam.
Ginger Tea:
To make a soothing tea, slice 20-40g of fresh ginger and steep it in a cup of hot water. Add a slice of lemon and/or a drop of honey for extra vitamin C and anti-bacterial properties.
Note: Dr Lad advises not consuming ginger and aspirin together as they are both blood thinners.
Gargle with Salt Water:
It will help loosen mucus and soothe and heal a sore throat - dissolve a quarter of a teaspoon of salt in a cup of hot water and gargle 3 times a day for best results.
A few other tips to help your cold heal faster: cut out dairy from your diet as it can increase the production of mucus, and cut out sugar too as bacteria and viruses thrive on it. Rest enough - it's such an important part of the healing process. Take some Vitamin C, drink lots of warm water to keep yourself hydrated and try some alternate nostril breathing (Nadi Sodhana) too to help relieve congestion.
I'm feeling better now and I do think that these simple remedies have helped my recovery. I've especially loved the slowly dissolving clove one and now have a little pot of cloves in my bag just in case I ever need one. Try it and see if it works for you too.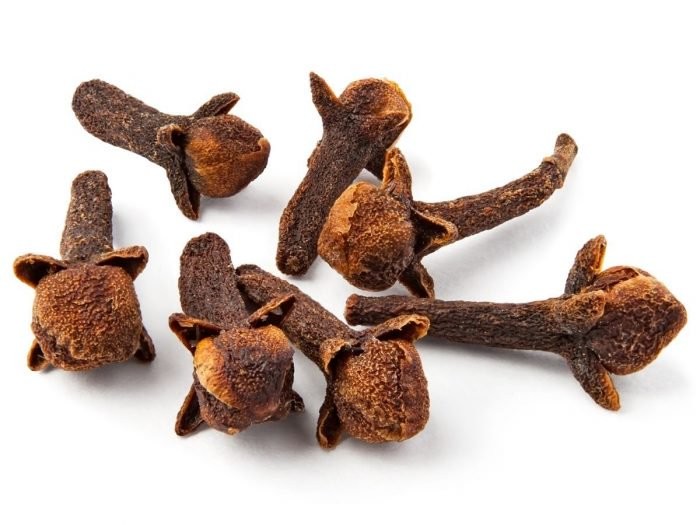 Comfort & Joy - my 6-day self-care challenge that I'm running next week
I'm guessing you're rushing around buying presents, planning meals, decorating house and tree, organising others and basically pulling the whole Christmas thing together. It's just what seems to happen at this time of year. The To-Do List is so long it needs an additional page and it's easy to get caught up with the stress and anxiety of trying to get everything done. It's also easy to forget about yourself and remember to take a breather. The temptation is to just push on through, but if you're running on empty you're more likely to get ill, become irritable and not enjoy yourself.
As an antidote to this I'm running a 6-day self-care challenge starting on Monday 18th December. It's not really a challenge - I hope it will be a pleasure - it's a promise to yourself to do one small enjoyable, nourishing thing each day, just for you. On each of the 6 days I'll send you an email with some quick and simple self-care tips for you to choose from. The challenge will be to actually do it rather than just think about it! I'll be sharing some short yoga sequences, breathing practices and meditations too and there will also be an optional Facebook group where we can connect and inspire each other. I've done a couple of these 'challenges' before and they've been lots of fun and I've had really good feedback from them so I hope you'll join me for some Comfort & Joy and sign up by clicking the link below. Please share it with your friends and family members too so that the message of taking a little time for some self-care spreads out into the world.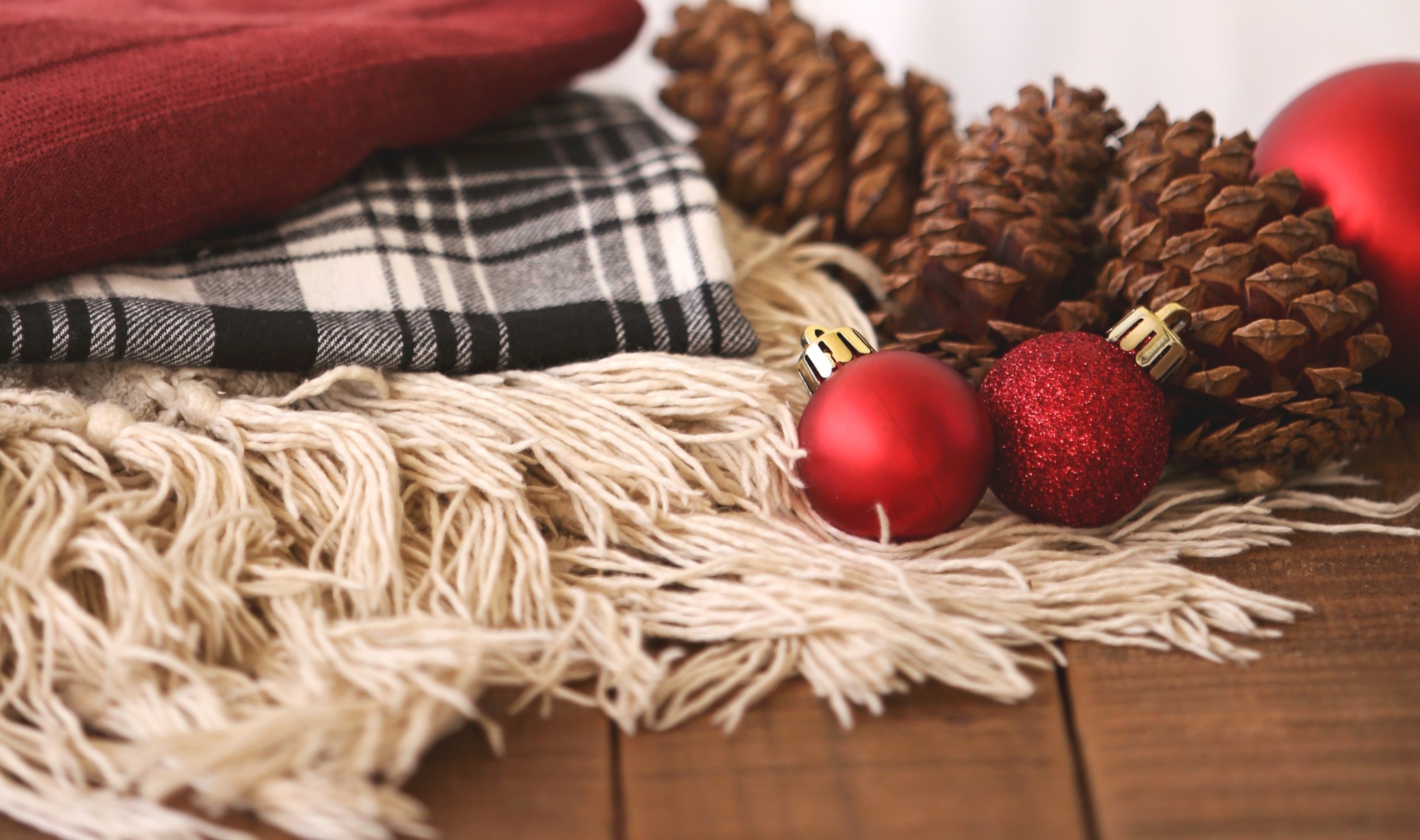 This Week's Recipe... Vegetarian and Vegan Christmas Dinner
As I've been feeling a bit under par this week cooking up new dishes has not really been on my agenda. I've been eating for optimum nutrition to help my body recover (lots of soups and green juices) but I haven't been trying out any new recipes. So this week I'd like to share a video from two young chefs who create and share vegan recipes.
Veganism is on the rise and, in response to the growing demand, the supermarkets are stocking more and more animal-free foods. Chefs are getting more creative and the days of soggy nut roast are, fortunately, far behind us. Eating a more plant-based diet is the way forward for our planet too. Cheap factory-farmed meat is not an environmentally sustainable way to produce food, it's not good for our bodies and it's definitely not good for our animal friends who share the Earth with us - something has to change. And it is, with people like this showing us that vegan food can be simple and delicious.
If you're entertaining vegetarians and vegans this Christmas then I'm sure you'd find a tasty but simple recipe on the BOSH! website that everyone would love. And even if you're not having veggie friends round why not try something new and different and explore some plant-based meals. I'll be trying their Mushroom Wellington as shown in the video below - it looks delicious (here's the link to the recipe).
This Week's Musical Offering...
The hang drum is a flying-saucer shaped, metal musical instrument with indentations that produce different notes and tones (a bit like a steel pan). The musician sits on the floor with the drum in front of them and plays it with their hands to create a very distinctive and peacefully melodic sound. I'm sharing some music from the Hang Drum Project - the first track is a particular favourite and I've also included the whole album, Banyan, in case you like it and want to listen to more...
This Week's Video...
... will inspire you. No doubt about that. As we come to the end of the year there is a natural tendency to reflect on how it has been and to look forward to the coming year with all its possibilities. I love the feeling of leaving behind the old and moving on towards the new. I like to choose a word or a short phrase to guide me in the year ahead and help me to make decisions about the way I'm living ('Keep it Simple' and 'Be Bold' are favourites and have been used more than once).
The recent death of my sister-in-law has been a powerful reminder that we never really know what's around the corner and we shouldn't put off doing the things we want to do or live life in the way we want to live it. Although I haven't chosen my word yet (I'll need to sit down in a quiet place after Christmas with a notebook, a cup of tea and no deadlines), I'm being drawn towards the word 'connect'.
Will you be thinking about how you want to live your life in 2018? Is there something that has held you back from doing the thing that you'd really love to do? Very often it's our old friend Fear that keeps us stuck in our comfortable, familiar existence. Watch this video and it might just prompt you to reconsider and realise that the only thing stopping you is you ...
Have a good week. Thanks for reading.