Monday 9th October - Let Go, Let Go, Let Go
52 @ 50 no. 30 - Becoming a Dog Fosterer...
So. Never done this before! It would appear that one dog wasn't enough for me and I decided to get another one. But it was with a slight twist - I wasn't intending to keep this one. I was going to be a Fosterer.
I've already rescued one dog from the hardships and extreme temperatures of Romania (-37 degrees last winter!) and life in a concrete pen and she's been with our family for a year now so I thought it would be good to help another one. I've fundraised for the organisation that helps these unfortunate souls but, as well as financial assistance, they need temporary places for the dogs to come into so they can settle in and be assessed before being rehomed in their 'forever home'. There are never enough foster homes - it's a hard, although rewarding, job helping these stressed and often completely untrained street dogs to readjust. I knew I would become attached, I knew it would be hard to give it up and I knew I would be sad but, if I managed to do it, I would be giving a lost and unloved dog the chance of a new life.
I chose to help Holly. She's about 7 years old and had been in kennels in Romania for over a year after being found on the streets. The info provided said she was calm and kind and friendly, she was medium sized and I liked the look of her so I asked Give a Dog a Home UK to put things in motion for Holly to begin her journey. She went through a series of inoculations and healthchecks, was issued with a canine passport and then endured a 4 day journey across Europe in a van before arriving in the UK. I collected her from the M25 service station at Cobham (which felt a precarious and slightly dodgy place to do a handover!) and brought her home. We went straight from the crate in the back of the car to the garden where she was finally able to stretch her legs and do what dogs need to do in a little more dignified way. I kept her lead on just in case she tried to do a runner (you never know!) but although she was obviously very scared and stressed she was such a good girl. I fed her, dunked her in the bath and then left her in her new home under my desk in my office to rest undisturbed.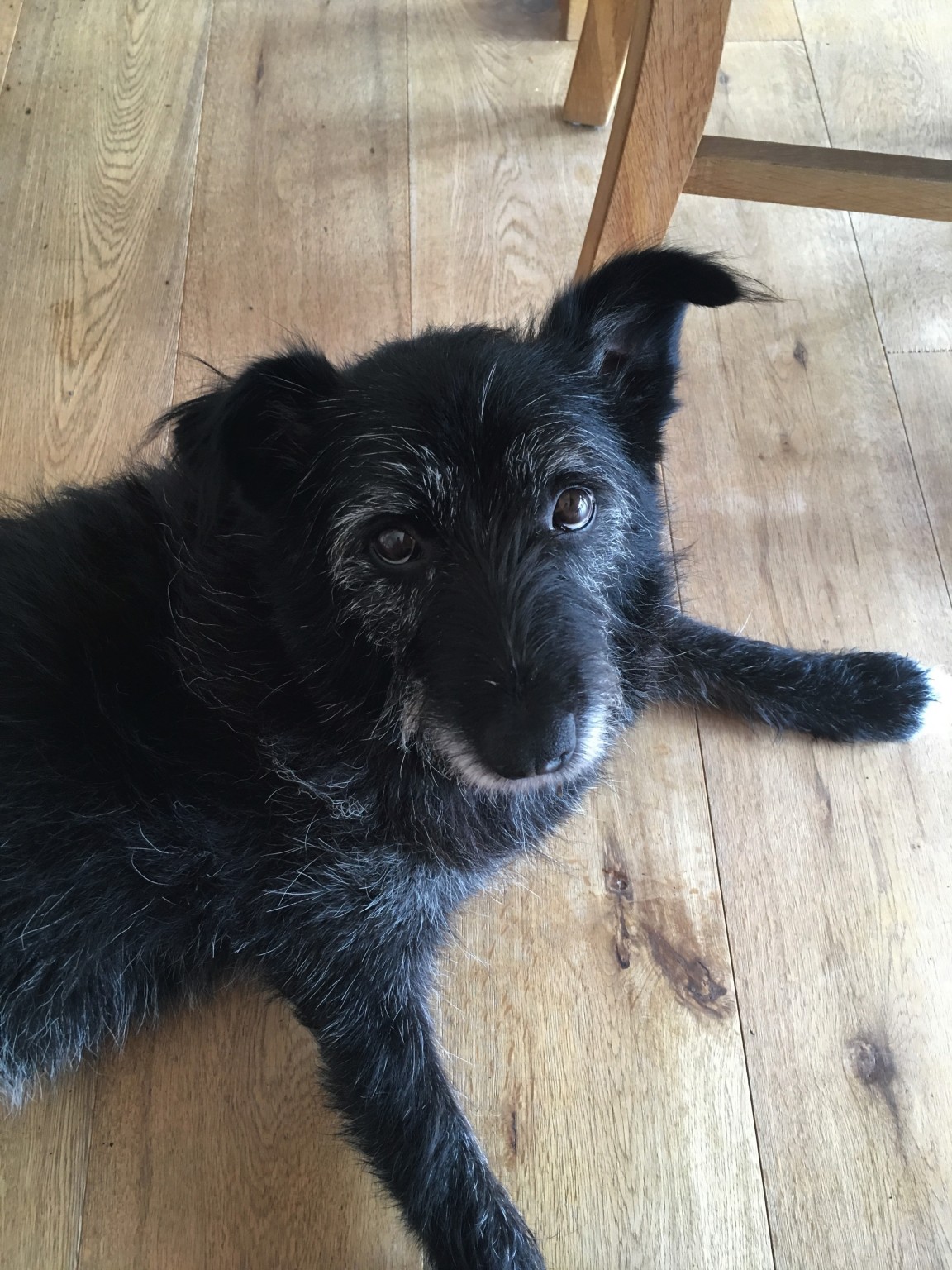 During the days that followed she blossomed. She got to know the routine, walked happily beside me without pulling, took no notice of Flo being slightly unkind to her (she was jealous!), was completely clean in the house, was friendly, waggy, funny and really a joy to have around. Bit by bit she joined in with the family, sitting with us in the evening, mooching round the garden during the day and wanting to play. She learned to sit for her food bowl and to have her lead put on. She learned the hard way about glass patio doors(!) and she learned that life is good. She stayed with us for 3 weeks during which time a lady spotted her on the Give a Dog a Home website, fell for her charms and wanted to adopt her. She was homechecked, visited Holly to make sure she liked her and then told me she would come back to collect her the next day.
It was with a mixture of happiness and sadness that I let her go. Such is the yin and the yang of life. I was happy that she had a new person and a comfy home just for herself and sad that she would be leaving us and we would no longer have the pleasure of her kind and funny character. The morning of her departure I looked her in the eyes and thanked her for being such a good girl, trusting humans again after who knows what she had endured in the past, and for being the perfect foster dog for my first attempt. I think she knew she'd done a good job training me. I cried. And I'm crying a little now too as I write this because I miss her. But this is how I knew it would be. This is what it's like being a fosterer. My mission is accomplished and I have helped a lost being find it's place in the world. Holly will have a warm bed and a kind owner and never be hungry again. And I have to let go. I say it all the time when I'm teaching my classes and we settle down to rest in Savasana - "let go, let go, let go". So I did.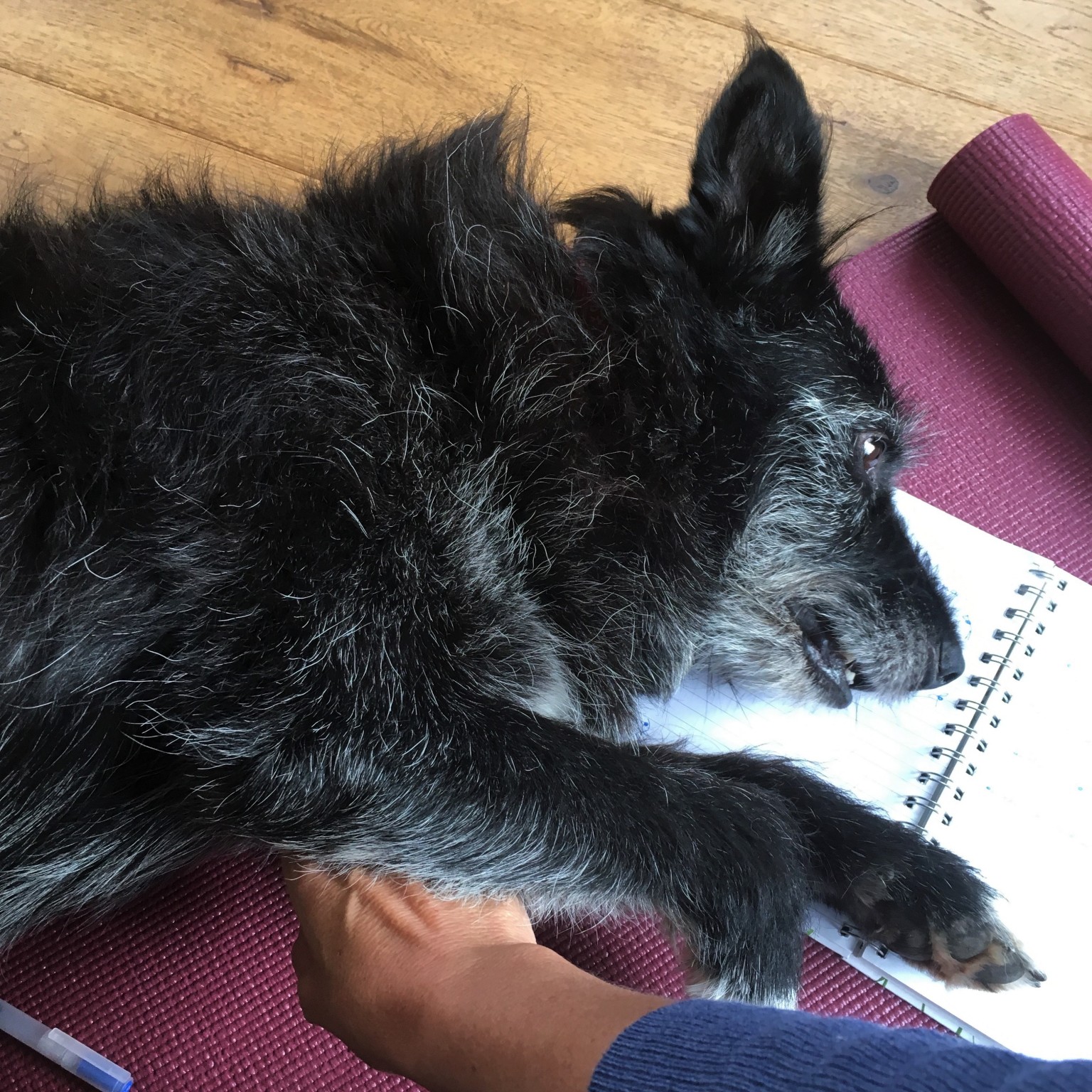 Holly helping with my lesson plans!
Yoga is a paradox. So much of it is about control - controlling the breath through pranayama, the mind through meditation, and the body as we move through the shapes of the poses - and committing to the practice is a discipline in itself. And yet, just on the other side of that control lies freedom. When we practice Pranayama we can experience lightness and space and expansiveness - a sense of ebb and flow and gentle rhythm. When we lie on the mat in Savasana after a 90 minute practice we feel a sense of release and we relax, let go and do nothing for 10 minutes. And in meditation we create a quiet place to pause and unscramble the busy thoughts and in doing so receive clarity and, again, space.
Life is like this too. We have to balance control, so things don't fall apart and we don't live in chaos, with the release of the little things that don't really matter. What we learn on the yoga mat helps us when we are 'off the mat' and out there living our daily lives. As we learn to ride the waves of instability in balance poses, holding for a moment longer than we thought we could, and not minding when we do fall out of it, so we can apply this in circumstances where we come up against challenge. For example, when a project we have been working on doesn't go according to plan we can use what we practise on the mat to let go of the intended outcome and how we think things "should" be and brush ourselves off and start afresh. We learn from the mistakes we have made and we grow and evolve. We learn to let go of negative thoughts and be more in the present moment rather than leaning back into the past or forward into the future so much. It's not easy, I know, but it comes with practice and awareness. When we can let go of the past and all the stuff that really doesn't serve us, we can open up to more of that sense of ease and flow that makes us recognise we're only human and that we are glad to be alive and living this precious life.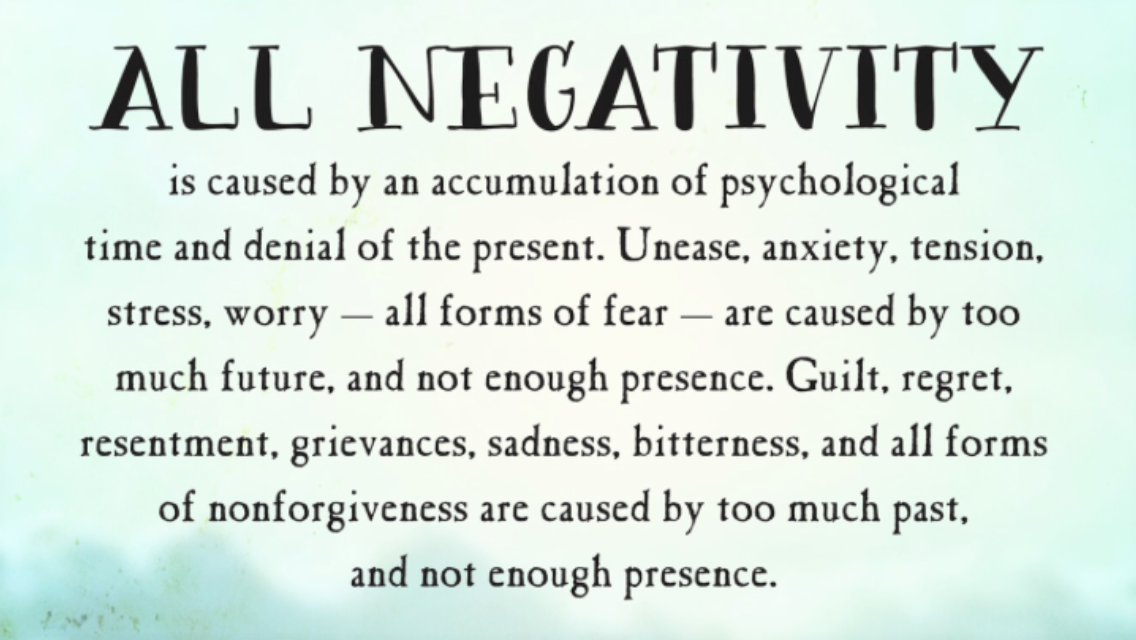 This week's recipe... Warm Roasted Sweet Potato and Carrot Salad
This started off as just sweet potato salad but I didn't have quite enough sweet potatoes so I added some carrots too which turned out to be a good decision! This dish is a nice addition to a salad, making it feel a bit more hearty and nourishing. It has a lovely garlicky, lemony dressing and it was just as delicious cold from the fridge the following day
You will need:
2 medium sweet potatoes
2 medium carrots
olive oil
salt and pepper
and for the dressing:
small handful of corriander
small handful of mint
2 cloves of garlic, crushed
1 teaspoon of fresh ginger (I cheated and used a tube)
2 teaspoons of runny honey
2 tablespoons of olive oil
grated zest and juice of half a lemon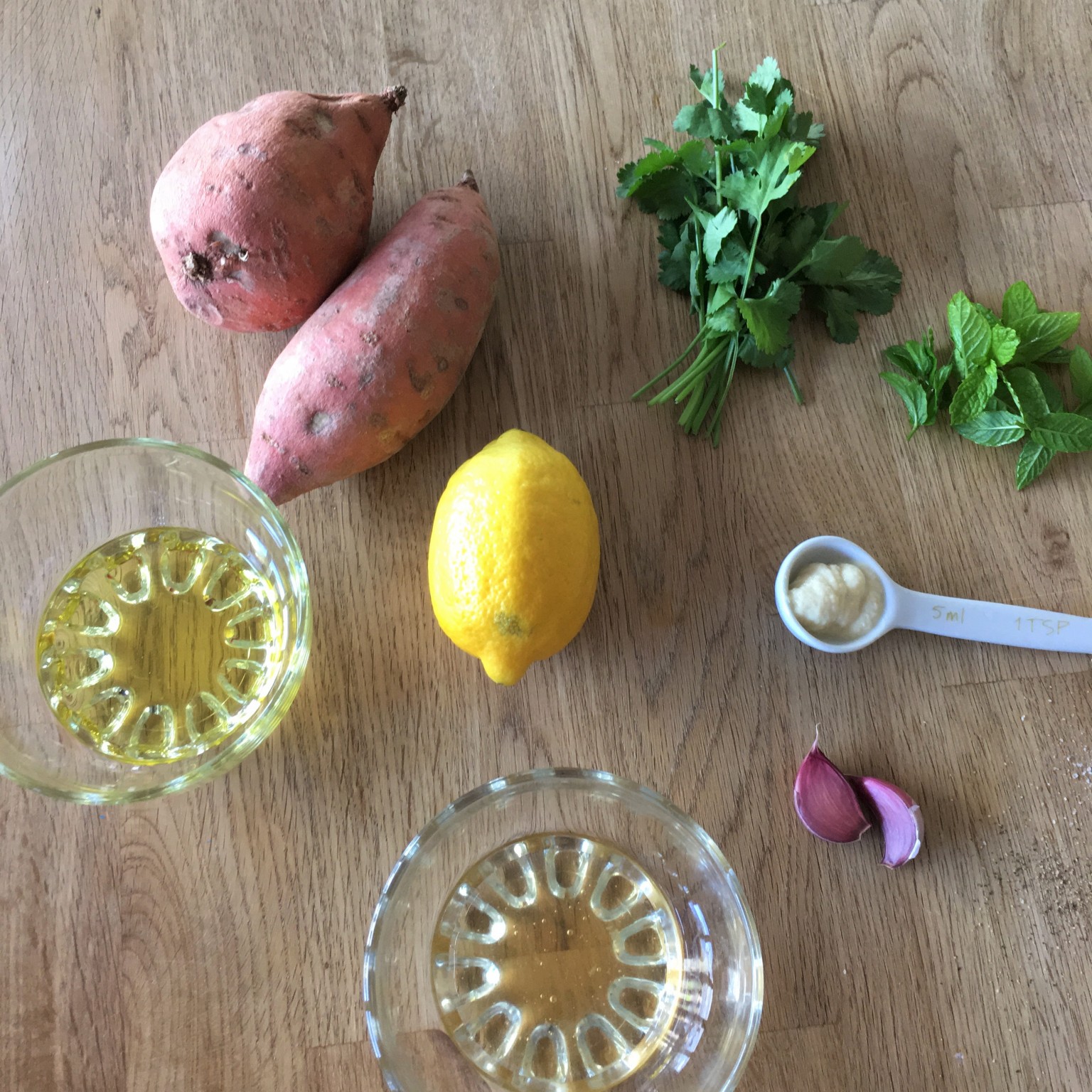 And here's how to make it:
Preheat the oven to 180c/350F/Gas mark 4.
Peel and chop the sweet potato and carrot into small chunks and place in a baking tray, stirring in some olive oil and salt and pepper.
Bake for 25-30 minutes, turning occasionally, until tender and starting to brown.
For the dressing, put all the ingredients into a blender and blend until smooth.
Add half of the dressing to the warm vegetables and mix well. Serve with the remainder of the dressing, a little extra grated lemon zest and a bit of chopped coriander to garnish.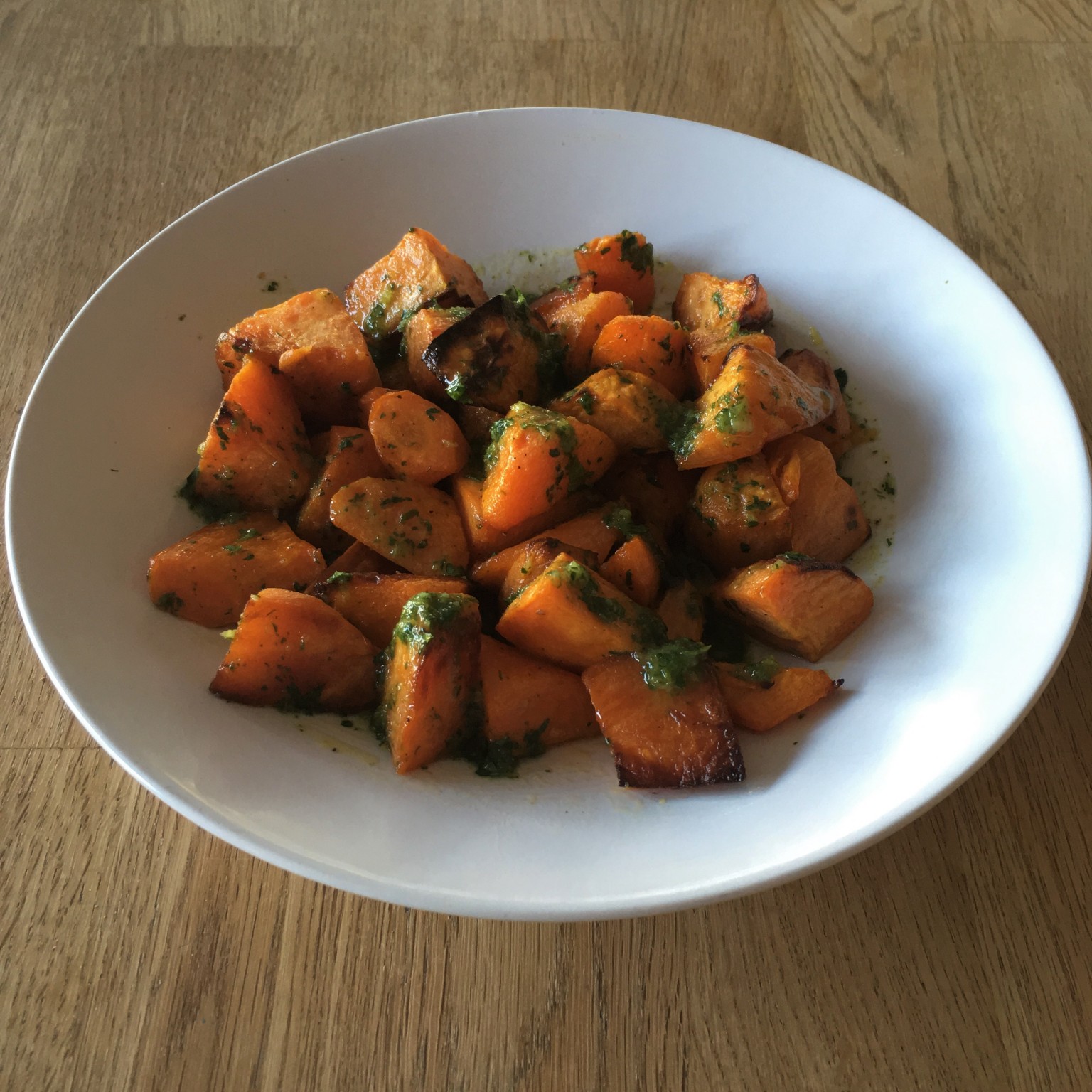 This week's musical offering... is called Letting Go by Liquid Mind. This is a very relaxing track that I often play in my Restorative Yoga classes. Pause in your busy day. Close your eyes. Breathe deeply and let go...
This week's video... comes from Soul Pancake - the same people that bring you one of my all-time and much-shared favourites, Kid President (anyone familiar with Kid President think he reminds them of Liam from Bake Off? Or is that just me?). This video asks people aged from 1-100 what they feel their purpose in life is. Many different answers - I resonated especially with those at 0.24, 0.27, 1.08, 1.12, 1.26, 2.09 and 2.20. How about you?