Friday 15th September - Movement and Mindfulness and a Little Bit of Mother Nature's Magic
52@50 no. 29 - An Introduction to the Alexander Technique
Where did the time go? I haven't done a blog post for ages! The first part of the summer holidays was relaxing and, as I mention below, there was lots of time to take things slowly and relax my routine a bit. The second half - not so much! But that's the yin and yang of life I guess - the shadow and the light - and you don't get one without the other...
So the summer holidays have drawn to a close. I'd like to hope that the feeling of summer, with sunshine, blue skies, green foliage on the trees and abundant flowers in my garden will continue for a little while longer. Even though August was cloudy and grey (apart from the glorious Bank Holiday weekend) the long, light evenings and warmer temperatures of summer have energised me and lifted my mood. The thought of a cold, dark winter ahead, however, brings a little inward contraction of dismay. The change of the seasons rolls on whether I like it or not, and there are ways to help manage the transition into autumn which I'll be sharing next week. However, the footage from the US of the devastation and heartbreak caused by Hurricane Harvey, and now Hurricane Irma, have made me make a promise to myself not to moan about the weather here in the UK - we are lucky to have a more benign climate with fewer extremes.
The summer break held, for me, an overarching theme of self-care. It gave me time to blur the edges of my usually timetabled life. There are no school day to work around and less yoga classes scheduled too. There is room to be spontaneous with outings and activities and even mealtimes. It's very refreshing and relaxing to let the day just unfold at its own pace. I appreciate that not everyone has the opportunity to step back from their work and their timetable and that makes me feel more gratitude and savour this free time even more.
I've had time to take a number of yoga classes, have a lovely massage and also try an Alexander Technique session. I've been curious about the Alexander Technique for a while now but haven't known exactly what it involves, so I took myself off to my local complimentary healthcare clinic, Fine Fettle Multi-healthcare in Bookham, Surrey for an introductory session. You can view their website and the many therapies and treatments they offer here. The Alexander Technique is a method of mindful movement. It teaches you how to move, stand, lie and sit for the greatest ease and comfort. It looks at habits that you have accumulated over many years and brings your awareness to them so that you can, with mindful repetition, loosen and change them for greater wellbeing and ease in your life. It is gentle, subtle and slow and relaxing.
My session started with a short chat about my general health with the practitioner, Ann James, who has been an Alexander Technique therapist for many years. She then asked me to sit down on a stool but first to describe exactly 'how' I would sit down. The act of sitting down is not something I think about very often - I just do it. As a yogi I have awareness of my body when I 'am' sitting but not so much when I am actually doing the sitting down! But that's the point! It got my awareness focussed on the action. She did some gentle movements with my back and shoulders to see where I was holding tension and to make sure my back was in alignment. This is important - when the back is aligned well the rest of the body can be easy and relaxed. There is also emphasis placed on the awareness of the breath. (Sound familiar? There are a lot of parallels with yoga here). We finished with a few minutes lying in 'constructive rest' - just like Savasana but with the knees bent.
You can't go to this treatment and expect it to 'fix' you just like that. The therapist shines a light on where the problem is and how to change it but you have to do the work, slowly and gradually, to make a change for your greater good. Again, it's a bit like yoga - as yogis we are always bringing ourselves out of the busy-ness and into mindfulness and, with practice, that spreads out from our time 'on the mat' and out into our daily life. The Alexander Technique does this too and helps you discover a more relaxed and comfortable way of living your life.
Here's a short video to explain a bit more and you can go to www.alexandertechnique.com for a complete guide to this practice and www.alexandertechnique.co.uk to find teachers, courses and workshops near you if you think this would be worth investigating further.
This Week's Recipe... Courgette Soup
If you're a vegetable grower there's the distinct possibility that you currently have more courgettes than you know what to do with! When I have grown them in the past I couldn't resist sowing more seeds than I needed just in case some didn't germinate. Then when they all did I couldn't throw the seedlings away even though I knew I'd end up with loads of plants and way too many courgettes (many of which turned into marrows). So if you're searching for ways to use up your surplus, try this simple soup. It's quick and easy to make and is very healthy too. Courgettes are low in calories but have good levels of anti-oxidants, Vitamin A, Vitamin C and Potassium. And if you don't grow courgettes they're readily and cheaply available in the shops right now.
You will need:
1 medium onion
2 medium or large courgettes
1 potato
Some milk (I used soya milk)
1 litre of stock made from Marigold Vegetable Bouillon
Olive oil for frying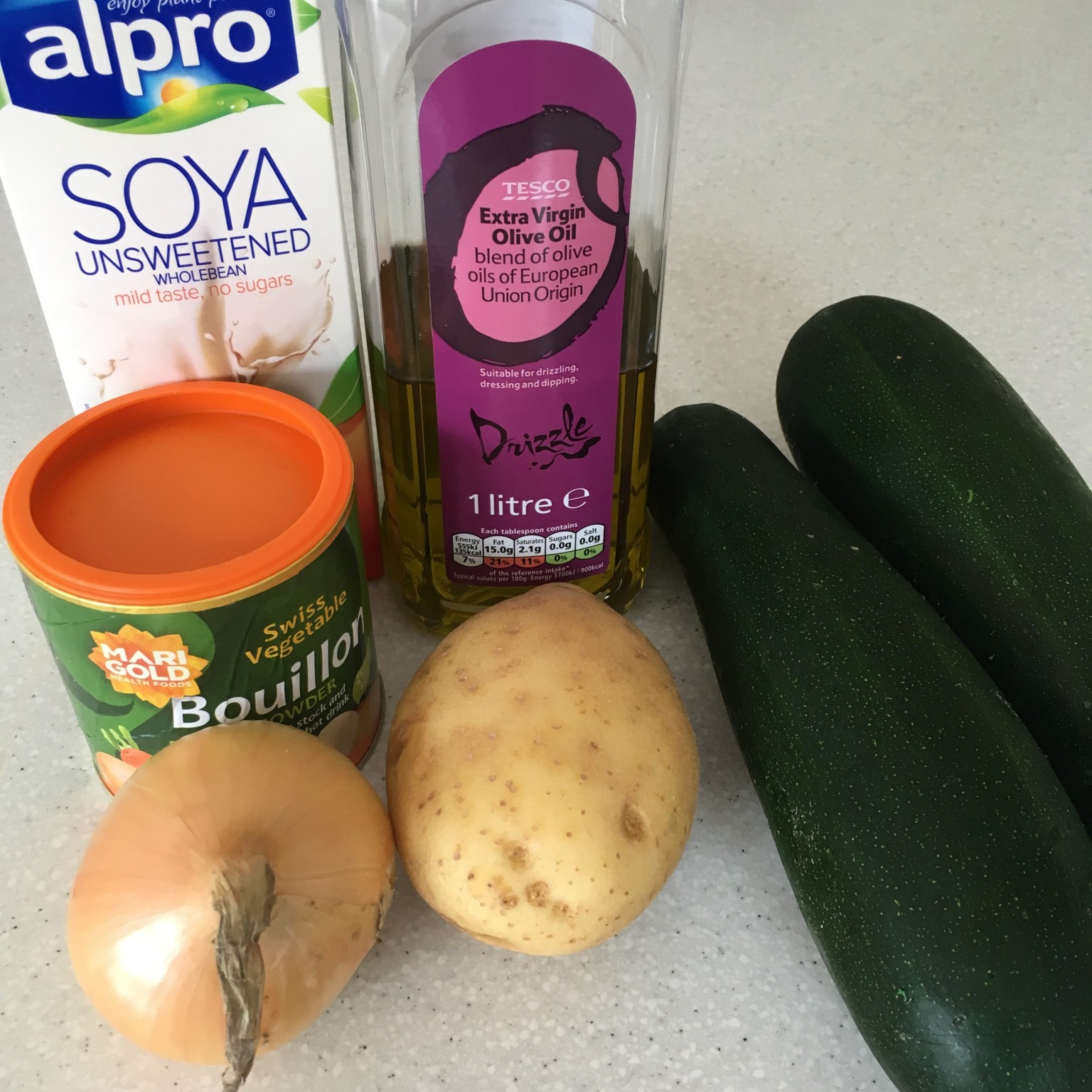 And here's how to make it:
Chop and fry the onions gently in a large saucepan in a little olive oil until tender.
Slice the courgettes, peel and chop the potato and add both to the pan to fry gently for about 5 minutes, stirring often.
Add the stock and simmer for 40-45 minutes.
Allow to cool enough so you can put it in a liquidiser and blend until smooth.
Use the milk to adjust the consistency.
Season to taste.
Reheat gently and serve.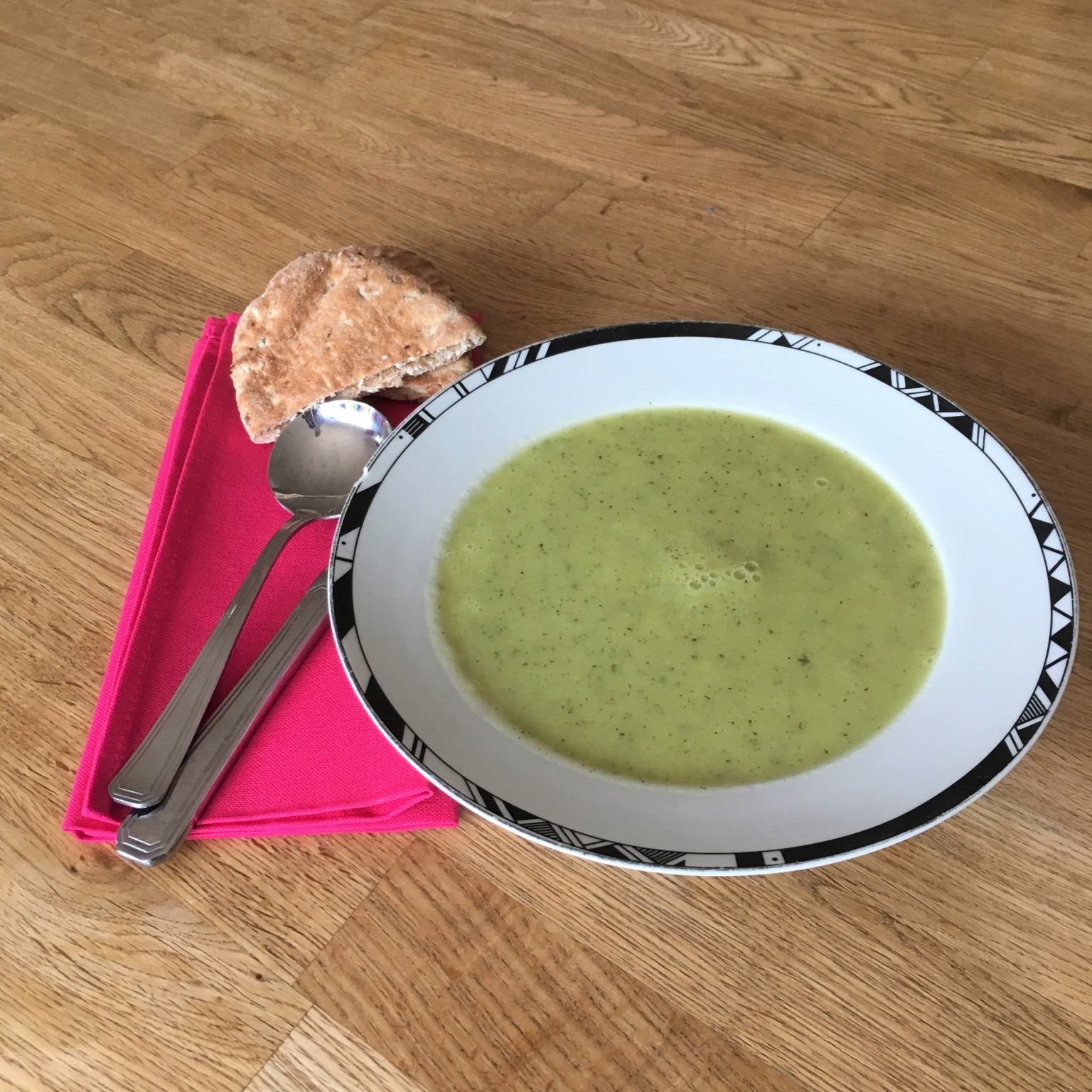 This Week's Musical Offering... Le Onde (The Waves) by Ludovico Einaudi
This is a wonderful piece of music from one of the best-loved, still-living, composers. The video that accompanies it is lovely too - mesmeric and meditative. Take a few minutes to sit back, relax and enjoy...
This Week's Video...
The Ocean Film Festival is a collection of short films about people, wildlife and projects with the common theme of a connection to the ocean. This inspiring - and often awe-inspiring - programme is being shown at theatres around the country and it's coming to Dorking on Thursday 5th October and London from 16th-21st October. If you'd like to be entertained with stories about the power and peace of the ocean and those who live, work and play in it, click here to view the calender and book tickets, and you can view the trailer in the video below. I've been before and it is as interesting and enthralling as it looks... I can't wait to go again...