Monday 6th March - Rainbows
52@50 no 22 - Visiting Borough Market
I'd never been to Borough Market before last Friday. I've been meaning to for ages but somehow never got round to it. I'm glad I finally made it there. It's London's oldest food market (there's been a market on the site near London Bridge since 1014) and it's home to a wide range of artisan traders selling everything from bread and cheese, to fruit and veg, to beer and wine. It has a good energy about it - it's busy and buzzing - and it's a riot of colours and smells and tastes. I bought myself lunch - a box of rice, lentil stew, spicy cabbage and carrot and green beans from an Ethopian street food stall - and I bought a bag of organic granola (it's yummy). And I enjoyed a very special hot chocolate and coffee hybrid, enhanced with a shot of salted caramel vodka!!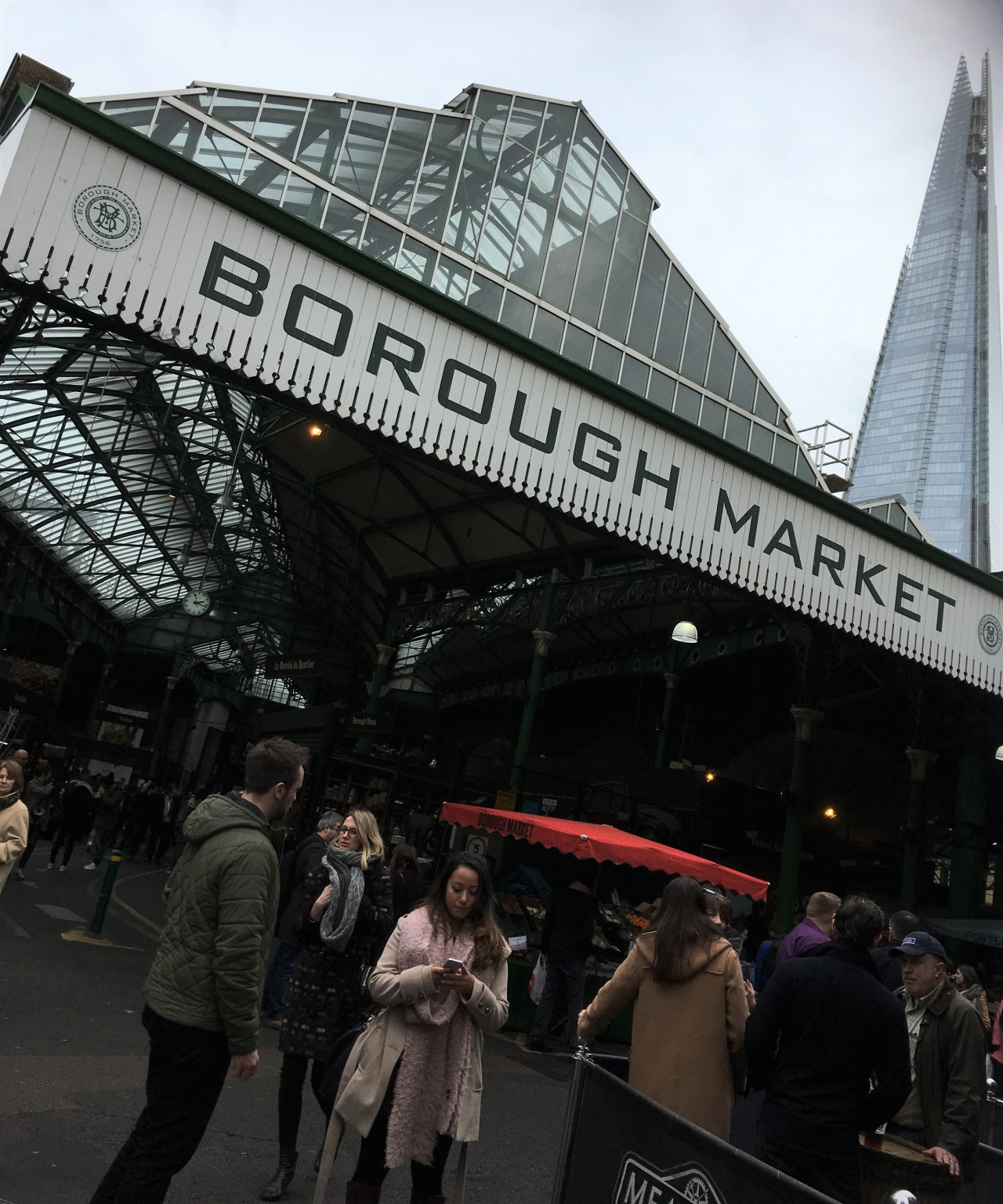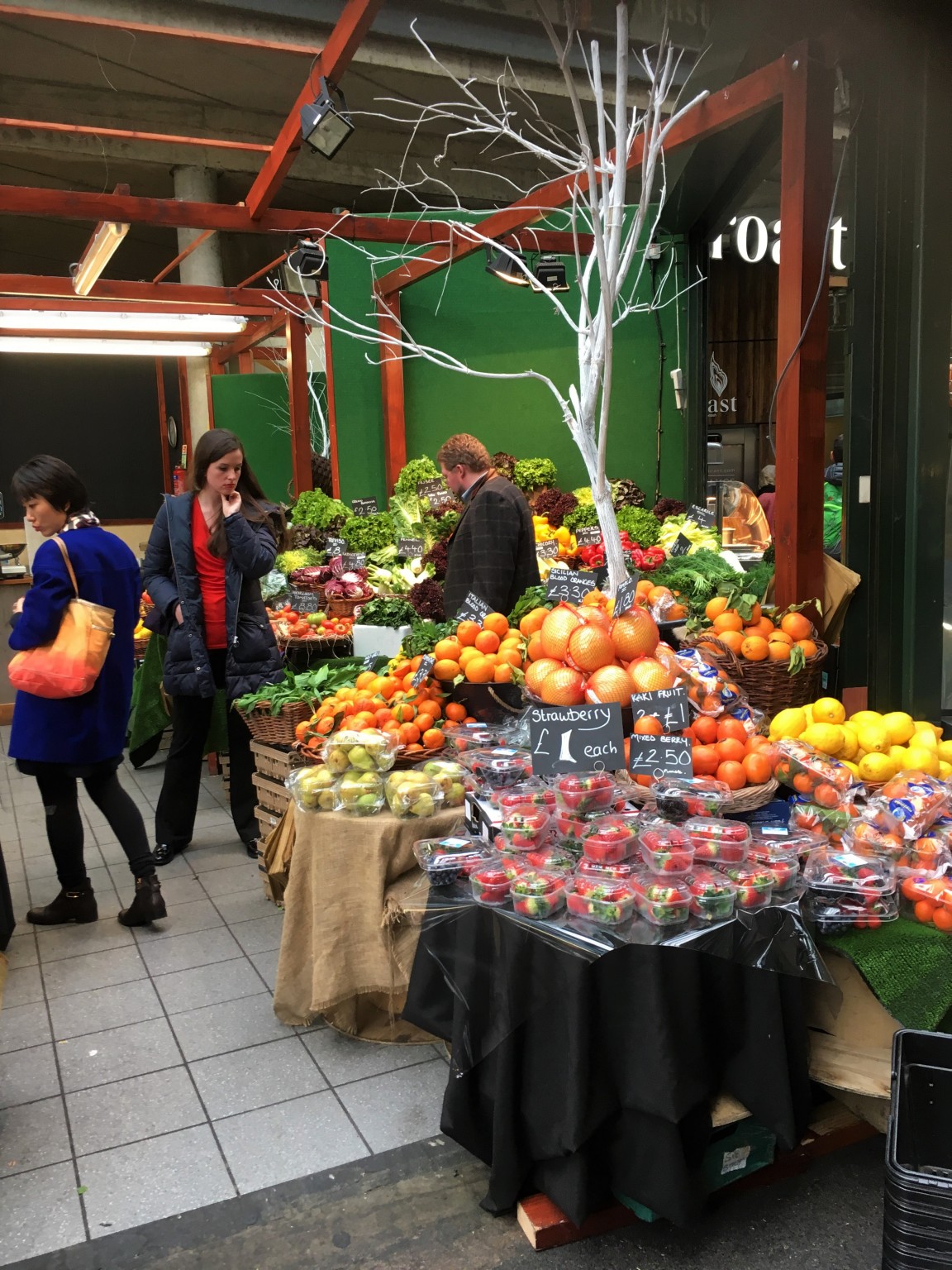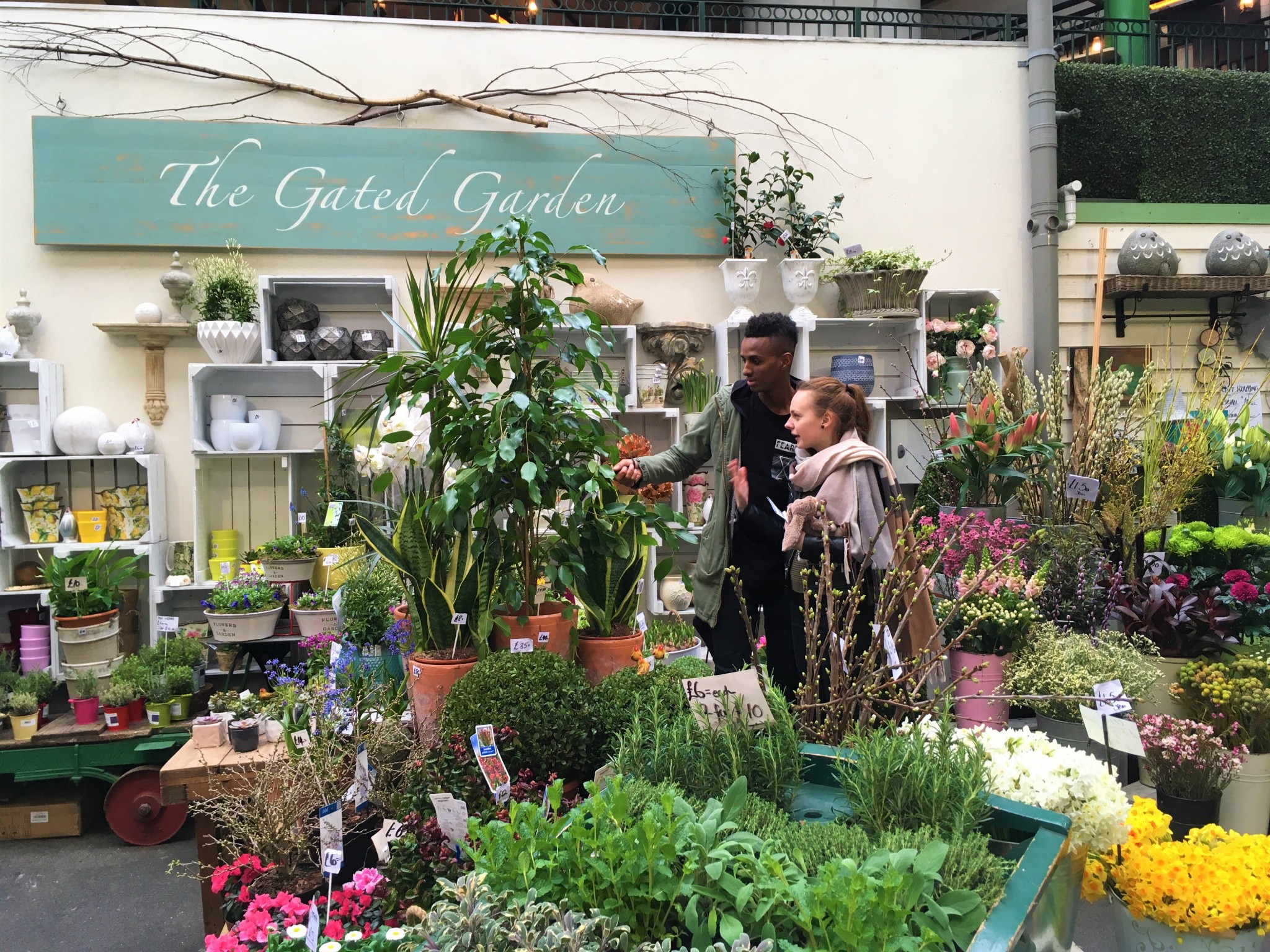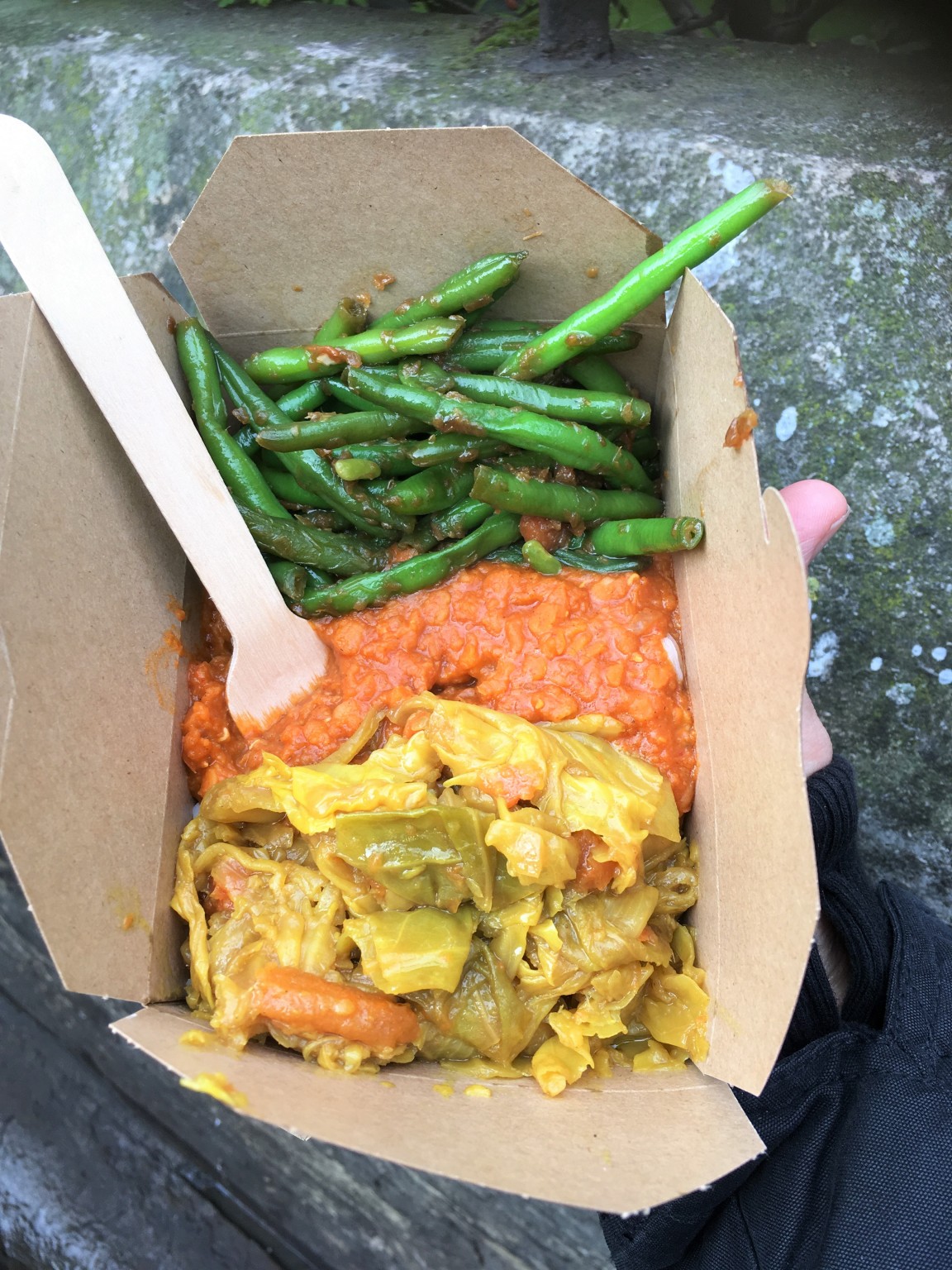 Eating a Rainbow
Have you heard the nutritional advice to 'eat a rainbow'? It's a good reminder to eat fresh and healthy foods of as many different colours as possible. Each colour has it's own set of phytochemicals which have health-giving benefits and disease-fighting properties - here's a list courtesy of Nutrition Australia.
RED Red fruits and vegetables are coloured by a natural plant pigment called lycopene. Lycopene is a powerful antioxidant that can help reduce the risk of cancer and keep our heart healthy.

PURPLE /BLUE The plant pigment anthocyanin is what gives blue/purple fruits and vegetables their distinctive colour. Anthocyanin also has antioxidant properties that protect cells from damage and can help reduce the risk of cancer, stroke and heart disease.

ORANGE/YELLOW Carotenoids give this group their vibrant colour. A well-known carotenoid called Betacarotene is found in sweet potatoes, pumpkins and carrots. It is converted to vitamin A, which helps maintain healthy mucous membranes and healthy eyes. Another carotenoid called lutein is stored in the eye and has been found to prevent cataracts and age-related macular degeneration, which can lead to blindness.

GREEN Green vegetables contain a range of phytochemicals including carotenoids, indoles and saponins, all of which have anti-cancer properties. Leafy greens such as spinach and broccoli are also excellent sources of folate.

BROWN/WHITE White fruits and vegetables contain a range of health-promoting phytochemicals such as allicin (found in garlic) which is known for its antiviral and antibacterial properties. Some members of the white group, such as bananas and potatoes, are also a good source of potassium.
Practising Bow Pose
In some of my classes this half-term we've been practising Bow Pose (Dhanurasana). It's a strong backbend but when performed with good alignment, paying particular attention to creating space in the lower back by engaging the pelvic floor muscles and the tummy muscles and lengthening the tailbone towards the back of the knees, it offers the following benefits: stretching the front of the body (including the inner upper arms, pectoral muscles, the chest and abdominal region, the psoas muscle at the front of the hips and the quadriceps muscles at the front of the thighs), strengthening the whole of the back of the body as it contracts to lift up, improving the posture and massaging the digestive organs.
Here's a picture from Leslie Kaminoff's book Yoga Anatomy which illustrates this invigorating pose.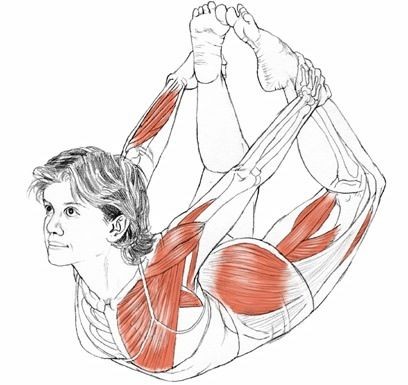 This Week's Recipe... Rainbow Salad
You will need:
A selection of different coloured salad vegetables (I chose red tomatoes, orange carrot, yellow peppers, green cucumber, and then as close to blue/indigo/violet as I could get with grated raw beetroot and purple sprouted broccoli).
A dressing of your choice
And here's how to make it:
Chop all the vegetables, place in a bowl, add your dressing and, voila, your rainbow! Couldn't be easier, or healthier!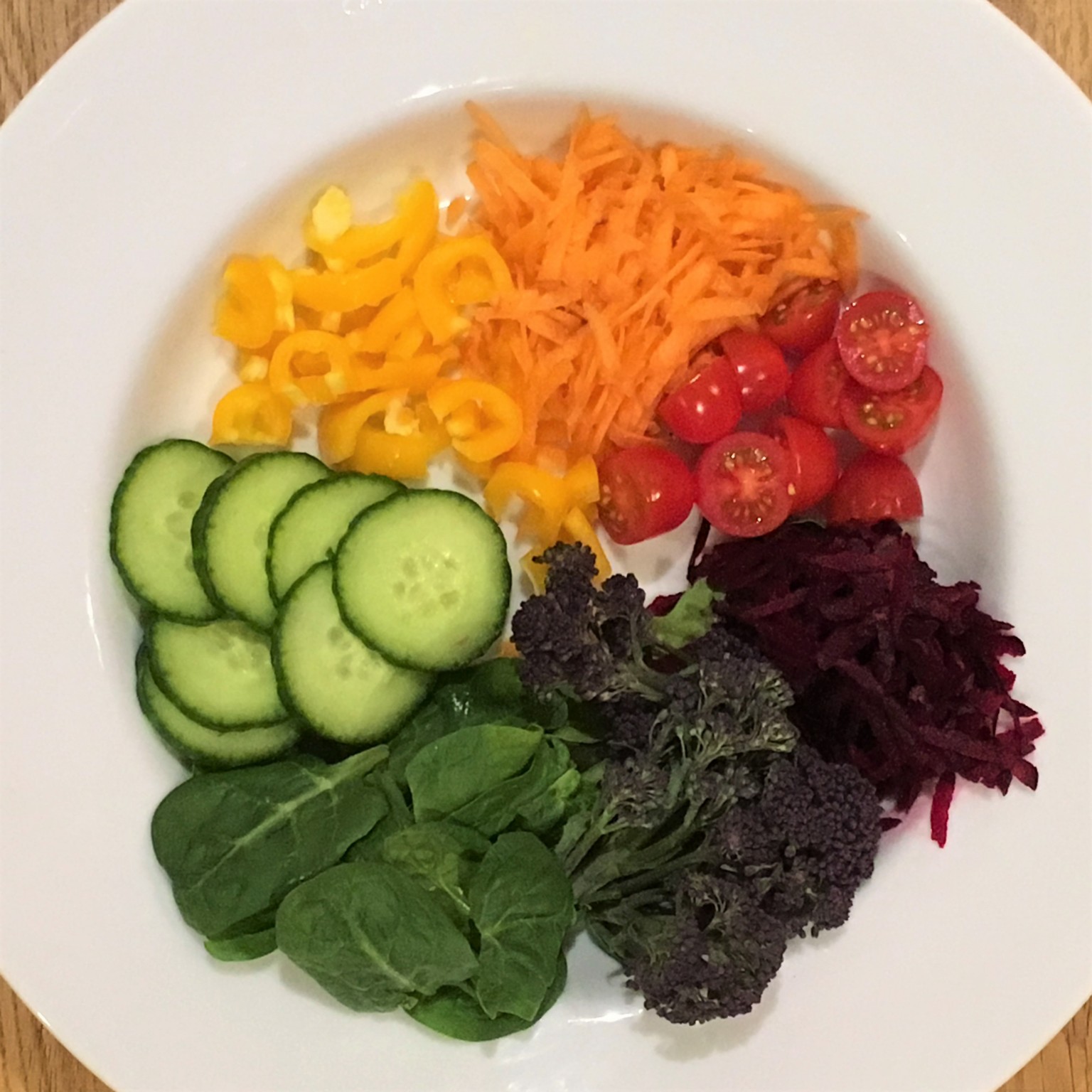 This Week's Advice from... A Rainbow of course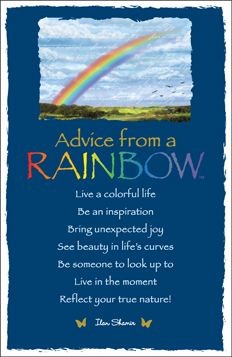 This Week's Musical Offering... has a steady rhythmic beat, perfect for practicing a slow Sun Salutation to. It's called Earth and Sky and it's by Karunesh.
This Week's Video... been watching too much news on telly? Feeling a bit down about the state of the world of the moment. Watch this instead...
And finally, taken from a patio in Bookham. I was enjoying an impromptu Sunday lunch with friends when this happened... Amazing coincidence, as I had already written this blog, and amazingly beautiful...